Excite their senses!
Introducing Sensory, a new range of sense-nourishing cat wet food pouches with three distinct variations: SMELL, TASTE & FEEL. Cats have an instinct for new experiences and diverse aromas, textures and tastes in their diet, so Sensory mealtimes will not only be nutritious, but also sensorially rich and filled with novelty and discovery.

Each of the three new varieties are available in boxes of 12 x 85g pouches in gravy or jelly, alongside a 12-pouch gravy multipack with four of each variety; Smell, Taste and Feel.

Scroll down to learn more about the Sensory range and the importance of keeping a cat's senses stimulated! Or want to find out more about how the Sensory range could benefit you? Select one of these options: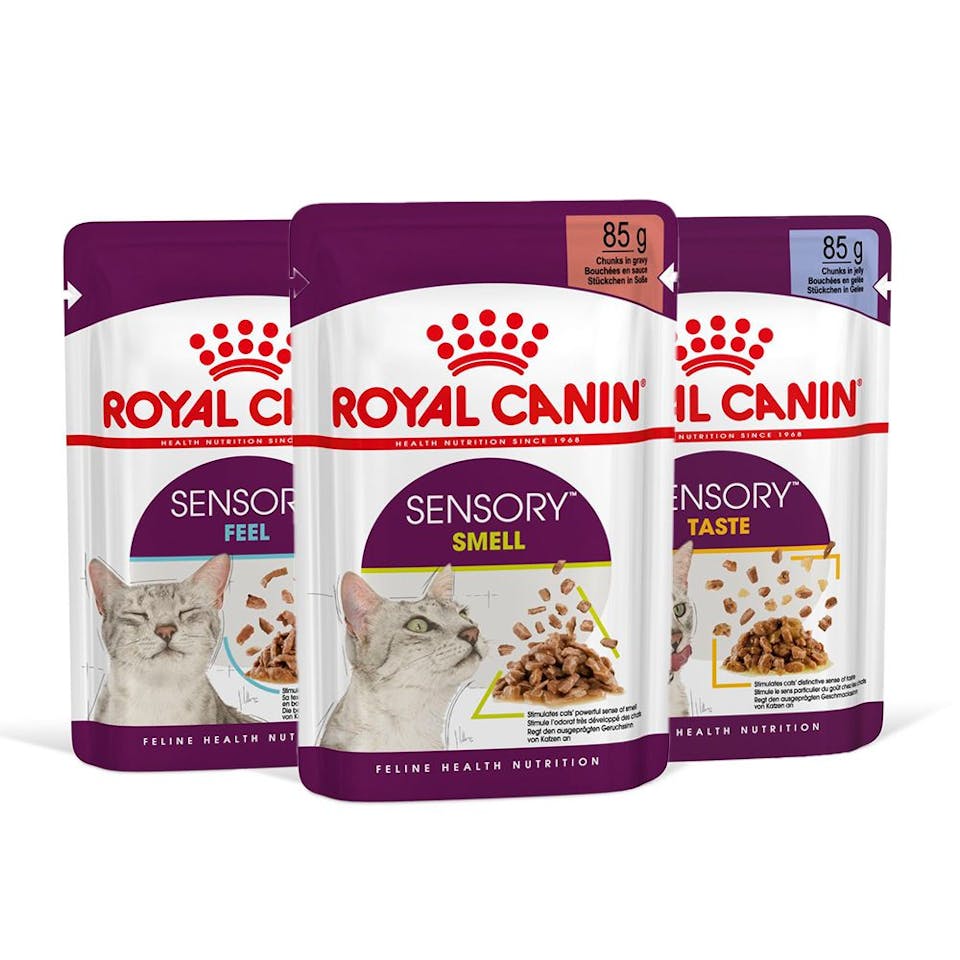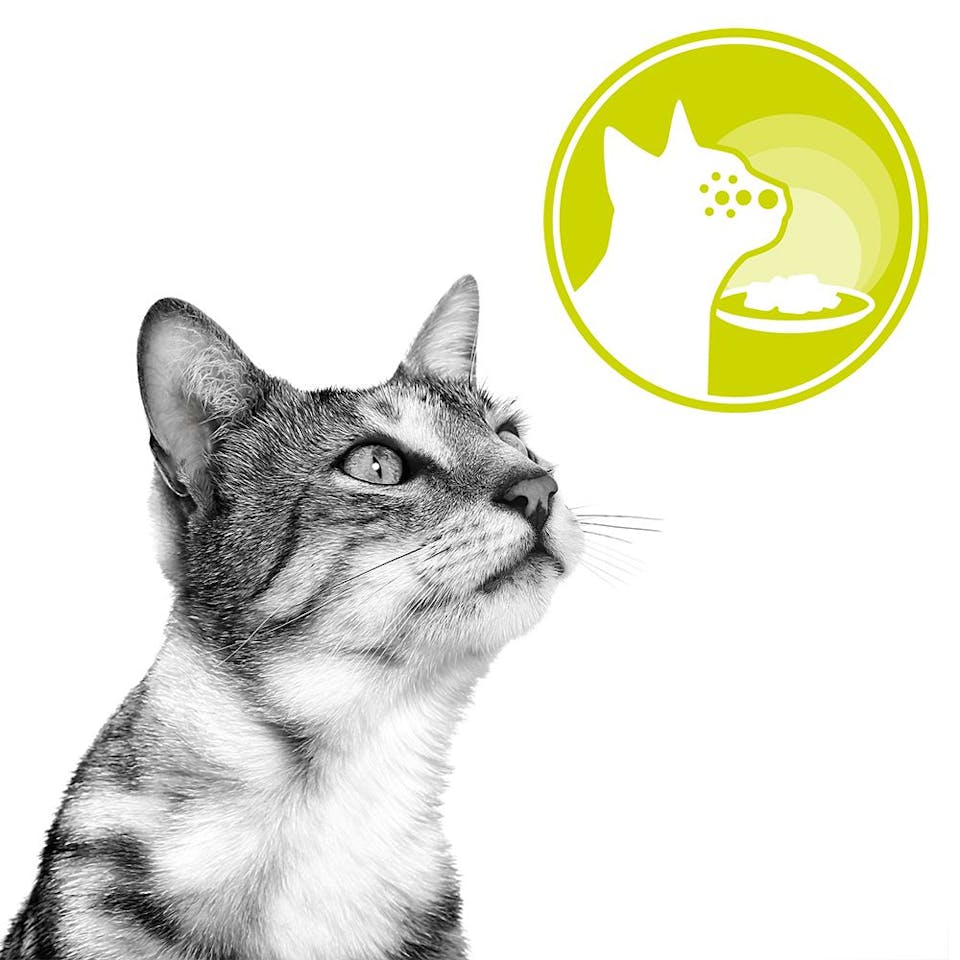 Smell, the cat's superpower
Of all the senses, cats' sense of smell is by far their most developed.

Royal Canin's SENSORY™ Smell formulas are crafted with an aromatic profile made from sustainable fish characterised by fatty, fruity, and nutty odours highly attractive to a cat's sense of smell.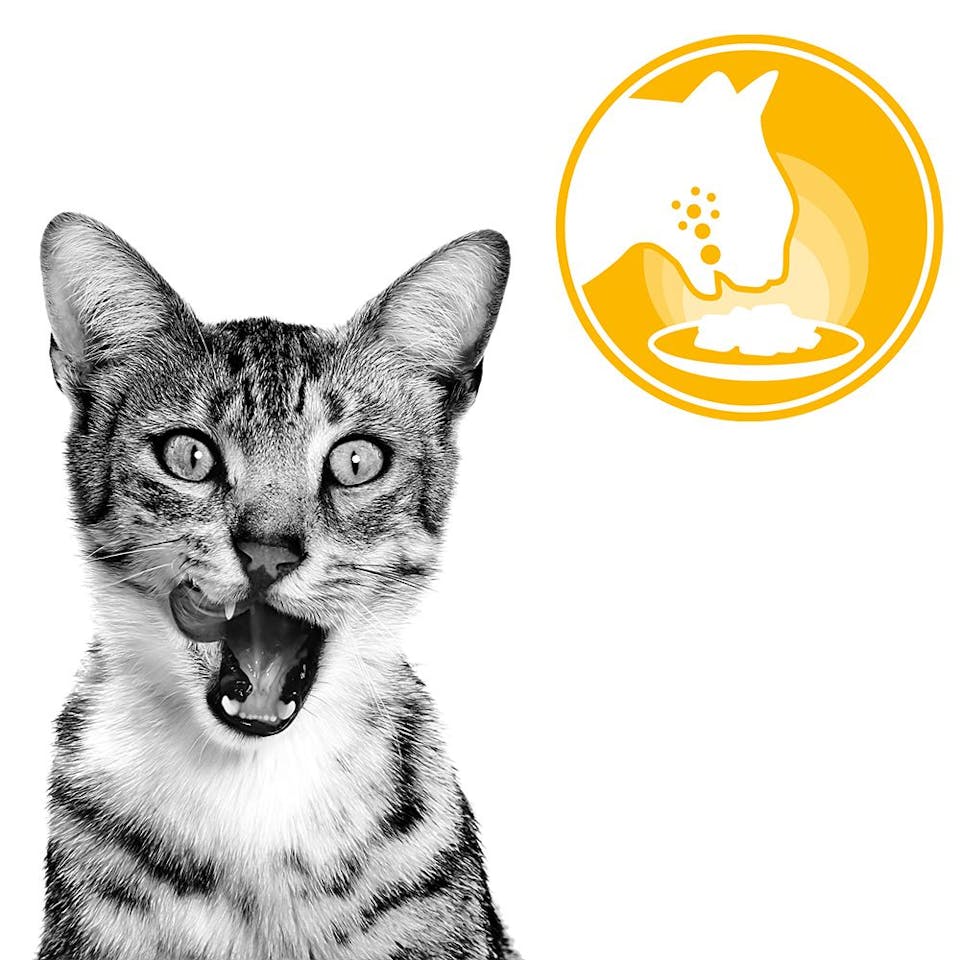 A unique sense of taste
With only 470 taste buds compared to a human's 9,000 – cats' sense of taste in food is very selective.

Royal Canin's SENSORY™ Taste is formulated with a focus on Umami - a savoury sensation characterised by toasted, meaty, sulphurous and caramelised hints that stimulate a cats' unique sense of taste.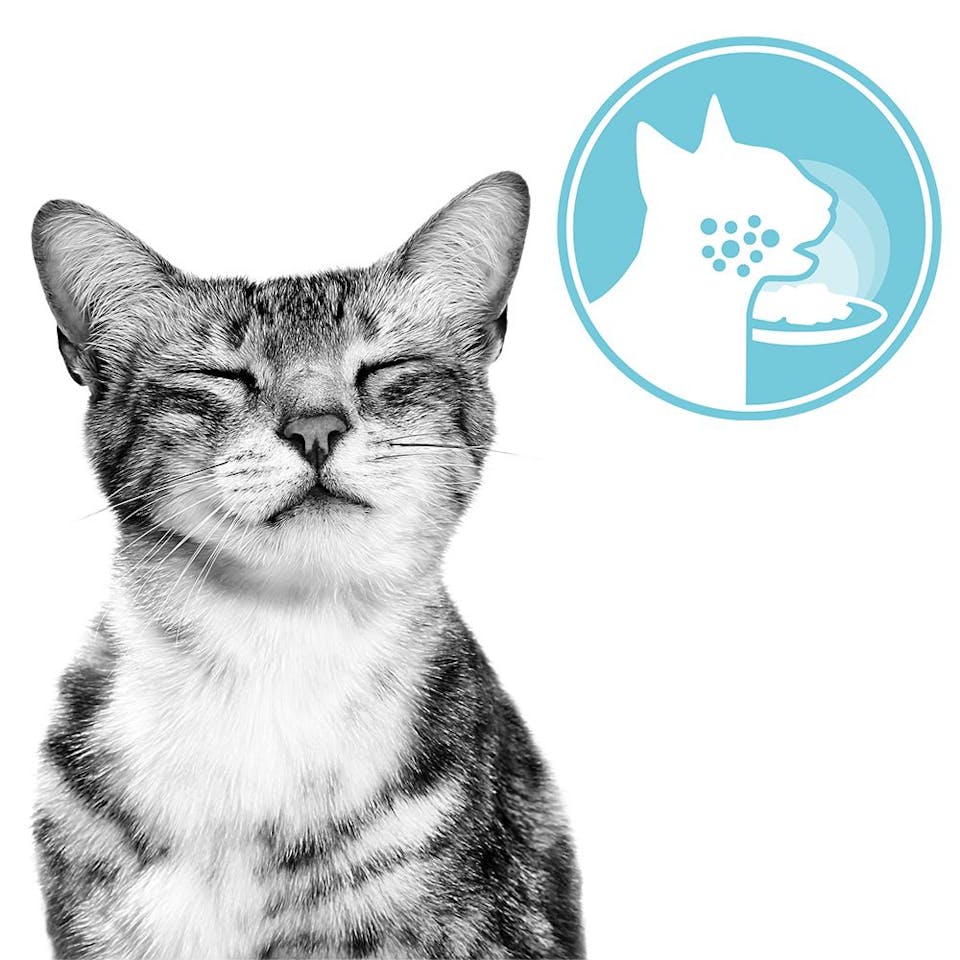 Getting the feel of it
The perception of different textures experienced in a cat's mouth has an influence over their entire feeding experience.

Royal Canin's SENSORY™ Feel is formulated with unique gravy and jelly textures that are creamier with a smoother coating that lasts longer in cats' mouths.


The category story
Cat wet food makes up 44% of the entire Specialist Pet Trade (SPT) cat food market in Net Sales Value (NSV). However, cat wet food only makes up 16% of Royal Canin's entire SPT cat food NSV.

Therefore, there is huge room for growth in Royal Canin cat wet food to become more reflective of the wider cat wet market, with Sensory being a key driver of this change.

Can you sense an opportunity?
Royal Canin's new Sensory range of wet food provides a mutual benefit opportunity – allowing our trade customers the chance to access the cat mix feed market with a differentiating product range from the leading SPT brand.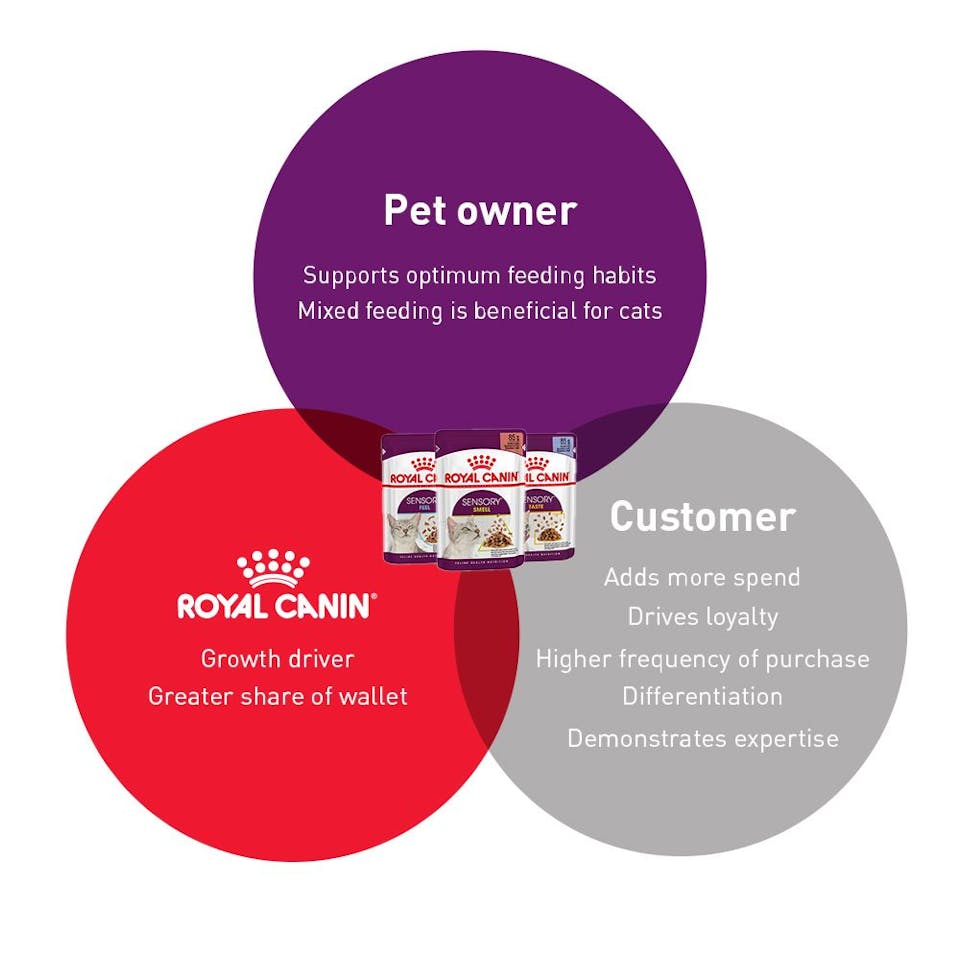 Mix feed with Sensory
It is important to offer cats a variety of sensorial experiences, including both wet and dry foods. Royal Canin dry and wet foods are formulated to provide all the required nutrients that cats need.
The best cat food should not only provide the best nutrition, it should also be easy for owners to manage and be something their cat wants to eat. Read our article on the benefits of mixed feeding.
The Sensory wet range can be integrated in the mix-feeding routine of all Royal Canin Feline Health Nutrition dry products: EXIGENT - FIT - OUTDOOR – SENSIBLE – INDOOR
Introducing a cat to a new food should be done slowly, to avoid any potential stomach upsets. Follow our simple, seven-day guide to ease a cat onto their new diet safely and carefully.
Find out more
If you want more information about our new Sensory range, you can download our Sensory e-Book or drop us an email for more information.