Neutered Adult Maintenance (wet)
Cats from neutering to 7 years of age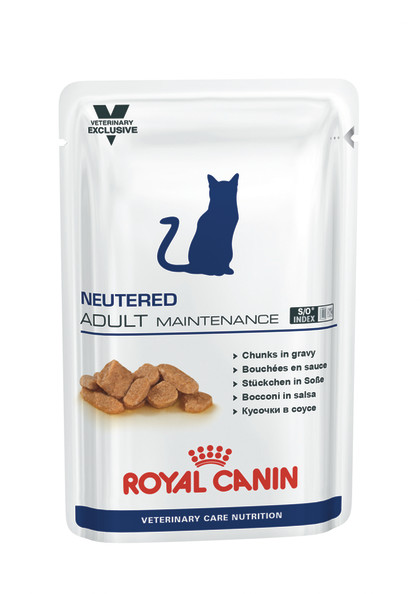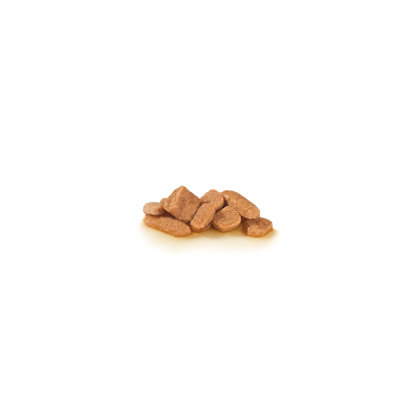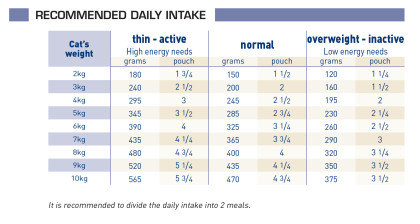 A high protein diet helps maintain muscle mass. Proteins provide less net energy than carbohydrates.

The antioxidant complex (vitamin E, vitamin C, Taurine, lutein) helps neutralize free radicals.

Cats from neutering to 7 years of age.
Pork liver, chicken and pork meats, wheat flour, cellulose, wheat gluten, minerals, gelling agent, taurine, yeast hydrolysate (source of Mannan- Oligo-Saccharides), marigold meal (source of lutein), vitamins. Vitamin D3: 270IU, E1 (Iron): 11mg, E2 (Iodine): 0.4mg, E4 (Copper): 3mg, E5 (Manganese): 3.3mg, E6 (Zinc): 33mg.

Crude ash: 1.6%. Crude fibre: 1.5%. Crude oil fats: 3.5%. Moisture: 79%. Protein: 10%.