Royal Canin® cats savor more than flavor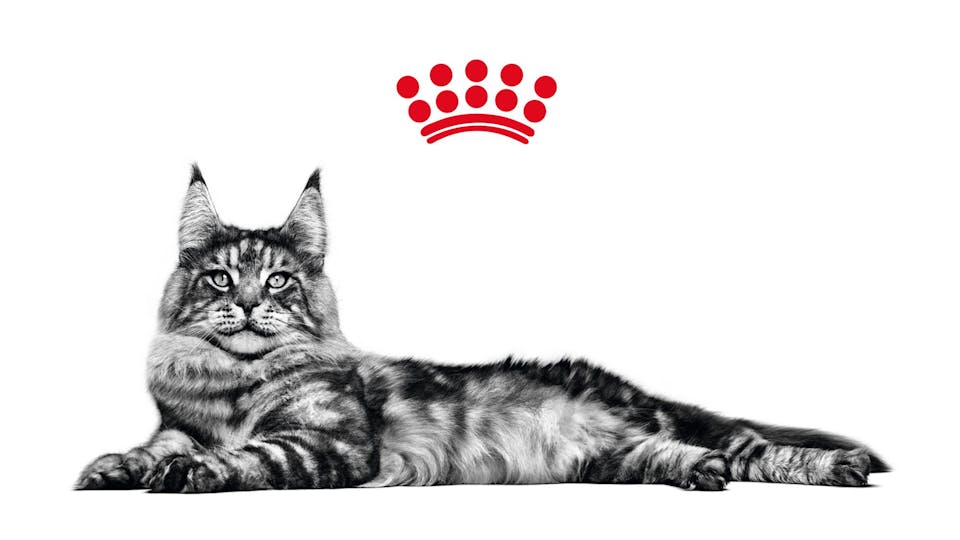 St. Charles, MO (October 26, 2017) – According to research from Mintel1, cat owners consider taste to be the most important factor when buying food for their cats, but science shows that taste is more than just flavor. Great taste is a result of the right nutrient balance, which is affected by satisfying texture, savory aroma, specific kibble size, adapted kibble shape and desirable flavors.
Palatability can vary for each cat, but there are several common feeding behaviors that cat owners should be aware of that can be utilized to enhance their cat's overall health and well-being:
Smaller, more frequent meals are preferred: Many cats prefer eating multiple small meals per day, with a shortened duration of each meal.
Environment can impact consumption: Many factors can influence a cat's appetite, including breed, habits, activity level and instincts. Additionally, indoor cats can sometimes overeat due to a lack of opportunity to hunt and boredom. Increasing activity and environmental modifications can help indoor cats lead more enriched lives.
There's more to food than Flavor: Cats have around 475 taste buds, which is significantly less than dogs (1,700) or humans (9,000)2. While flavor can have an influence on cats' preferences, the aroma, texture, kibble size and shape are as important as the flavor in defining palatability for a cat. Over time, cats will prefer a food that meets a specific nutrient balance versus one that has flavors that humans think might be appealing.
Royal Canin, a global leader in pet health nutrition, has spent nearly a century developing diets that are highly palatable and provide complete and balanced nutrition for cats. In fact, Royal Canin Feline Health Nutrition™ Indoor Adult, Sensitive Digestion and Adult Fit and Active were chosen first by cats over comparable diets by leading competitors.*
"We are continuously striving to provide cats with precise nutrition for their health, and we consider many factors in order to develop diets that are not only nutritionally balanced but also very palatable," said Dr. Catherine Lenox, boardcertified veterinary nutritionist and Royal Canin Scientific Affairs Manager. "Cat owners know it can be hard to find the right food and often go from flavor to flavor only to find the cat still won't eat. We encourage cat owners to try a Royal Canin formula that supports the individual needs of their cat. All Royal Canin products come with a 100 percent satisfaction guarantee for palatability and digestibility."
Royal Canin offers several Feline Health Nutrition™ diets, including:
Royal Canin® Feline Health Nutrition™ Indoor Adult: The Royal Canin Indoor Adult Dry Cat Food is created for indoor cats from 1- to 7-years-old. It provides complete and balanced nutrition, and aids with hairball management, stool odor reduction and supporting a healthy weight.
Royal Canin ® Feline Health Nutrition™ Sensitive Digestion: The Royal Canin Sensitive Digestion Cat Food is for adult cats with sensitive digestive systems. This diet is formulated to promote optimal digestion, is highly palatable and has a concentrated energy density.
Royal Canin® Feline Health Nutrition™ Sensitive Digestion: The Royal Canin Adult Fit and Active Dry Cat Food is for active adult cats. The ring-shaped kibble encourages chewing to help slow ingestion and has an adapted calorie content to help cats that get a moderate amount of exercise maintain a healthy weight.
Royal Canin diets can be found in select retailers nationwide. Cat owners should consult with their veterinarian to determine which diet meets the unique needs of their cat.
1: Mintel 80
2: Pibot et al, eds. Encyclopedia of Feline Clinical Nutrition. 2008.
*Cats chose the featured Royal Canin diets first over comparable diets by leading competitors. Leading competitors based in part on data reports by Nielsen through Scantrack Service for the Cat Food category for the 52-week period ending 8/5/2017, for the Total U.S. market and Pet Specialty channel, according to the Royal Canin product hierarchy.
Royal Canin USA
Royal Canin USA is a leader in science-based cat and dog health nutrition. Founded by a veterinarian in 1968, Royal Canin has more than 40 years of experience in delivering individualized nutritional solutions. In collaboration with an expert team of nutritionists, breeders and veterinarians from around the world, Royal Canin places cats and dogs at the central point of the innovation process. The Royal Canin product line offers a range of diets based on size, age, breed, lifestyle and therapeutic requirements. Royal Canin diets are available at veterinary hospitals and pet specialty stores nationwide. Royal Canin is a subsidiary of Mars, Incorporated. To learn more about Royal Canin, visit www.royalcanin.com and visit the company on Facebook at www.facebook.com/royalcanin.us.