Royal Canin partners with celebrity Alison Sweeney to encourage pet owners to "Fight the Beg" to address pet obesity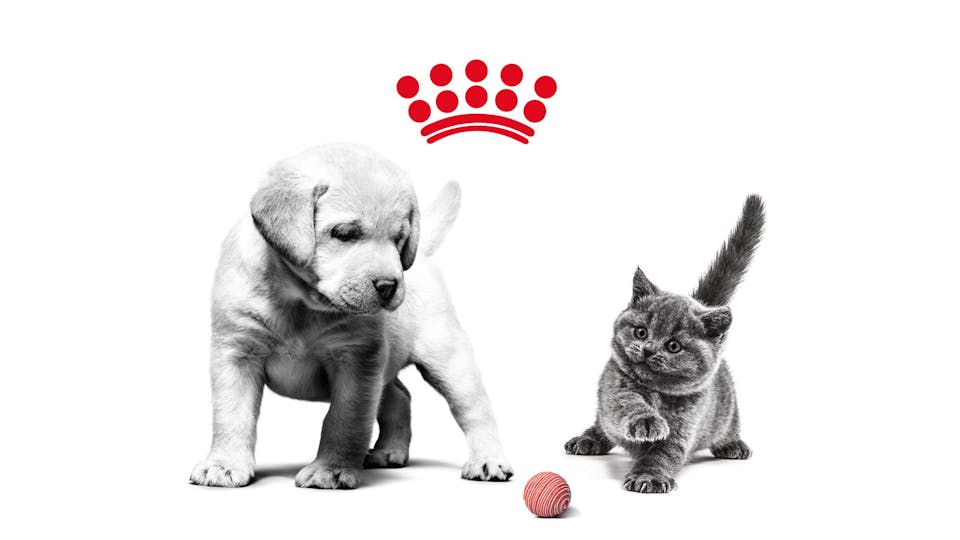 ST. CHARLES, MO, (May 30, 2018) - Obesity in cats and dogs is a global issue with increasing prevalence.1,2 In the United States alone, approximately one out of every two pets is considered overweight.2, 3, 4 Unfortunately, humans are contributing to the problem by overfeeding their pets, but they can also contribute to the solution. Royal Canin, a global leader in pet health nutrition, is partnering with celebrity spokesperson and health advocate, Alison Sweeney, to encourage pet owners to "Fight the Beg" and start a conversation with their veterinarian about their pet's ideal weight and how to control begging during a pet's weight loss process.
"As a proud pet owner, I understand the urge to give your cat or dog an extra treat, when in reality, it's probably not what's healthiest for them!" said Sweeney. "But just like we need to fight our own temptations when it comes to unhealthy foods, we need to fight the temptation to give in to those adorable begging faces. That's why I'm thrilled to be a part of Royal Canin's "Fight the Beg" campaign. We all want to do what's best for our pets – and making sure they're at their ideal weight is crucial to their health."
Royal Canin has also partnered with veterinarian Dr. Eric Mueller to offer pet owners tips and advice on how to "fight the beg" and help pets reach and maintain healthy weight goals. For many veterinarians, talking with pet owners about their pet's weight can be an uncomfortable conversation. Dr. Mueller is offering information to pet owners on how to facilitate a positive dialogue with their veterinarian about their pet's weight. If a veterinarian identifies that there is an issue, they can develop a weight loss plan to help the pet reach its ideal weight and body condition score, as well as discuss solutions to help control begging during the weight loss process.
"Pet owners often have the best intentions in mind when giving their cats or dogs treats or table scraps," said Dr. Eric Mueller, DVM at Noah's Bark Mobile Veterinary Services. "Whether it be for training purposes, or to simply show their pet affection, it's important for pet owners to be aware of how much is too much when overfeeding their cat or dog. We find that it is very common for families to simply not know what the ideal weight looks like for their pet."
If your pet is in need of weight loss, Dr. Mueller offers the following tips to help you and your pet succeed in the weight loss journey:
Beat the Beg

: Begging is common and often misunderstood.2,5 Data shows that three out of five pet owners agree their pets beg often.5 Resisting a begging pet is difficult and may lead to overfeeding,2as owners often misinterpret their pet's begging behavior as a need for food.2,5

Focus on Portion Control:

Measure the recommended feeding amount as directed by your veterinarian.

Encourage Exercise:

Encourage regular physical activity. This can be anything from brief periods of play to long walks. Remember to adjust the intensity based on the individual abilities of your pet.

Maintain Consistency:

Changing behavior can be challenging. Your personal motivation and commitment are critical to the success of your pet's weight loss program.

Talk to Your Veterinarian about Precise Nutrition:

Nutrition plays a critical role in a pet's weight loss plan. Pet owners should talk to their veterinarian to determine which diet is most appropriate for their pet.
When discussing weight management options with a veterinarian, diets to consider are the ROYAL CANIN VETERINARY DIET® SATIETY® SUPPORT cat and dog formulas. In addition to providing great taste, the formulas provide nutritional support to help pets reach and maintain a healthy weight and help control begging. These cat and dry dog food formulas are:
Clinically proven to support weight loss; the largest multicenter clinical trial to date showed that during a three-month period SATIETY® SUPPORT delivered effective weight loss and begging control.
Designed to help keep pets feeling full and satisfied in between meals.
Made with high-quality ingredients using the highest industry standards for manufacturing in Royal Canin's company-owned plants located in the U.S. and Canada.
"Precise nutrition aids in weight loss and maintenance, and ROYAL CANIN VETERINARY DIET® SATIETY®SUPPORT is formulated to support healthy weight and control begging, with a 97 percent success rate with weight loss seen in clinical trials," said Dr. Catherine Lenox, veterinary nutritionist and Royal Canin Scientific Affairs Manager. "Our SATIETY® SUPPORT diets further support Royal Canin's commitment to developing nutritional solutions that will address the specific needs of individual cats and dogs."
Flanagan J et al. Success of a weight loss plan for overweight dogs: the results of an international weight loss study. PLoS One 2017;12(9):e0184199.
Murphy M. Obesity treatment. Environment and behavior modification.

Vet Clin North Am Small Anim Pract.

2016;46:883-898.
Rohlf VI et al. Dog obesity: can dog caregivers' (owners') feeding and exercise intentions and behaviors be predicted from attitudes.

J Appl Anim Welfare Sci

2010;13(3):213-236.
McGreevy PD et al. Prevalence of obesity in dogs examined by Australian veterinary practices and the risk factors involved. Vet Rec 2005;156(22):695-702.
Satiety Consumer Study (11-21-14), IPSOS 2014.
ROYAL CANIN USA
Royal Canin USA is a leader in science-based cat and dog health nutrition. Founded by a veterinarian in 1968, Royal Canin has 50 years of experience in delivering individualized nutritional solutions. In collaboration with an expert team of nutritionists, breeders and veterinarians from around the world, Royal Canin places cats and dogs at the central point of the innovation process. The Royal Canin product line offers a range of diets based on size, age, breed, lifestyle and therapeutic requirements. Royal Canin diets are available at veterinary hospitals and pet specialty stores nationwide. Royal Canin is a subsidiary of Mars, Incorporated. To learn more about Royal Canin, visit www.royalcanin.com and "LIKE" us on Facebook at www.facebook.com/royalcaninus.