ROYAL CANIN VETERINARY DIET® SATIETY® SUPPORT offers proven weight loss solution, including new feline wet formulas available in April 2018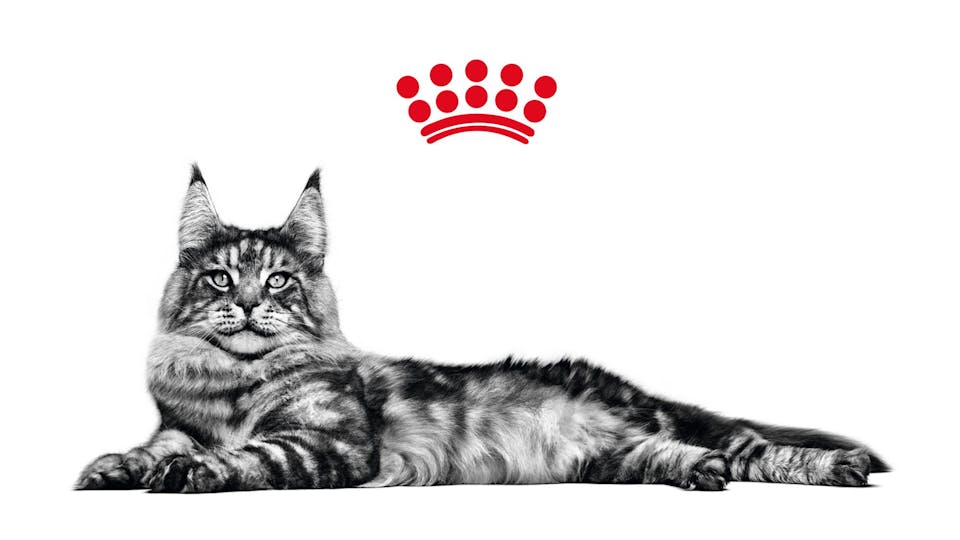 St. Charles, Missouri (February 01, 2018) - Obesity in cats and dogs is a global issue with increasing prevalence.1,2 Here in the United States, approximately one out of two pets is considered overweight.2-4 And, over the past 10 years, the number of overweight pets increased by 169 percent in cats5 and 158 percent in dogs.5 Royal Canin, a global leader in pet health nutrition, is releasing two new feline wet formulas designed for weight loss, SATIETY® SUPPORT Morsels in Gravy and SATIETY® SUPPORT Loaf in Sauce, which will be available in April 2018.
"Obesity is the most common nutritional problem in cats and dogs today, but the conversation about weight is not an easy one", said Dr. Catherine Lenox, a veterinary nutritionist and Royal Canin Scientific Affairs Manager. "Implementing an effective weight loss program for an overweight pet starts with an honest conversation with the pet owner."
Dr. Lenox offers the following tips to help veterinarians talk to their patients about this issue:
Change Owners' Perceptions About Their Pets' Weight: One of the biggest challenges with talking with pet owners about their pet's weight is changing how they view their pet. It's key to encourage the pet owner to see and feel their pet's body condition to change their perception. One way to do this is with the Royal Canin LOOK. FEEL. WEIGH. tool to aid in this conversation.
Find Common Ground in Discussing Begging Behavior: Ask if the owner is observing begging behavior and acknowledge that begging is common and a challenge. Also, ask if the owner is aware why pets beg beyond food or treats, as this context may be necessary for them to understand. Lastly, encourage the owner to adopt a new reward strategy that maintains their bond, such as playing, petting, grooming and exercise.
Educate Pet Owners About the Benefits of Healthy Weight: Explain that maintaining a healthy weight can help improve the pet's quality of life, and activity levels may improve after just two weeks.1,2
Recommend a Comprehensive Approach to Healthy Lifestyle and Feeding: Recommend a combination of specific diet, encourage regular exercise and stress the importance of follow-up appointments.
When discussing diet options with your patients, some diets to consider are ROYAL CANIN VETERINARY DIET® SATIETY® SUPPORT cat and dog formulas. In addition to providing great taste, the formulas provide nutritional support to help pets to reach and maintain a healthy weight, and help control begging. These cat and dry dog food formulas are:
Clinically proven to support weight loss; the largest multicenter weight loss clinical trial to date showed that during a three-month period SATIETY® SUPPORT delivered effective weight loss and begging control.
Designed to help keep pets feeling full and satisfied between meals.
Made with high quality ingredients using the highest industry standards for manufacturing in Royal Canin's company-owned plants located in the USA and Canada.
"Precise nutrition aids in weight loss and maintenance, and ROYAL CANIN VETERINARY DIET® SATIETY®SUPPORT is formulated to support healthy weight and help control begging during the weight loss process," said Dr. Lenox. "Our SATIETY® SUPPORT product line further supports Royal Canin's commitment to developing nutritional solutions that will address the specific needs of individual cats and dogs."
For more information on the ROYAL CANIN VETERINARY DIET® SATIETY® SUPPORT cat and dog food formulas, please visit. https://www.royalcanin.com/products/vet/weight-loss-support.
References
Flanagan J et al. Success of a weight loss plan for overweight dogs: the results of an international weight loss study. PLoS One 2017;12(9):e0184199.
Murphy M. Obesity treatment. Environment and behaviour modification. Vet Clin North Am Small Anim Pract. 2016;46:883-898.
Rohlf VI et al. Dog obesity: can dog caregivers' (owners') feeding and exercise intentions and behaviours be predicted from attitudes. J Appl Anim Welfare Sci 2010;13(3):213-236.
McGreevy PD et al. Prevalence of obesity in dogs examined by Australian veterinary practices and the risk factors involved. Vet Rec 2005;156(22):695-702.
State of Pet Health 2017 Report, Banfield Pet Hospital.
Kienzle E and Bergler R. Human-animal relationship of owners of normal and overweight cats. J Nutr 2006;136:1947S-1950S.
Satiety Consumer Study (11-21-14), IPSOS 2014.
ROYAL CANIN USA
Royal Canin USA is a leader in science-based cat and dog health nutrition. Founded by a veterinarian in 1968, Royal Canin has 50 years of experience in delivering individualized nutritional solutions. In collaboration with an expert team of nutritionists, breeders and veterinarians from around the world, Royal Canin places cats and dogs at the central point of the innovation process. The Royal Canin product line offers a range of diets based on size, age, breed, lifestyle and therapeutic requirements. Royal Canin diets are available at veterinary hospitals and pet specialty stores nationwide. Royal Canin is a subsidiary of Mars, Incorporated. To learn more about Royal Canin, visit www.royalcanin.com and "LIKE" us on Facebook at www.facebook.com/royalcaninus.