Does Your Cat Have Sensitive Skin?
Royal Canin Ultamino was launched in 2012, after 10 years of intensive and thorough research and development. Royal Canin Ultamino aims to support the health of cats by helping veterinarians assess whether skin and stomach issues are being caused by food sensitivities.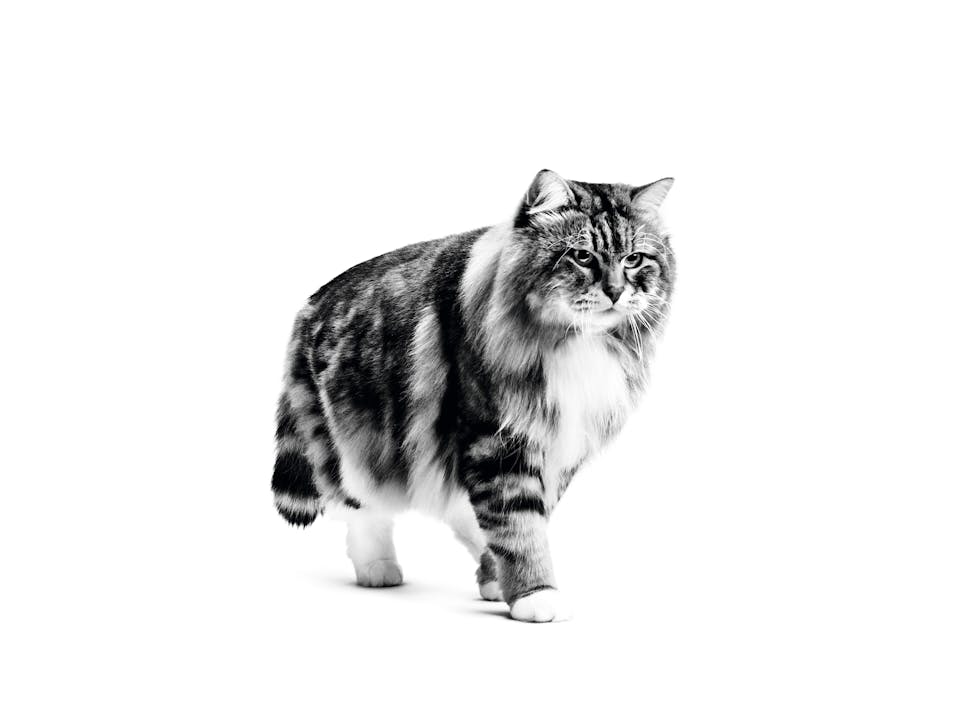 How Can Food Cause Sensitive Skin?
When a food ingredient, typically a protein source, is consumed and wrongly identified as a foreign body by the immune system, an inflammatory response may be triggered. This response leads to changes on the surface such as sensitive skin, one of the common signs of a reaction to a food ingredient.
More on sensitive skin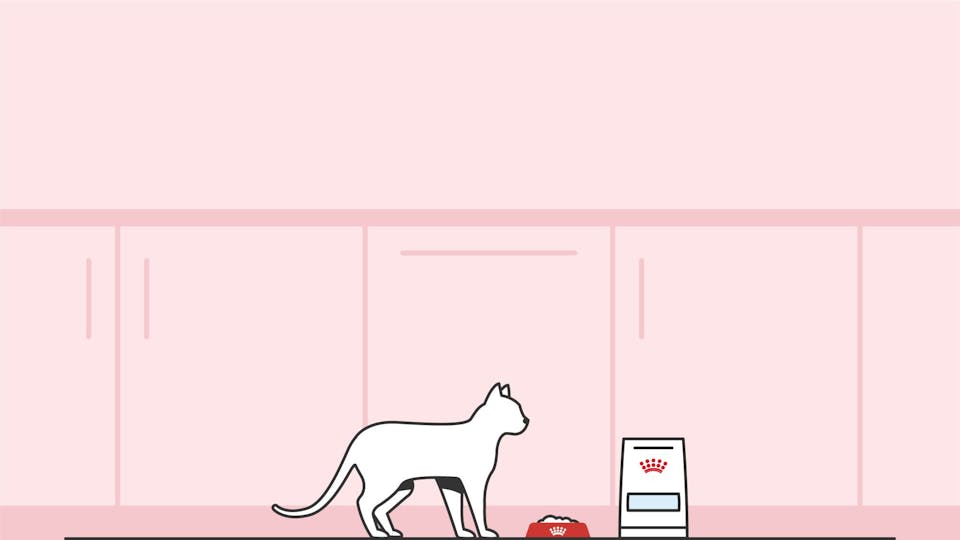 Cat Food for Sensitive Skin and Stomachs
A variety of external sources, not just food, can cause sensitivities that result in similar signs. As a result, a veterinarian may recommend an elimination diet trial to help distinguish a food sensitivity from other potential causes, such as environmental or parasitic allergies.
An elimination diet trial is the only reliable method that helps veterinarians identify a food sensitivity1 and may be recommended if signs are present. After completing an elimination diet trial, your veterinarian will review the outcome and may recommend a tailored diet to support sensitive skin.
Skin sensitivities and nutrition
How to Accurately Conduct an Elimination Diet Trial
If your veterinarian has recommended a specific diet for your cat, such as Royal Canin Ultamino, to ensure the results are accurate there are several steps you can follow. Prior to beginning an Ultamino diet, your veterinarian will explain everything you need to know which may include some of the following:
No snacks or treats can be given during this period unless a veterinarian has approved specific treats containing only hydrolyzed protein.
Once the elimination diet trial has begun, cats must not eat anything apart from Ultamino for 8-12 weeks.
After 8-12 weeks, it's important to closely follow the instructions provided by your veterinarian when reintroducing ingredients into your cat's diet. Introducing food too quickly could affect the accuracy of the results.
All feeding bowls must be thoroughly cleaned to avoid any cross-contamination of food that could affect the results.
Want To Know More?
Check out our FAQs to understand more about Royal Canin Ultamino for cats.
If your vet suspects a food sensitivity is present they may suggest your cat takes part in an elimination diet trial. At this point, you could ask your vet about the suitability of Royal Canin Ultamino.

As an elimination diet trial nears the end, your vet will tell you when you can begin to reintroduce certain foods back into your cat's diet to test for a response. If your vet identifies a food sensitivity as the cause they may recommend transitioning your cat onto a tailored diet containing an alternative source of protein or hydrolyzed protein.

Royal Canin Ultamino is a veterinary exclusive product that can only be purchased through a direct recommendation from a veterinarian. If you suspect your cat may be experiencing a food sensitivity, speak to your veterinarian for advice and to receive a diagnosis. If they feel an elimination diet trial is necessary, ask your vet if Royal Canin Ultamino is appropriate.

If you are concerned your cat may have a food sensitivity, speak to your vet to receive a full diagnosis and to understand whether an elimination diet trial is suitable for your cat.

Typically, a cat will stay on Royal Canin Ultamino for 8-12 weeks. During this time no other food should be consumed to allow the trial to be as accurate as possible. Between 8-12 weeks your vet will advise how you can slowly reintroduce food into their diet to see if your cat's signs reoccur.




Cats can also stay on the Ultamino diet after the elimination diet trial has finished for long-term management of skin and stomach sensitivities. Speak to your veterinarian for advice on your cat's long-term nutritional requirements.
What Do Other Cat Owners Think About Royal Canin Ultamino? 
Find out how Royal Canin Ultamino has supported both cats and their owners.
Abbigail
No more vomiting! - Our cat has been on this for over a year now and she is so much better. We tried other foods and nothing worked. She prefers this to anything else, and even after losing many of her teeth, she eats it just fine. She doesn't throw up anymore and she feels much better!
Clarissa
Best food for IBD cats - This was the ONLY food that worked for our IBD cat. We tried every other high quality and prescription food available and he still had diarrhea. He loves the taste of Ultamino and (even better) we were able to take him off all his medication. We couldn't be happier with this product!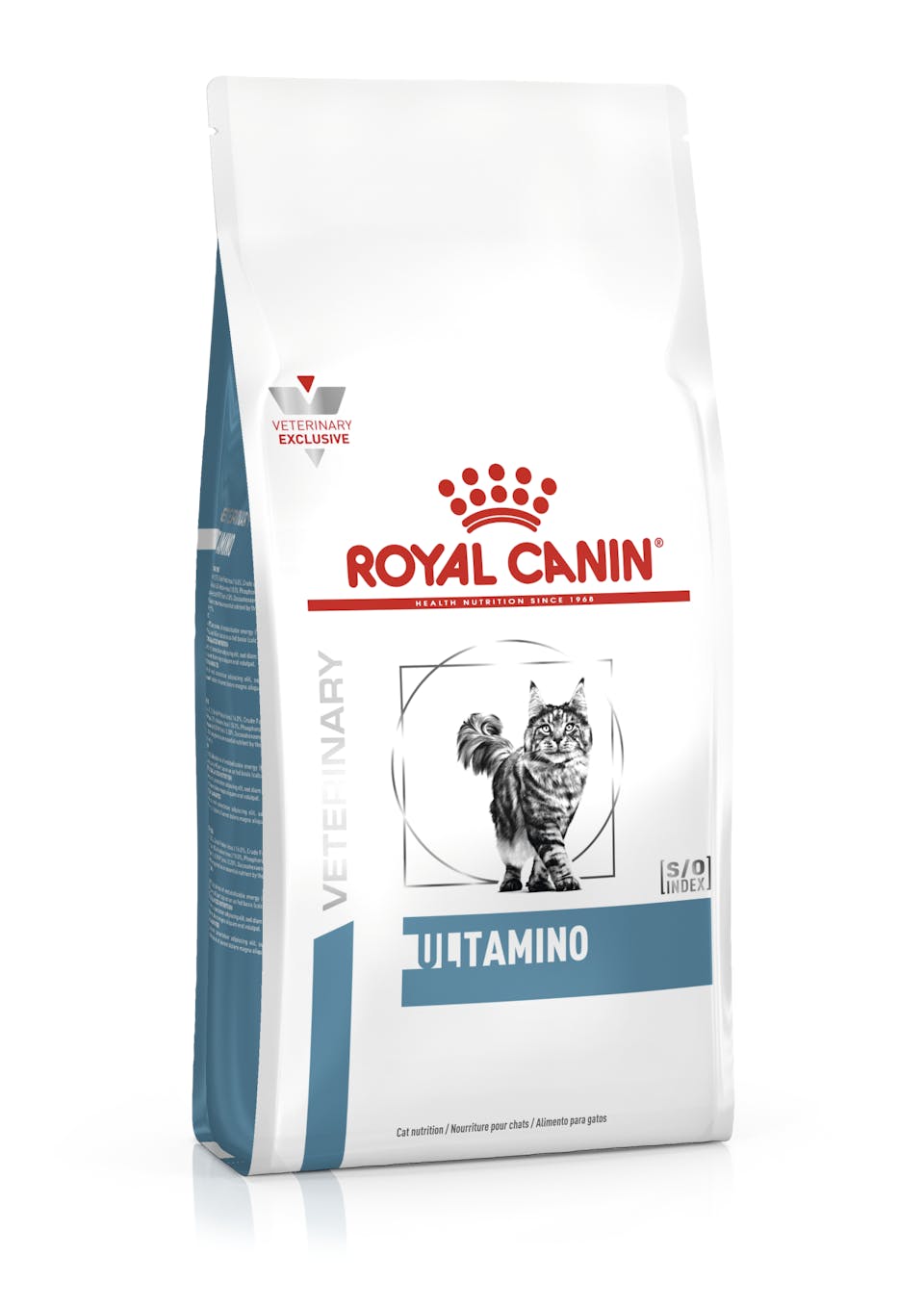 Royal Canin Feline Ultamino
Royal Canin Feline Ultamino is veterinary-exclusive and features food proteins broken down to such a small size that makes it difficult for the immune system to recognize. Royal Canin Feline Ultamino also includes specific nutrients and fibers to support healthy skin and digestion.
View product