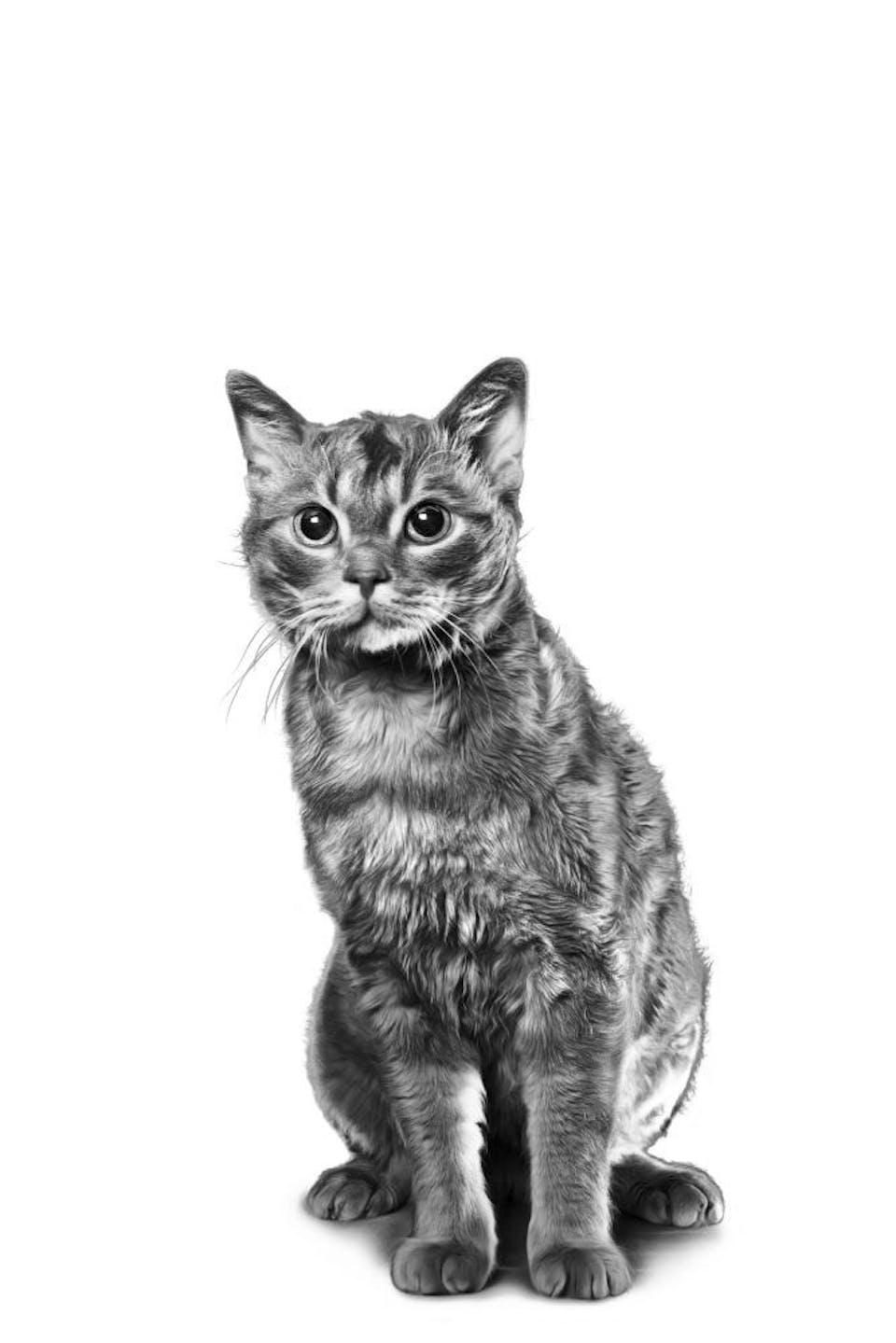 IS YOUR CAT'S URINARY HEALTH A MYSTERY?
Constant meowing, lethargy, missing the litter box. All ofthese behaviors have something in common: they could be a clue to a urinary health issue. Knowing what signs to look for is the first step in keeping your cat healthy.
MEOW OR MIAU?
Decoding your cat's behavior is kind of like learning a new language. Discover clues to your cat's urinary health and learn more about them by hovering over different parts of the cat below.
1.

Constant Meowing

If your cat is more vocal than usual, especially when using the litter box, this could be a sign of a urinary health issue. Consult your veterinarian if the behavior persists.
2.

Inappropriate Urination

If your cat misses the litter box, it could be more than just a behavioral issue. Urinary illness can prevent your cat from making it to the litter box in time. And if they've already suffered from urinary problems, they may relate the pain to their litterbox and choose to go elsewhere.
3.

Increased Litter Box Visits

Cat's suffering from a urinary illness may constantly feel like they have to use the litter box. If their visits have noticeably increased, this is a sign of discomfort that you should address with your veterinarian.
4.

Decreased Appetite

Sometimes cats show signs of discomfort that seem completely unrelated to urinary pain. If your cat isn't eating and seems withdrawn at mealtime, don't ignore it. This behavior could be a sign of urinary health issue.
Your Cat's Behavior: Decoded
FIND A VETERINARIAN NEAR YOU
Could your cat's curious behavior mean something more? When in doubt, consult a veterinarian to be sure. Use the VetFinder to find a professional near you.
Find a Vet
Continue to Stay Curious 
Sign up for email and receive nutritional guidance, pet care tips, and a welcome offer!
SIGN UP NOW