Cardiac Canine
Cardiac is a complete diet for adult dogs to support heart function in the case of chronic cardiac disease. This diet contains a low level of sodium and increased Potassium.Recommended for (indications): -Congestive cardiac failure-HypertensionNot recommended for (contraindications): Pregnancy, Lactation, Growth, Hyponatraemia, Pancreatitis or a history ofpancreatitis-Hyperlipidaemia. Feeding Advice: the diet should be started from the onset of signs of cardiac disease. It is recommended that a veterinarian's opinion be sought before use or before extending the period of use.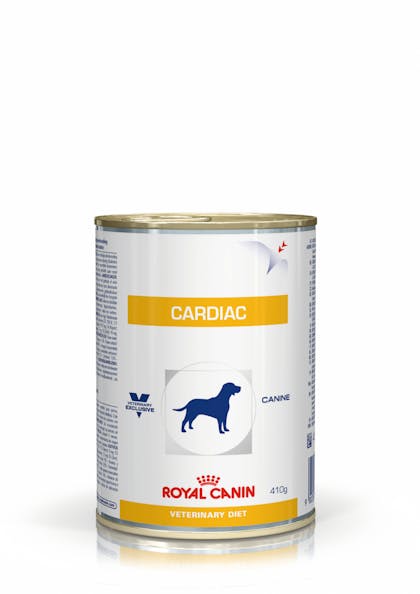 Vascular support

Specific nutrients to help support the vascular system and help neutralise free radicals.

Cardiac support

Nutrients which contribute to maintaining health of the cardiac muscle.

Electrolyte balance

Potassium, magnesium and sodium content adapted to help support dogs with chronic heart insufficiency.

Low sodium

A low sodium intake is key to help support cardiac function in dogs with  cardiac insufficiency.
Working towards a sustainable future
Our belief that pets make our world better inspires and gives life to our purpose of making a better A BETTER WORLD FOR PETS ™
Discover more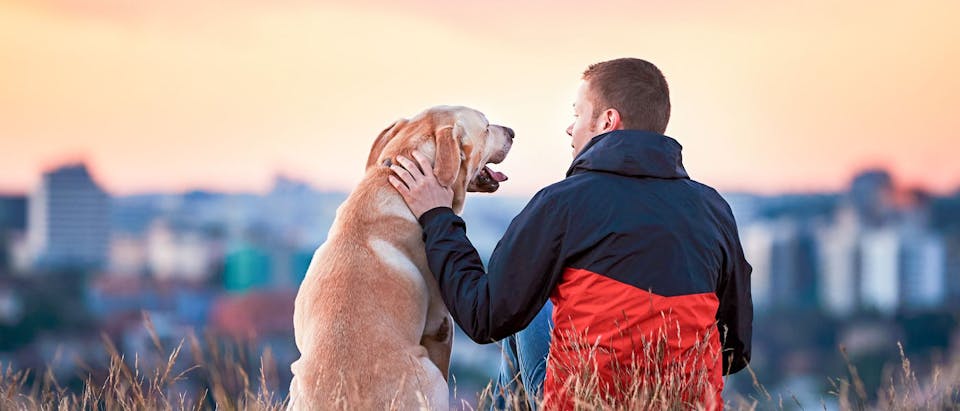 Composition: Pork and poultry meats, pork and poultry livers, rice, fish oil, cellulose, tomato powder, carrageenan, cassia, taurine, L-carnitine, green tea extract (source of polyphenols), trace elements(including chelated elements), marigold meal (source of lutein), vitamins.

Additives (per kg): Nutritional additives: Vitamin D3: 225 IU, E1 (Iron): 12 mg, E2 (Iodine): 0.5 mg, E4 (Copper): 3.5 mg, E5 (Manganese): 3.7 mg, E6 (Zinc): 37 mg - Technological additives: Cassia gum: 3.3 g.

Analytical constituents: Protein: 8.1% - Fat content: 7.1% - Crude ash: 1.3% - Crude fibres: 1% - Moisture: 73.5% - Sodium: 0.05% - Magnesium: 0.04% - Potassium: 0.23%. Metabolisable energy: 124 kcal. (per 100g).

| Can 410g | - | | - | | - | |
| --- | --- | --- | --- | --- | --- | --- |
| Dog 's weight (kg) | Lean | - | Normal | - | Overweight | - |
| - | (g / day) | Can / day | (g / day) | Can / day | (g / day) | Can / day |
| 2 | 170 | 1/2 | 150 | 1/4 | 129 | 1/4 |
| 4 | 286 | 3/4 | 252 | 1/2 | 217 | 1/2 |
| 6 | 388 | 1 | 341 | 3/4 | 295 | 3/4 |
| 8 | 481 | 1 1/4 | 423 | 1 | 366 | 1 |
| 10 | 569 | 1 1/2 | 500 | 1 1/4 | 432 | 1 |
| 15 | 771 | 2 | 678 | 1 3/4 | 586 | 1 1/2 |
| 20 | 956 | 2 1/4 | 842 | 2 | 727 | 1 3/4 |
| 25 | 1 131 | 2 3/4 | 995 | 2 1/2 | 859 | 2 |
| 30 | 1 296 | 3 1/4 | 1 141 | 2 3/4 | 985 | 2 1/2 |
| 35 | 1 455 | 3 1/2 | 1 281 | 3 | 1 106 | 2 3/4 |
| 40 | 1 609 | 4 | 1 416 | 3 1/2 | 1 223 | 3 |
| 45 | 1 757 | 4 1/4 | 1 546 | 3 3/4 | 1 335 | 3 1/4 |
| 50 | 1 902 | 4 3/4 | 1 673 | 4 | 1 445 | 3 1/2 |
| 60 | 2 180 | 5 1/4 | 1 919 | 4 3/4 | 1 657 | 4 |
| 70 | 2 447 | 6 | 2 154 | 5 1/4 | 1 860 | 4 1/2 |
| 80 | 2 705 | 6 1/2 | 2 381 | 5 3/4 | 2 056 | 5 |
| | - | | - | | - | - |
| Can 410g | - | | - | | - | - |
| Dog's weight (kg) | - | Lean | Normal | Overweight | - | - |
| Mix feeding ration table with Cardiac dry | - | | - | | - | - |
| | Can (410g)+ | (g ) Dry | (g ) Dry | (g ) Dry | - | - |
| 2 | 1/4 | 20 | 14 | 8 | - | - |
| 4 | 1/4 | 55 | 45 | 34 | - | - |
| 6 | 1/4 | 85 | 71 | 57 | - | - |
| 8 | 1/2 | 82 | 65 | 48 | - | - |
| 10 | 1/2 | 109 | 88 | 68 | - | - |
| 15 | 1/2 | 169 | 141 | 114 | - | - |
| 20 | 1 | 163 | 129 | 95 | - | - |
| 25 | 1 | 215 | 175 | 134 | - | - |
| 30 | 1 | 264 | 218 | 172 | - | - |
| 35 | 1 | 312 | 260 | 208 | - | - |
| 40 | 1 | 358 | 300 | 242 | - | - |
| 45 | 1 | 402 | 339 | 276 | - | - |
| 50 | 1 | 445 | 377 | 309 | - | - |
| 60 | 1 | 528 | 450 | 372 | - | - |
| 70 | 1 | 608 | 520 | 433 | - | - |
| 80 | 1 | 685 | 588 | 491 | - | - |