FBN Persian Adult Cat
Balanced and complete feed for cats - Specially for adult Persian cats - Over 12 months old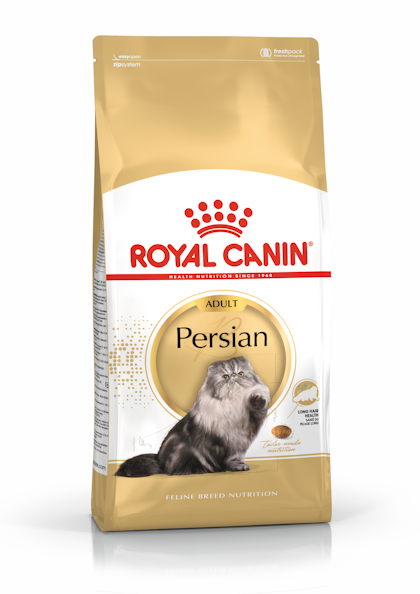 Exclusive formula - Omega-3 & Omega-6 fatty acids

Exclusive formula - Omega-3 & Omega-6 fatty acids

Long hair health

A long coat, with a dense undercoat, is the hallmark of the Persian cat. Long hair health An exclusive complex of nutrients helps support the skin's "barrier" role, and helps maintain skin health and coat beauty. Enriched with Omega-3 and Omega-6 fatty acids.

Special brachycephalic jaw

This specially designed almond-shaped kibble with an optimal contact surface area is easy for the Persian cat to pick up and chew.

Voluptuous and regal

Immense ruff Large round head with flat profile Expressive round eyes Cobby body

Urinary health

Formulated with a balance of minerals to help maintain the health of an adult cat's urinary system.

Hairball reduction

Due to the length and density of her coat, the Persian cat routinely swallows a large quantity of hair during grooming. Hairball reduction: A specific blend of fibres (including psyllium rich in mucilage) helps to naturally stimulate intestinal transit, helping to eliminate ingested hair and control hairball formation.
Working towards a sustainable future
Our belief that pets make our world better inspires and gives life to our purpose of making a better A BETTER WORLD FOR PETS ™
Discover more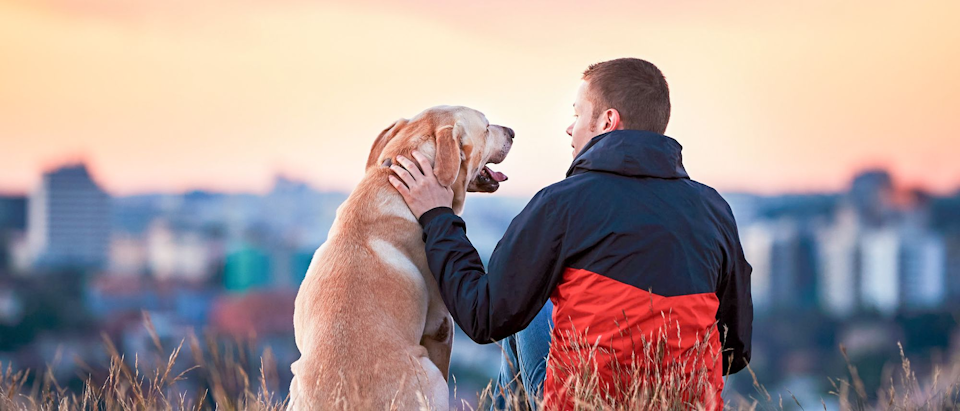 COMPOSITION: dehydrated poultry protein (chicken, turkey, etc.), animal fat (poultry fat), corn, wheat gluten*, rice, powdered cellulose, corn gluten, hydrolysed animal proteins (poultry, etc.), wheat, yeast, minerals, chicory pulp, fish oil, soybean oil, fructo oligosaccharide, plantago ovata or plantago spp., mannan oligosaccharide, borage, marigold extract, L-carnitine.

ADDITIVES (per kg): Amino acids, Vitamin A: 31500 IU, Vitamin D3: 800 IU, E1 (Iron): 29 mg, E2 (Iodine): 2.9 mg, E4 (Copper): 9 mg, E5 (Manganese): 37 mg, E6 (Zinc): 147 mg, E8 (Selenium): 0.06 mg, zeolite: 10 g - Antioxidants.

FEEDING INSTRUCTION: see table.

| Cat's weight | 3 kg | 4 kg | 5 kg | 6 kg |
| --- | --- | --- | --- | --- |
| Low energy needs (kibbles) | 33 g | 40 g | 47 g | 54 g |
| Low energy needs (kibbles + pouch) | 11 g + 1 pouch | 18 g + 1 pouch | 25 g + 1 pouch | 32 g + 1 pouch |
| Moderate energy needs (kibbles) | 41 g | 50 g | 59 g | 67 g |
| Moderate energy needs (kibbles + pouch) | 19 g + 1 pouch | 29 g + 1 pouch | 37 g + 1 pouch | 45 g + 1 pouch |
Nazru
13 Nov 2019
Excellent result
I bought it for one year and i am sure that any other brand will not give this type of hair quality.Excellent,my cat loves alot
Catsmit_1
02 Nov 2019
True Passion
I was at a national brand pet store purchasing dry food for my five babies (adults) when a Royal Canin rep approached me with the largest sample of dry food I'd ever seen. Very friendly with the number of samples he gave (4). Long story short, I didn't have to gradually incorporate anything. I sat on the floor with one bag, hurrying to open the others as all five wiped out the one! I then went back to the store for a BIG bag. They would never touch anything but Royal Canin again-ever. And I stress the word "ever". This was 1999?2000? Regardless, they loved the fact it was made especially for them-Persians! And absolutely purrfect shape and size for their jaw structure. How cool was that! I could go on, but I'll sum it up. Other than Mommy, this was the love of their nine lives!!!! They thanked you and loved you forever!!! Superb Customer Service.
KAT63
30 Oct 2019
My cat LOVES it!
I have a 10 year old Persian who loves the Royal Canin Persian dry food. His bowl has 2 sides and I'd the Royal Canin is empty, he is "out of food" and sits and cries. It's like the other dry food is for decoration only. And I love that is excellent for his health.
GAJersey14
30 Oct 2019
Gracie Likes It
Gracie ate the kitten food when she was a baby, and enjoys eating the Persian Adult Dry Cat Food every day.
Pumpkin pie
30 Oct 2019
Product purrrrfection
Been using for four years, my Persian loves it, bites are perfect for à Persians mouth size.
PercythePersian
30 Oct 2019
My Persian Loves It!
We adopted our Persian over five years ago and Royal Canin is all we have ever fed him. He gets complements regularly on his beautiful coat which I credit to his food. He gets tired of different wet foods, but he always loves his dry food!
Trixie1314
30 Oct 2019
Happy Persians
I have used Royal Canin Persian Cat food for all my Persians for over 15years. It keeps their coats healthy and their digestive system clear.
Tomasina
30 Oct 2019
My cats love it!
This is the only cat food my cats will consistently eat.
30 Oct 2019
Great features
I always bought every month for 4 cats..and I am so happy to see the grown up that is healthy and active playing