If you're not sure how to assess your cat's or dog's food, help is at hand. The World Small Animal Veterinary Association (WSAVA) has created a nutrition toolkit, with key questions you should ask manufacturers to check pet food safety and quality.
Is my pet food safe?
Both the American Animal Hospital Association (AAHA) and the World Small Animal Veterinary Association (WSAVA) have published Nutritional Assessment Guidelines that provide a framework for making recommendations for every cat and dog.
WSAVA's nutrition toolkit contains "Recommendations on Selecting Pet Foods". This resource provides the key questions we should ask pet food manufacturers.
WSAVA questions to ask1
Do you employ a full-time, qualified nutritionist?
What is this nutritionist's name and qualifications?
Who formulates your diets and what are their credentials?
Are your diets tested using AAFCO (The Association of American Feed Control Officials) feeding trials or by formulation to meet AAFCO nutrient profiles? (NB: European Pet Food Industry Federation nutritional requirements are taken into consideration in Europe.)
What kind of product research has been conducted?
Are the results published in peer-reviewed journals?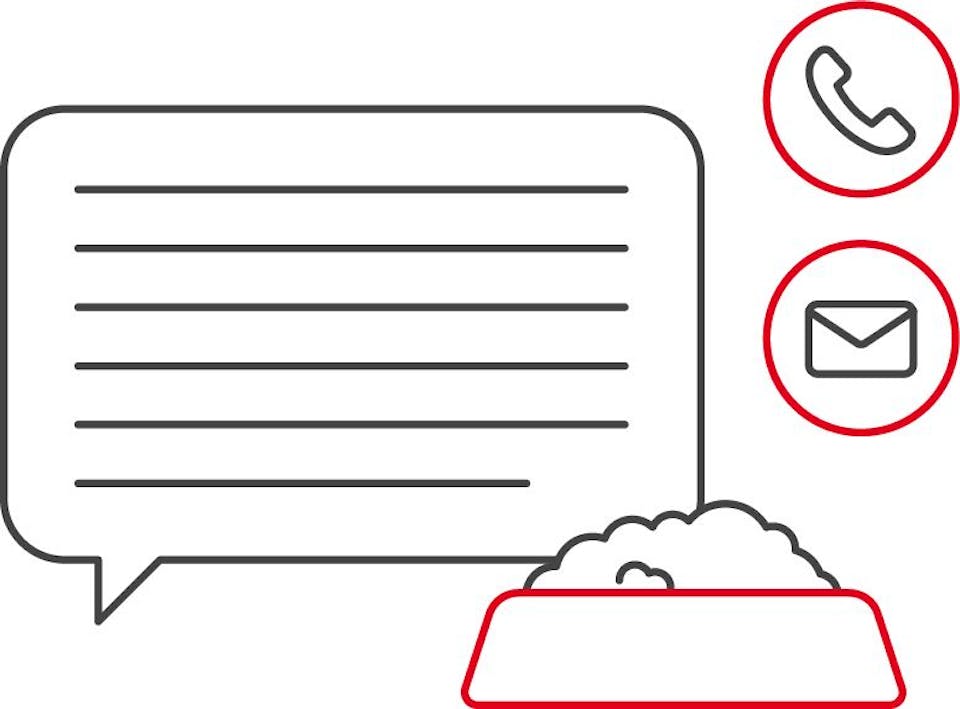 The Royal Canin answers
Qualified nutritionists
WSAVA questions: Do you employ a full-time, qualified nutritionist? What is this nutritionist's name and qualifications? Who formulates your diets?
Royal Canin is a worldwide company providing nutritional formulas for cats and dogs in over 91 countries with state-of-the-art manufacturing facilities situated throughout the world.
Formulations are developed by a team of board-certified veterinary nutritionists, Ph.D. nutritionists and Royal Canin associates with a Masters degree in small animal nutrition. These teams are primarily based at the Royal Canin Research Campus in Aimargues, France, but we also have fully qualified nutritionists in a number of other countries.

From our Campus in Aimargues, our team of nutritionists develops and tests new formulations by conducting research and utilizing knowledge from all over the world. Our open and collaborative approach enables us to contribute to and benefit from the latest science and observation insights in the field of pet nutrition. This includes continued cooperation with the Waltham Petcare Science Institute (Melton Mowbray, UK), and the Pet Health and Nutrition Center (Lewisburg, US).
Diet testing
WSAVA question: Are your diets tested using AAFCO feeding trials or by formulation to meet AAFCO nutrient profiles?
Science and observation are at the core of how we formulate our diets. We have two of our own pet centres to carry out research in palatability and digestibility. The animals living in these centres are observed continuously and studied from the lens of their health and wellbeing. While we carry out analyses on their feeding behaviours, we never conduct intrusive tests.
Respect for the health and wellbeing of cats and dogs is at the core of Royal Canin's philosophy, prohibiting any intrusive animal experiments. The only trials we perform are to establish food preference, palatability and digestibility. Palatability and digestibility are evaluated by dogs and cats. The reactions of these "professional tasters" are then carefully observed.
When it comes to carrying out feeding trials, Royal Canin respects nutritional standards globally. In addition to AAFCO and FEDIAF standards, the nutritional requirements set by the National Research Council (NRC) are also respected. In Europe, nutritional characteristics of veterinary diets are laid down in Directive 2008/38/EC (PARNUTs directive). We've developed over 200 different formulas, including wet and dry products for both cats and dogs.
The vast majority are validated and compliant with AFFCO and FEDIAF nutrient profiles and/or feeding trials, where these are the most relevant nutritional regulators. We formulate a number of specific therapeutic or clinical products, such as our Hepatic and Renal Support formulas, which have very precisely adapted nutrient levels to support the unique needs of cats and dogs with such ailments. Some diets preclude meeting the AAFCO nutrient adequacy guidelines for adult maintenance. For these diets, helping manage health conditions is more important than meeting the AAFCO nutrient profiles.
In these instances, formulas have all gone through alternative product testing, and have been shown to be safe through clinical trials that show they are effective in managing the disease processes for which they were intended. All have been fed to either cats or dogs in long-term trials, and have helped the cats and dogs to thrive. These diets are easily recognized as they are labelled for intermittent or supplemental feeding.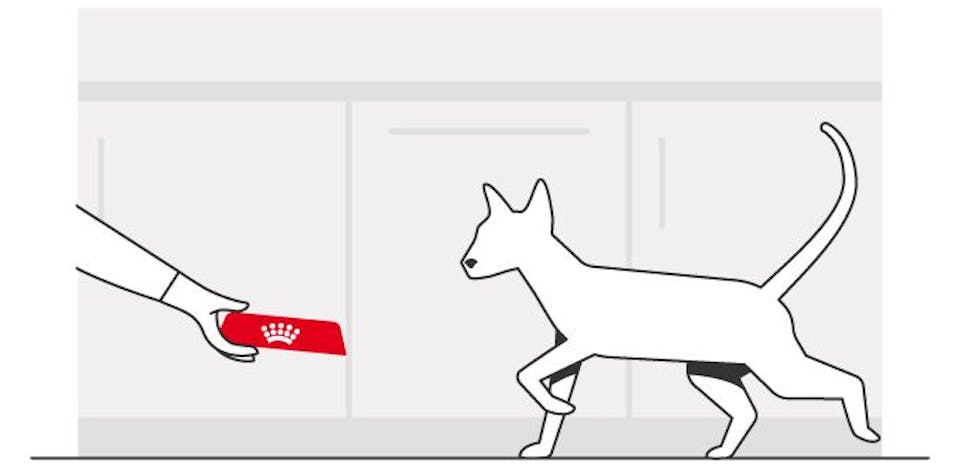 Quality control and product research
WSAVA questions: What specific quality control measures do you use to assure the consistency and quality of your ingredients and the end product? What kind of product research has been conducted? Are the results published in peer-reviewed journals?
From start to finish, pet owners can be assured that Royal Canin provides a safe, high-quality pet food. Our robust quality control process can include any of the following non-intrusive analyses, depending on the intent of the diet:
Palatability trials
Digestibility trials
Relative supersaturation (urinary) trials
Stool quality and consistency
Amino acid analysis
Fatty acid analysis
Toxicology studies and stability data
Clinical trials for efficacy in conjunction with veterinarians and pet owners
Blood parameters (where appropriate)
Peer-reviewed research
Field trials in collaboration with breeders and professionals
Product quality begins with the audit of every single ingredient from each supplier. We source local ingredients whenever possible, however ingredient safety and quality is our priority. Prior to entering the facility, each ingredient must be scrutinized by trained technicians to confirm quality and safety.
A key test of product safety is Near Infrared Spectroscopy (NIRS), an analytical tool that compares the "fingerprint" of an ingredient to an extensive internal database of standards. If the NIRS results for the incoming ingredient do not match the standard, then the ingredient is rejected prior to unloading.
Additional testing beyond NIRS is completed as well. For example, mycotoxin testing (for fungal growth) is conducted on any ingredient or raw material that could be affected and therefore compromise a cat or dog's wellbeing.
We also take care when it comes to the movement of employees through our pet food manufacturing plants. Strict zoning is another way in which quality and safety is maintained, ensuring unwanted materials and elements posing a biological or physical risk aren't carried from one area to another. Zones can be divided into areas dedicated to:
Receiving, initial testing and processing raw materials
Initial measuring and dosing raw materials, mixing and grinding
"Thermal processing" or cooking
Drying, coating and cooling (dry food manufacturing)
Packaging and storage
Ensuring safety across all sites
Our stringent safety measures do not end there. A network of state-of-the-art laboratories across the world conduct detailed analyses on all ingredients and finished products from our manufacturing sites. A global network of laboratories means that together we can monitor trends and alert each other to potential problems. This means we can continually refine the way we work, innovate the way we practise food safety, improve quality control methods and, ultimately, produce better products.
Royal Canin manufacturing sites comply with and exceed many quality assurance standards, set by both external accreditation bodies and our own Mars Petcare regulations. Some of these include:
Hazard Analysis Critical Control Point (HACCP) food safety checks
Good Manufacturing Practice Standard & General Principles of Food Hygiene (GMP/GHP)
Mars Quality & Food Safety Standards
Employing high standards such as these leads us to high levels of accuracy, quality, environmental progress and most importantly, food safety. With more than 500,000 analyses on raw materials and finished products per year, we never compromise on feeding pets only the best product we're able to create.
1 https://wsava.org/wp-content/uploads/2020/01/Selecting-the-Best-Food-for-your-Pet.pdf