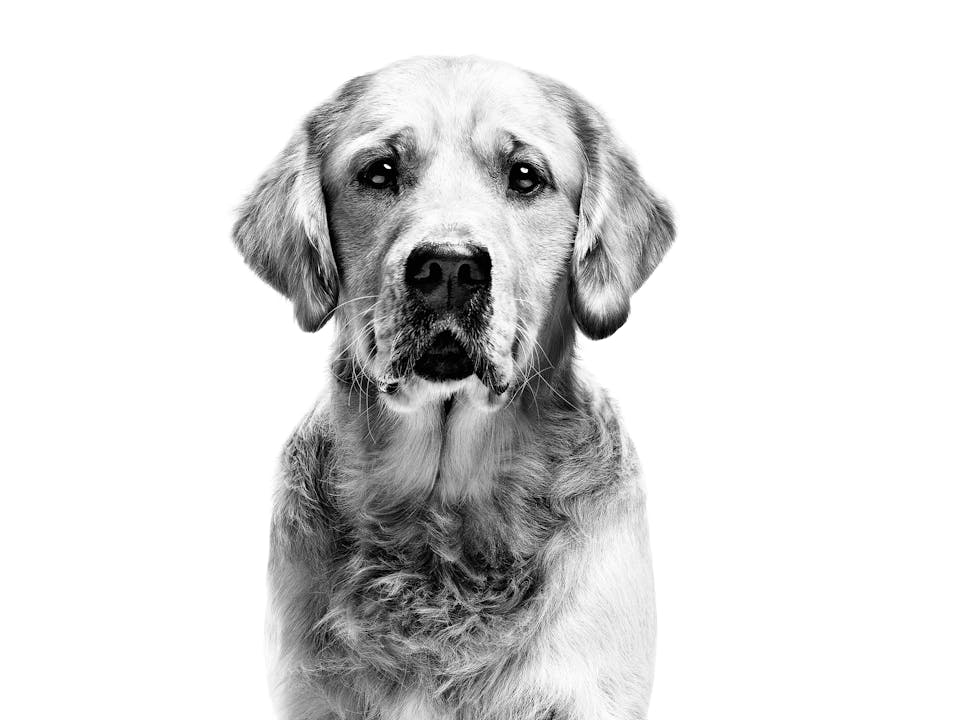 Golden Retriever
Friendly and affectionate, the gentle Golden Retriever is one of the worlds most popular family dogs.
About the Golden Retriever
Golden Retrievers make fantastic family pets, but they're also versatile sporting and working dogs.
In sports they excel in disciplines as varied as obedience and agility; they also serve as search-and-rescue and guide dogs; not to mention their outstanding ability as trackers and retrievers on the hunt. Golden Retrievers have a host of qualities to justify their worldwide popularity.
Source: key facts and characteristics sourced from Fédération Cynologique Internationale (FCI)
Breed specifics
Country

United Kingdom

Group

FCI Group 8, AKC Sporting Group

Size category

Large

Avg life expectancy

10–13 years
Intelligent / Even-tempered / Lively / Loving / Friendly / Confident / Loyal
Key facts
Makes a great family dog
Makes a versatile working dog
Needs moderate training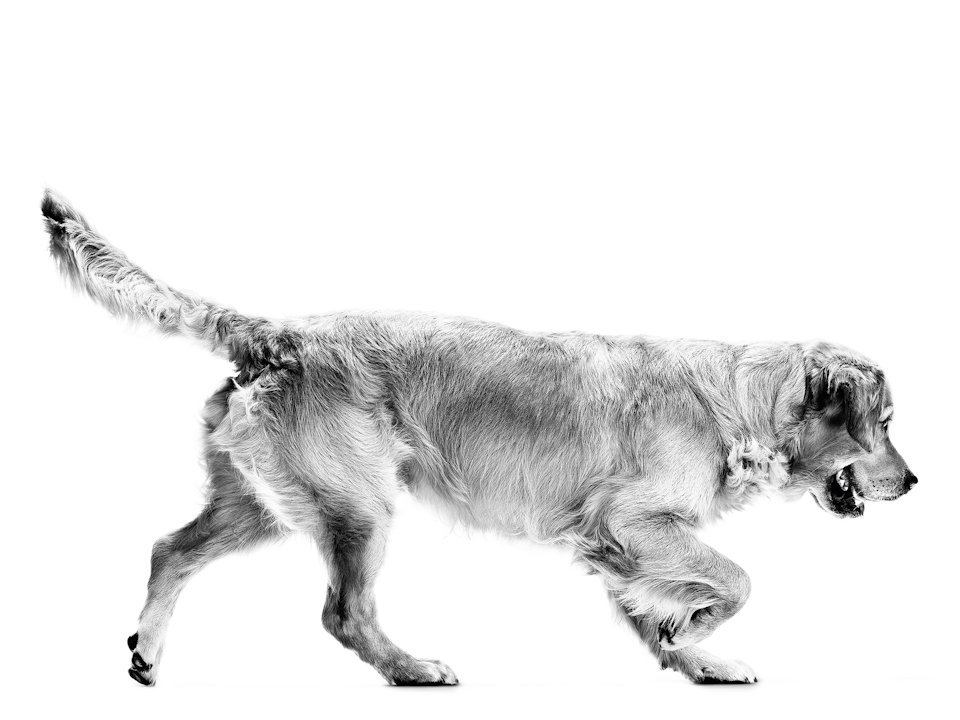 Origins of the breed
The origins of the breed go all the way back to a yellow retriever by the name of Nous, bought by Lord Tweedmouth in 1865. The breed was then crossed a number of times, notably with a now defunct breed, the Tweed Water Spaniel, and later with the Bloodhound and the Irish Setter.
Eventually, the breed was recognised by The Kennel Club as a "yellow" or "golden" Retriever in 1913. When the Golden Retriever Club was established in 1920, the official breed name was changed to the Golden Retriever.
A Golden Retriever's life story
Find out more about the loyal Golden Retriever in each stage of their life.
Up to 15 months
Golden Retriever puppy
Golden Retriever puppies are intelligent, loving and friendly, with a naturally energetic nature. Care must be taken in their first year to set ground rules and fully socialise a Golden Retriever puppy so they can grow into well-rounded adult dogs.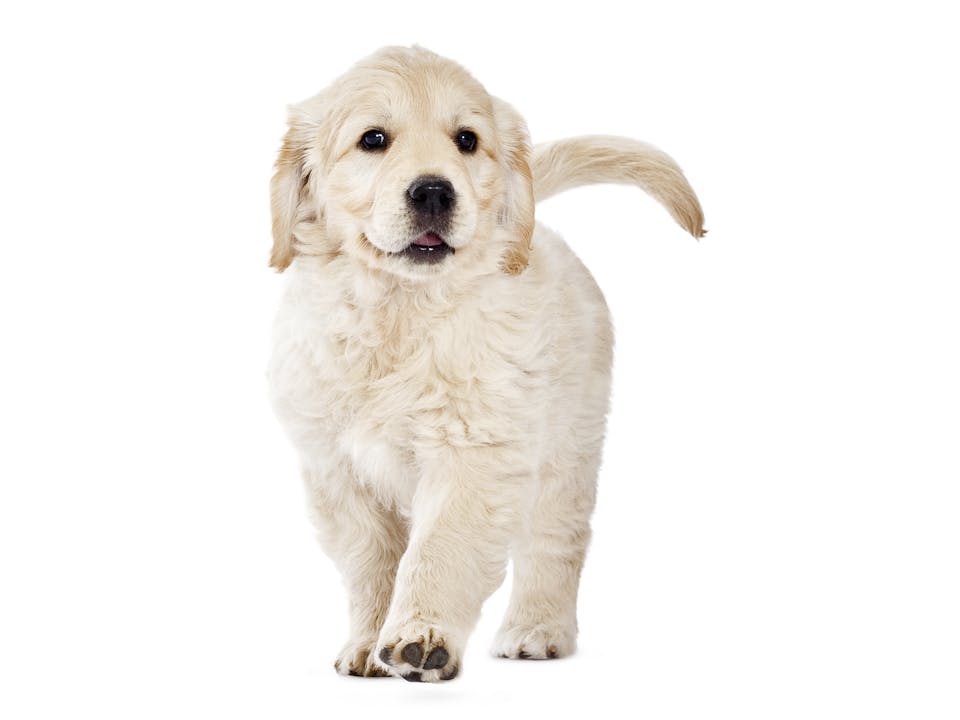 Training
Golden Retriever puppies are intelligent and eager to please, making them extremely susceptible to training across many different disciplines. Begin training this breed as soon as possible while your Golden Retriever puppy has an excellent capacity for learning.

Ensuring your dog is well socialised and understands the basic rules of life from a young age will significantly impact its wellbeing in adult life.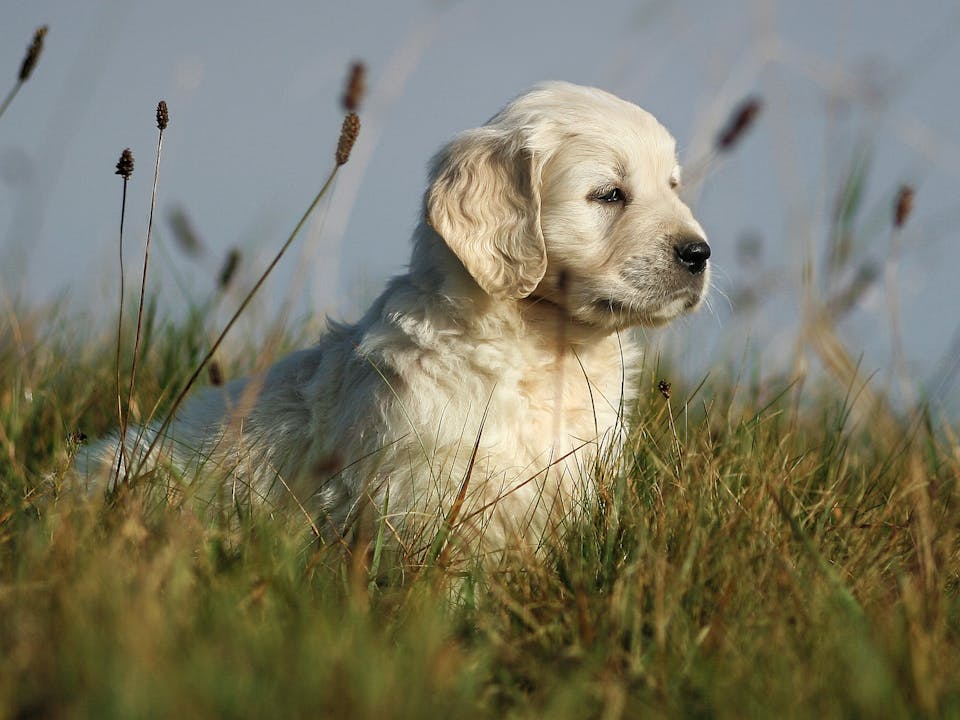 From 15 months
Golden Retriever adult
Golden Retrievers are highly versatile, excelling as working and service dogs in many areas throughout their adult life. They're also a popular family dog, famed for their energy, friendliness and patience with children and other animals.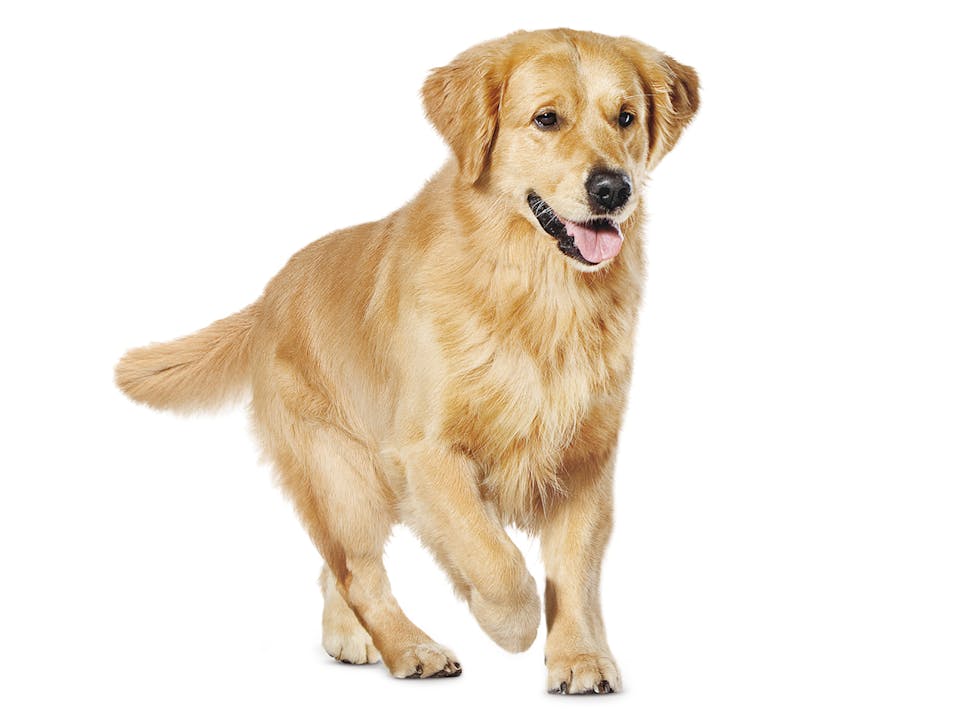 Exercise
Golden Retrievers are extremely lively dogs, so it's no surprise they require a lot of exercise to keep them healthy. A minimum of two hours' outdoor exercise is recommended, including games to keep them both physically and mentally entertained.

Golden Retrievers are intelligent, versatile dogs who enjoy physical exercise and are easily trained. All of these characteristics together means that this breed excels at canine sports such as obedience, agility and flyball.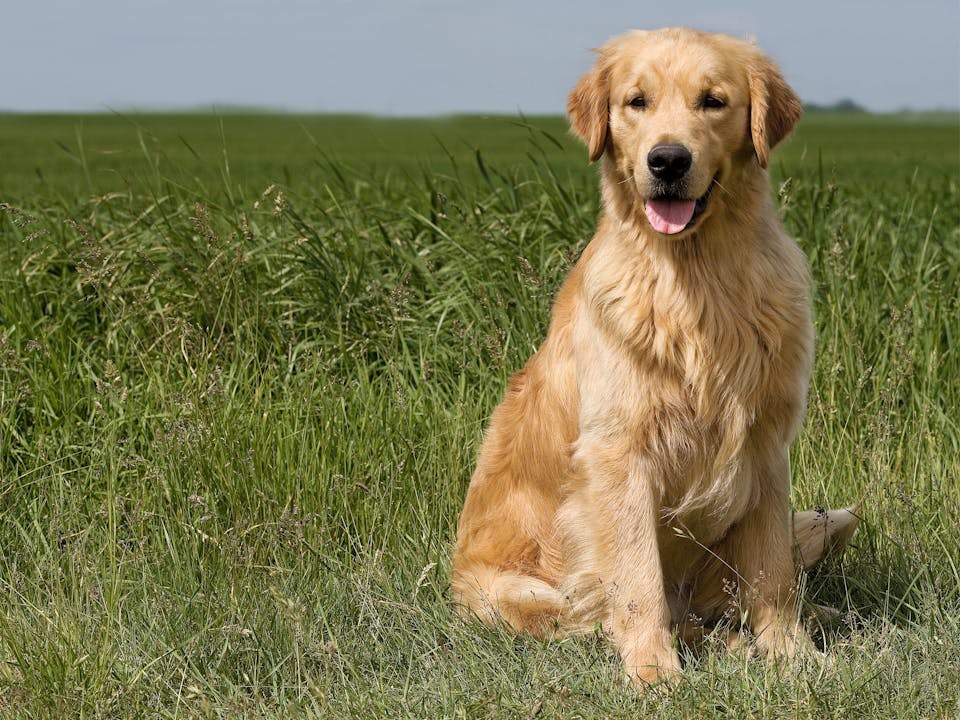 Working Golden Retrievers
Thanks to their patience, intelligence and trainability, adult Golden Retrievers are one of the breeds most commonly used as guide dogs.

This is not the only job where they excel, however, as many adult Golden Retrievers make resourceful detecting and tracking dogs, and have also become a popular breed to use for search-and-rescue teams.
Golden Retriever health and ageing
Golden Retrievers are considered to be ageing dogs when they reach eight years old. With age, your Golden Retriever may experience some hearing loss and vision impairment.

This is common in older dogs but will impact their lifestyle and how much they are able to do. You may also notice reduced motivation to exercise, often due to stiffer joints, so it is important to make sure your ageing dog is kept comfortable to ease any joint pains.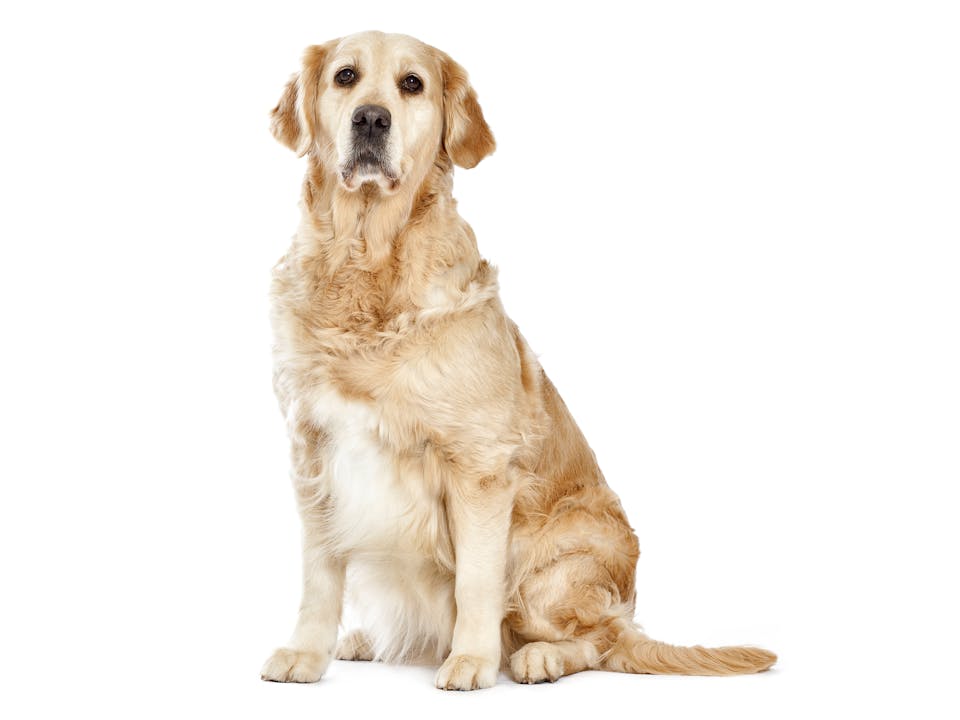 The healthiest start to life
Learn how to take care of your puppy's health during those first weeks and months of life.
Learn more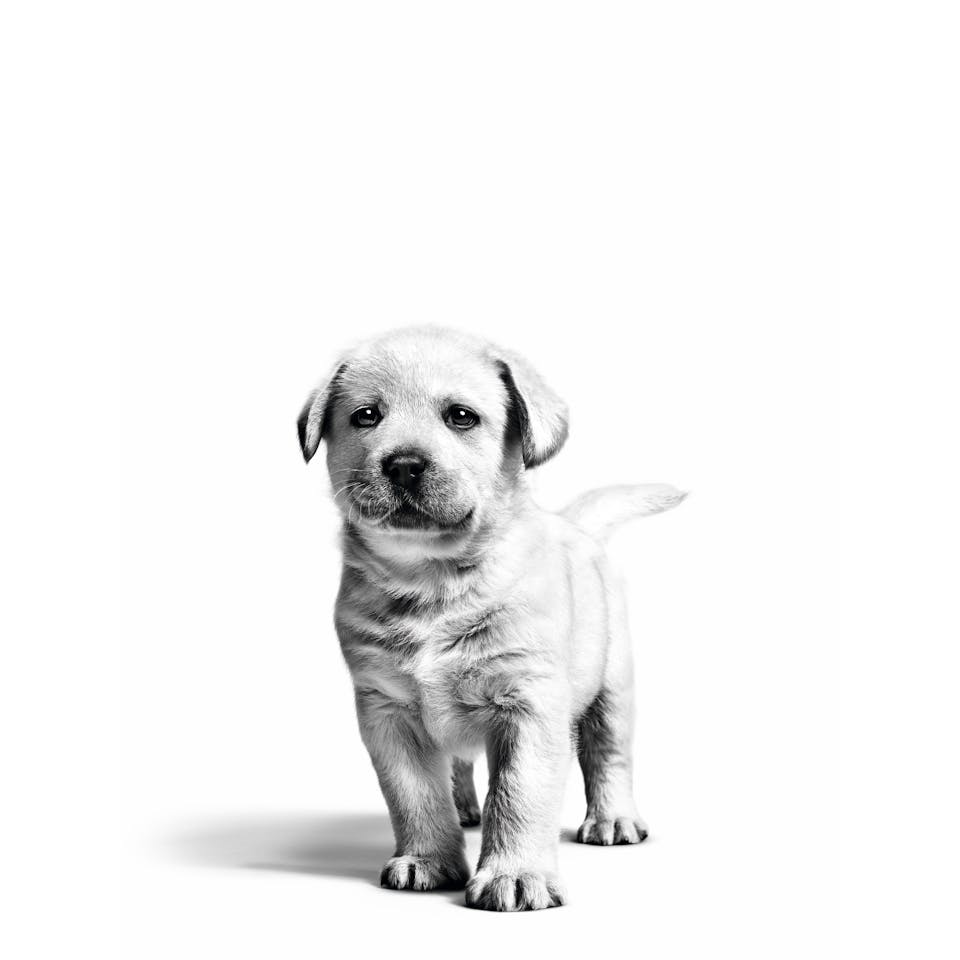 Lifetime of health
Get advice and information on how to provide the best care for your dog at every stage of life.
Learn more