Urinary S/O
Complete dietetic feed for adult cats.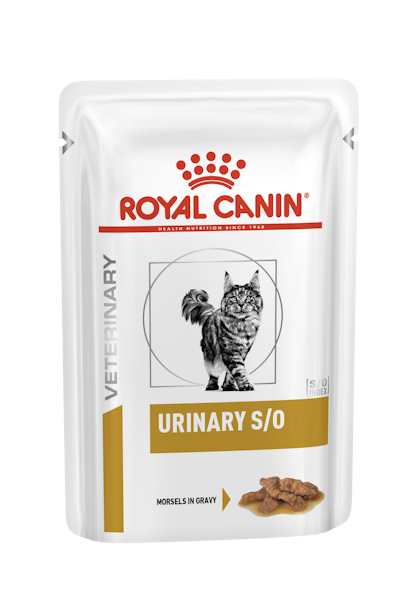 Idiopathic cystitis

Thanks to the high moisture content of wet food, Urinary S/O Feline increases urine dilution. Nearly 64 % of cases of FLUTD are idiopathic cystitis and wet diet is recommended in cases of recurrent cystitis.

Struvite dissolution

Urinary S/O Feline effectively dissolves struvite uroliths.

Low RSS

Undersaturated urine creates a urinary environment unfavourable to the development and proliferation of struvite and calcium oxalate crystals.

Urine dilution

Diluting urine decreases the urinary concentration of struvites and calcium oxalates. The larger urinary volume also helps ensure more frequent bladder emptying.
meat and animal derivatives, cereals, vegetable protein extracts, derivatives of vegetable origin, minerals, oils and fats, various sugars.

Nutritional additives: Vitamin D3: 225 IU, E1 (Iron): 3 mg, E2 (Iodine): 0.25 mg, E4 (Copper): 2 mg, E5 (Manganese): 1 mg, E6 (Zinc): 10 mg - Technological additives: (acidity regulator) Sodium bisulfate: 0.5 g.

Protein: 10% - Fat content: 3.5% - Crude ash: 1.8% - Crude fibres: 1% - Moisture: 80% - Taurine (total): 0.1% - Calcium: 0.22% - Phosphorus: 0.19% - Sodium: 0.3% - Magnesium: 0.012% - Potassium: 0.18% - Chloride: 0.42% - Sulfur: 0.17% - Urine acidifying substances: calcium sulfate: 0.25% - DL Methionine: 0.03%.

Guaranteed analysis g/kg: Crude protein (min) 80 - Moisture (max) 830 - Crude fat (min) 15 - Crude fibre (max) 20 - Crude ash (max) 20. Product registration number: XXXXXX - Act 36/1947. For Namibia: N-FF XXXX.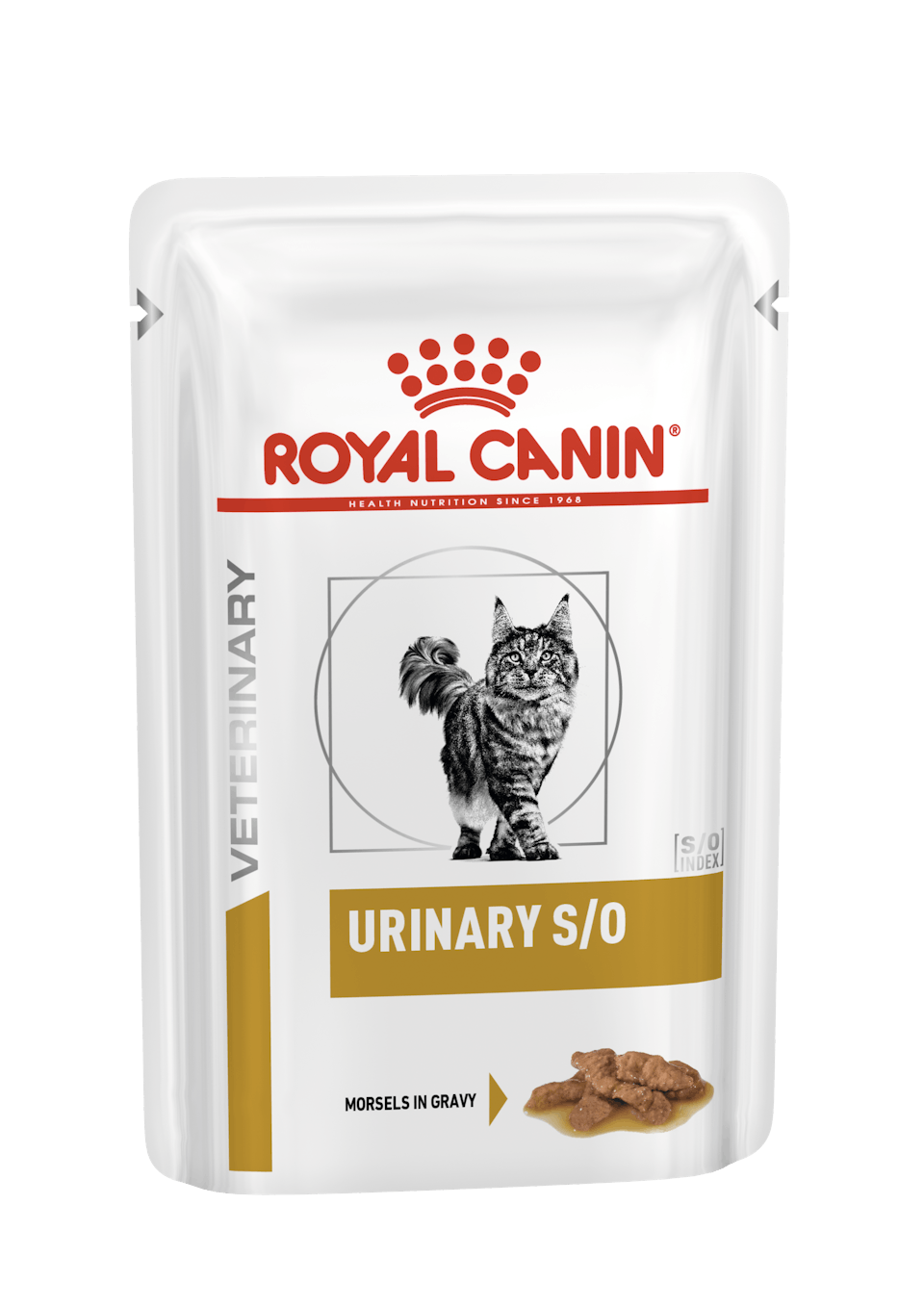 Masih ada pertanyaan tentang produk ini?
Cari tahu cara menghubungi kami, dan hubungi kami.
Ajukan pertanyaan