קינג צ'ארלס פאפי
מזון יבש לגורי כלבים מגזע קינג צ'ארלס, עד גיל 10 חודשים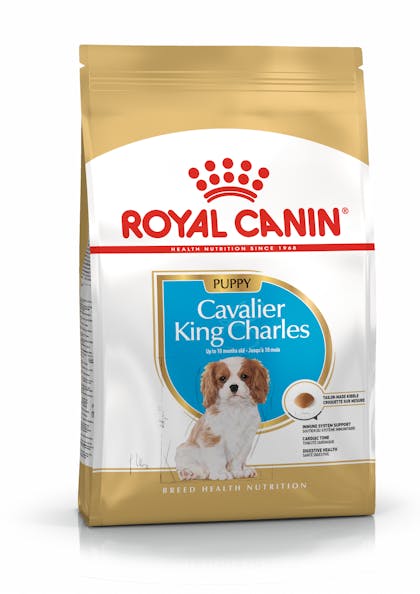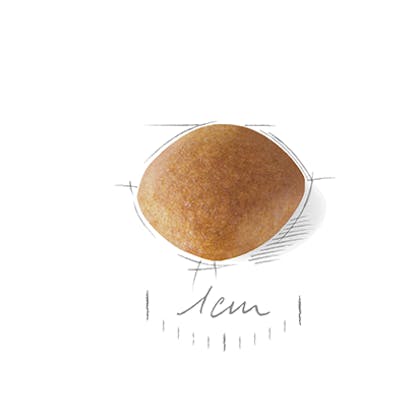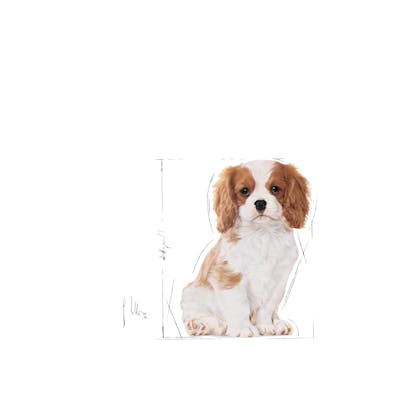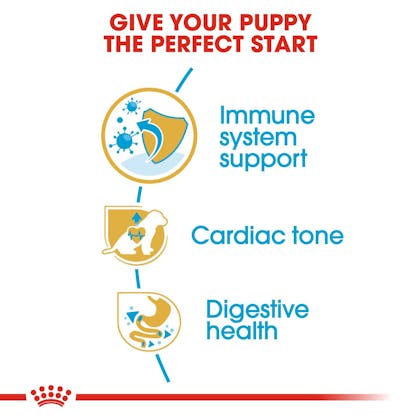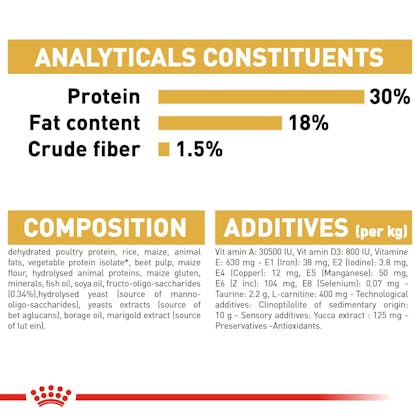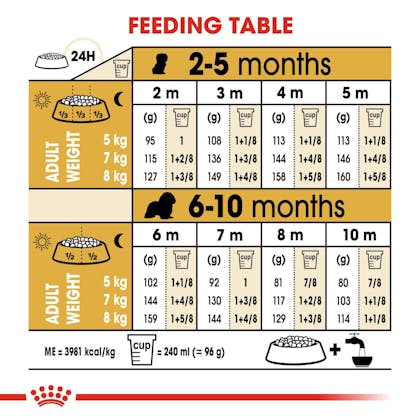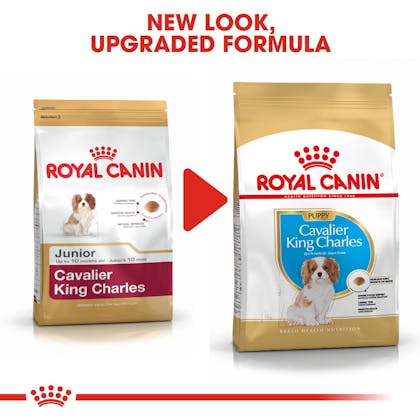 עבודה לקראת עתיד בר-קיימא
‏‎‎‏אנחנו מאמינים שחיות מחמד הופכות את העולם שלנו לטוב יותר, הן מספקות לנו השראה ומטרה לחיינו. התפקיד שלנו לספק עולם טוב יותר לחיות המחמד ™A BETTER WORLD FOR PETS.‏‎‎‏
מידע נוסף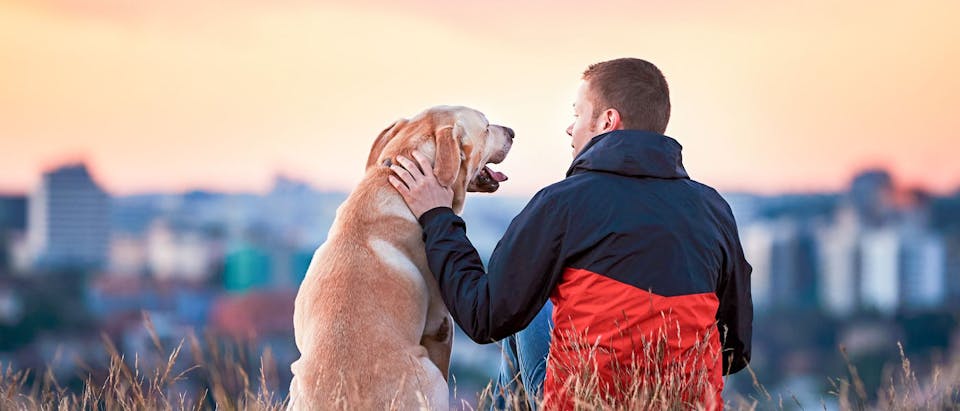 חלבון עופות מיובש, אורז,תירס, שומן מהחי, אייסולאט של חלבוןמהצומח, ציפת סלק, קמח תירס,חלבונים מהחי שעברו הידרוליזה,גלוטן תירס, מינרלים, שמן דגים, שמןסויה, פרוקטו-אוליגו-סכרידים, שמריםשעברו הידרוליזה )מקור למנו-אוליגו-סכרידים(, תמציות שמרים )מקור לבטאגלוקאנים(, שמן זיפן )בוראג'( ) 0,1% (, תמצית ציפורן חתול )מריגולד, כמקורללוטאין(, סרטנים שעברו הידרוליזה )מקור לגלוקוזמין(, סחוס שעבר הידרוליזה)מקור לכונדרויטין(, קלינופטילולייט ) 10 גר'\ק״ג(, תמצית יוקה ) 125 מ״ג/ק״ג(,חומרים משמרים- חומרים נוגדי חימצון.

ויטמין – 30500 יחב״ל,ויטמין – 800 יחב״ל, ויטמין – 630 מ״ג, E1 )ברזל( – 38 מ״ג,E 2 )יוד( – 3.8 מ״ג, E4 )נחושת( – 12 מ״ג, E5 )מנגן( – 50 מ״ג,E 6 )אבץ( – 104 מ״ג, E8 )סלניום( – 0.07 מ״ג, טאורין – 2.2 גרם,L- קרניטין – 400 מ״ג

חלבון 30% , שומן 18% , לחות 9.5% , אפר גולמי 7.6% ,סיבים גולמיים 1.5%

| Age (months) | Adult weight = 5kg | Adult weight = 7kg | Adult weight = 8kg |
| --- | --- | --- | --- |
| 2 m | 95 g (1 cup) | 115 g (1+2/8cups) | 127 g (1+3/8 cups) |
| 3 m | 108 g (1+1/8 cups) | 136 g (1+3/8 cups) | 149 g (1+4/8 cups) |
| 4 m | 113 g (1+1/8 cups) | 144 g (1+4/8 cups) | 158 g (1+5/8 cups) |
| 5 m | 113 g (1+1/8 cups) | 146 g (1+4/8 cups) | 160 g (1+5/8 cups) |
| 6 m | 102 g (1+1/8 cups) | 144 g (1+4/8 cups) | 159 g (1+5/8 cups) |
| 7 m | 92 g (1 cup) | 130 g (1+3/8 cups) | 144 g (1+4/8 cups) |
| 8 m | 81 g (7/8 cup) | 117 g (1+2/8 cups) | 129 g (1+3/8 cups) |
| 9 m | 81 g (7/8 cup) | 104 g (1+1/8 cups) | 115 g (1+2/8 cups) |
| 10 m | 80 g ( cups) | 103 g (1+1/8 cups) | 114 g (1+1/8 cups) |
| 11 m | Transition to Cavilier King Charles Adult | Transition to Cavilier King Charles Adult | Transition to Cavilier King Charles Adult |
30 אוק 2019
Best food available! Premium quality!
As a show / hobby breeder for Cavalier King Charles Spaniels, I am committed to feeding only the best food. Having tried other brands of food over the years, I can honestly say there is no other food which compares to the quality of Royal Canin. I have been feeding Royal Canin since 2014, after another show breeder recommended I try it after going through so many different brands of food and not being satisfied. Not only does every Vet I've been to recommend this food, I can see the difference in quality when I feed Royal Canin over a different brand of food. I recommend Royal Canin to everyone who gets a pup from me anyone looking to change foods. I also like that the Royal Canin Small Puppy can also be used if you don't want to get breed specific. From experience, there is no other food comparable to Royal Canin and I would not recommend any other food.
Goatgrandma
22 אוק 2019
Taste
When I can find it she loves the taste and Her name is Everest . Tried to add photo of Everest and daughter .
Hotrd
22 אוק 2019
Easy to digest for puppies with sensitive tummies
Tried many dry foods before Royal Canin, issues cleared up, fantastic!
MsPittsburgh
30 אוק 2018
The Breeder Recommended This
The breeder that I purchased my puppy from recommended this food. My puppy likes it. I like that the kibble is small. The breeder also suggested I feed the "puppy" kibble until she's 1 year old, so I will take her advice. Should come in 5 lb. bags however.
Rangeralh
02 אוק 2018
Can't get enough!
Bailey our 6 month old Cavachon will not eat anything else. He devours it and is always looking for more. Asked our vet if we should be giving him a vitamin supplement, she asked what we red him and when we told her Royal Canin she said no. He gets everything he needs with that. He and we could not be happier !
MaryB1964
02 אוק 2018
Mia loves this food!
We just switched Mia to this brand abs type food. She loves it!
Olivia1
02 אוק 2018
My cav loves this food!
My cavalier puppy was constantly having GI problems while he was eating a grain free food. My vet recommended royal canin because it's easier on his stomach. He loves this food and his GI problems vanished as soon as we switched to royal canin!
Ryzy
10 אוג 2018
Excellent my dog loves it
I have a puppy King Charles who was very fussy I bought barking heads dog food as it's high in meat/fish and excellent quality she wouldn't touch it so I moved to this food which is a little bit of a downgrade from barkingbeads but it's all she will eat! Only thing about this food is it contains a lot of rice which dogs have allergy's too, grain free food is the best but unfortunately this is all my dog will eat!
LLF5
09 אוג 2018
So happy to find
I switched my puppy to this Cavalier specific food and he loves it. I had trouble getting him to eat and be enthusiastic about the food he was on before. He obviously likes this food and I am happy to know he is getting breed specific nutrition!
DianeJKS
27 נוב 2017
Pups love it
I have been feeding my litters Royal Canin puppy food as their first food for 12 years and am thrilled that the Cavalier formula is now available in the USA. The 5 month old pup I am raising now loves the food and is very healthy because of it. I have not been able to find the adult Cavalier formula locally yet for my other three Cavaliers.