Gastrointestinal Kitten
Complete dietetic feed for cats - Specially for kittens.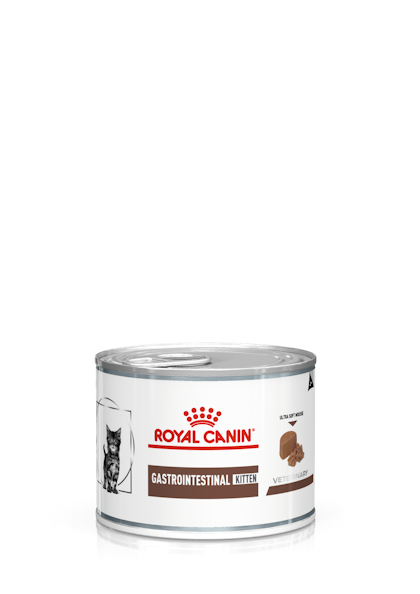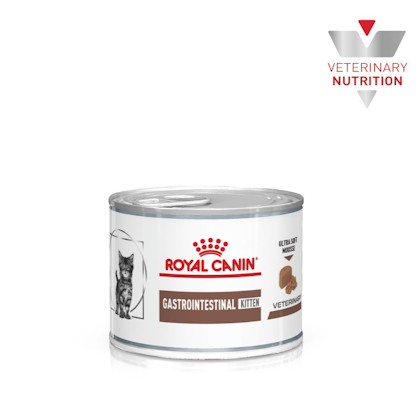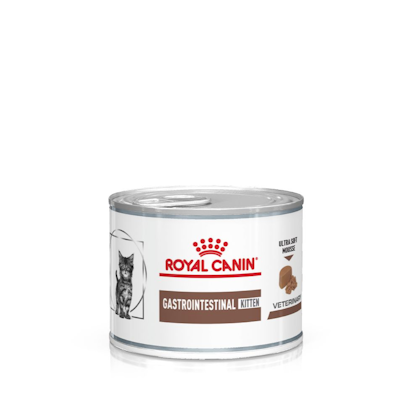 Optimal growth

High energy formula with adapted levels of nutrients (including protein and calcium) to meet the needs of a growing kitten.

Adapted texture

Specific mousse texture to facilitate food intake in kittens with decreased appetite and help the transition from milk to solid food.

Digestive support

A highly digestible formula with balanced fibres, including prebiotics, to support a healthy digestion and transit.
Working towards a sustainable future
Our belief that pets make our world better inspires and gives life to our purpose of making a better A BETTER WORLD FOR PETS ™
Discover more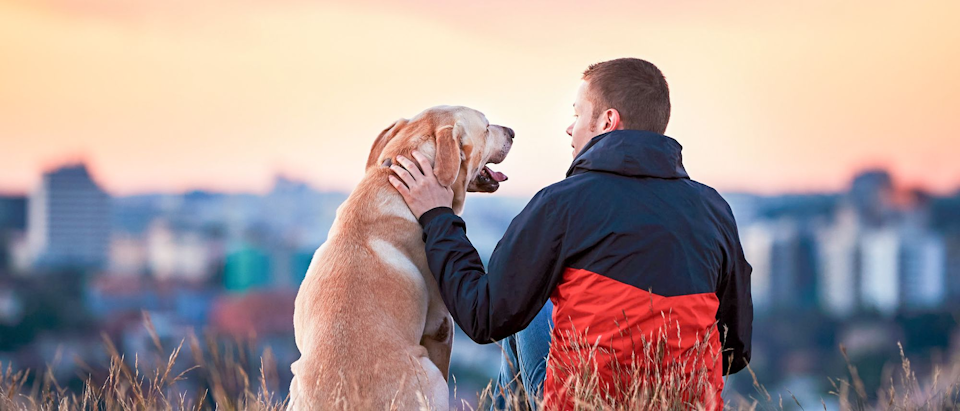 Complete dietetic feed for cats - Specially for kittens.

ROYAL CANIN® GASTROINTESTINAL KITTEN ultra soft mousse is a complete dietetic feed for kittens, formulated to help reduce acute intestinal absorptive disorders, and promote nutritional restoration and convalescence. Highly digestible ingredients. Increased level of electrolytes and high concentration of essential nutrients. High energy density. RECOMMENDATIONS: It is recommended that a veterinarian's opinion be sought before use. Feed GASTROINTESTINAL KITTEN ultra soft mousse for 1 to 2 weeks during periods of and recovery from acute diarrhea until restoration is achieved.

Composition: Meat and animal derivatives, oils and fats, milk and milk derivatives, derivatives of vegetable origin, cereals, minerals, yeasts, various sugars. Highly digestible ingredients: poultry and pork by-products, caseinate, rice flour, corn starch mixture.

Additives (per kg): Vitamin D3: 120 IU, Iron (3b103): 4 mg, Iodine (3b201, 3b202): 0.4 mg, Copper (3b405, 3b406): 3.3 mg, Manganese (3b502, 3b503, 3b504): 1.4 mg, Zinc (3b603, 3b605, 3b606): 14 mg - Technological additives: Clinoptilolite of sedimentary origin: 2.1 g.

Analytical constituants: Protein: 11.0% - Fat content: 5.4% - Crude ash: 2.0% - Crude fibres: 0.7% - Moisture: 78.2% - Calcium: 0.3% - Sodium: 0.19% - Potassium: 0.18% - Fatty acids: w3: 0.21% - w6: 1.6% - Metabolisable Energy: 999.0 kcal/kg.

Feeding instructions: for a 6 months old kitten of 4 Kg expected adult weight give 1.5 can/day or less if fed in combination with dry food. Batch number, factory registration number and best before date: see information on packaging. To be stored in a cool, dry place.

| KITTEN | Weight of cat | - | - | - | - | - |
| --- | --- | --- | --- | --- | --- | --- |
| - | 3 kg | - | 4 kg | - | 5 kg | - |
| Kitten's age in month | grams | can | grams | can | grams | can |
| 1 | 136 | 1/2 | 147 | 1 | 180 | 1 |
| 2 | 158 | 1 | 186 | 1 | 211 | 1 |
| 3 | 202 | 1 | 235 | 1 | 274 | 1+1/2 |
| 4 | 218 | 1 | 254 | 1+1/2 | 300 | 1+1/2 |
| 5 | 225 | 1 | 265 | 1+1/2 | 313 | 1+1/2 |
| 6 | 218 | 1 | 257 | 1+1/2 | 304 | 1+1/2 |
| 7 | 208 | 1 | 247 | 1+1/2 | 291 | 1+1/2 |
| 8 | 196 | 1 | 235 | 1 | 276 | 1+1/2 |
| 9 | 184 | 1 | 222 | 1 | 262 | 1+1/2 |
| 10 | 174 | 1 | 211 | 1 | 248 | 1+1/2 |
| 11 | 165 | 1 | 202 | 1 | 236 | 1 |
| 12 | 159 | 1 | 195 | 1 | 229 | 1 |
| | | | | | | |
| MOTHER | | | | | | |
| | Gestation minimum Week 3 | | Gestation maximum Week 9 | | Maintenance | |
| Mother's Weight (kg) | grams | can | grams | can | grams | can |
| 3 | 210 | 1 | 324 | 1+3/4 | 191 | 1 |
| 4 | 257 | 1+1/4 | 397 | 2 | 234 | 1+1/4 |
| 5 | 301 | 1+1/2 | 466 | 2+1/2 | 274 | 1+1/2 |