FHN Home Life Indoor 7+ Cat
Balanced and complete feed for cats - Specially for mature cats (from 7 to 12 years old) living indoors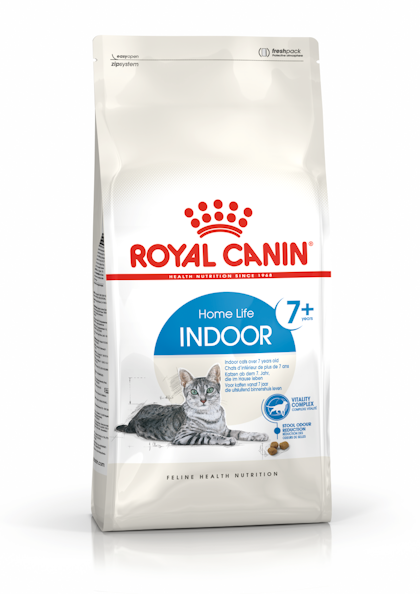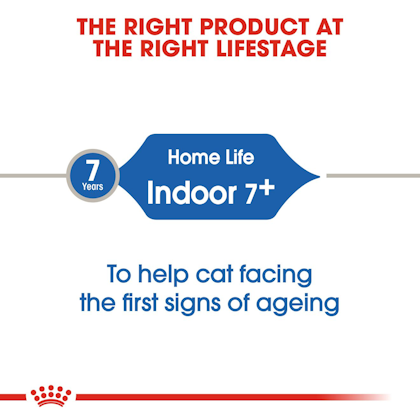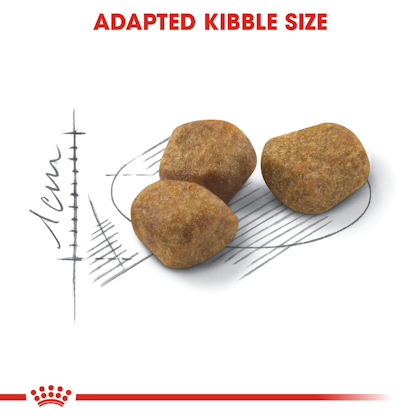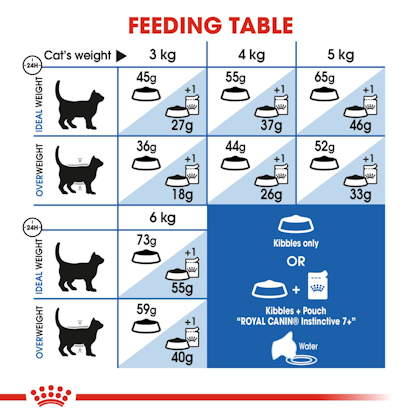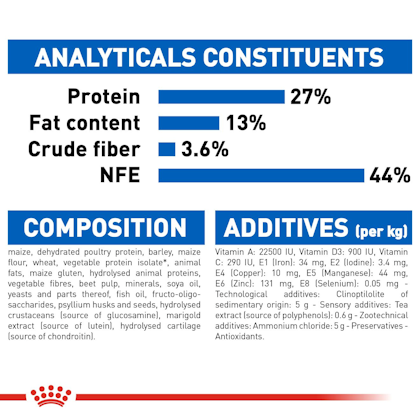 Vitality complex

To help cats face the first signs of ageing and maintain vitality after 7 years of age, Indoor 7+ is formulated with an adapted balance of vitamins and minerals. This formula is enriched with specific nutrients including green tea polyphenols, vitamin C, EPA & DHA.

Urinary health

Formulated to help maintain health of an adult cat's urinary system.

Renal health

A decline in kidney function is common in older cats. INDOOR 7+ contains an adapted phosphorus level to help support renal health.

Stool odour reduction

A lack of exercise may lead to a slower intestinal transit and smelly stools. Indoor 7+ contains highly digestible protein (L.I.P.*) and helps reduce the quantity and odour of stools. *L.I.P.: protein selected for its very high digestibility.
Working towards a sustainable future
Our belief that pets make our world better inspires and gives life to our purpose of making a better A BETTER WORLD FOR PETS ™
Discover more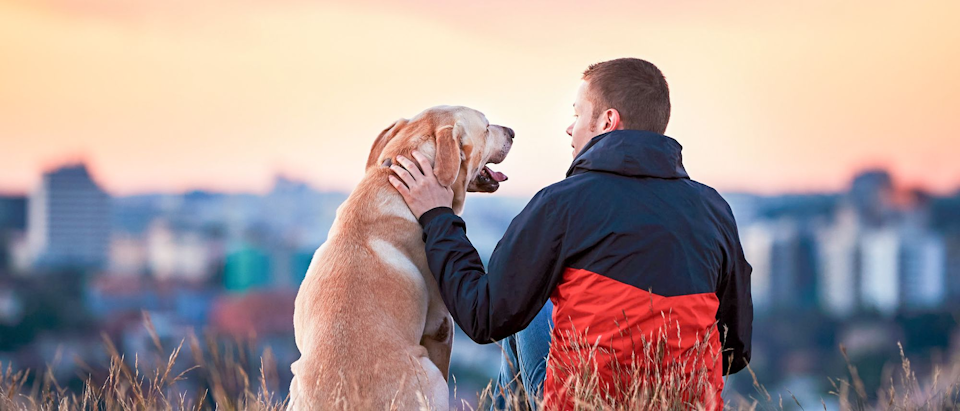 ANALYTICAL CONSTITUANTS: Crude Protein 25.0% (min.), Crude Fat 11.0% (min.), Calcium 0.728% (min.), Phosphorus 0.590% (min.), Ash 7.7% (max.), Crude Fiber 4.6% (max.), Moisture 6.5% (max.), Vitamin C: 300 mg/kg, Tea polyphenols: 160 mg/kg, EPA/DHA: 0.38%.

COMPOSITION: corn, dehydrated poultry protein (chicken, duck), wheat, wheat gluten, barley, corn gluten, hydrolysed animal proteins (poultry, etc.), animal fat (chicken, duck), powdered cellulose, beet pulp, minerals, yeast, soybean oil, fish oil, psyllium husks and seeds, fructo oligosaccharide, glucosamine, marigold extract, L-carnitine, mucossacharides-protein (source of chondroitin).

ADDITIVES (per kg) Amino acids, Vitamin A: 23000 IU, Vitamin D3: 900 IU, Iron: 35 mg, Iodine: 3.5 mg, Copper: 11 mg, Manganese: 45 mg, Zinc: 141 mg, Selenium: 0.05 mg, zeolite: 5 g, tea catechin: 0.6 g - Zootechnical additives: ammonium chloride - Antioxidants.

FEEDING INSTRUCTION: see table.

ANALYTICAL CONSTITUANTS: Crude Protein 25.0% (min.), Crude Fat 11.0% (min.), Calcium 0.728% (min.), Phosphorus 0.590% (min.), Ash 7.7% (max.), Crude Fiber 4.6% (max.), Moisture 6.5% (max.), Vitamin C: 300 mg/kg, Tea polyphenols: 160 mg/kg, EPA/DHA: 0.38%.

| Cat's weight | Ideal weight | Overweight |
| --- | --- | --- |
| 3 kg | 45 g (27 g + 1 pouch) | 36 g (18g + 1 pouch) |
| 4kg | 55 g (37 g + 1 pouch) | 44 g (26 g + 1 pouch) |
| 5kg | 65 g (46 g + 1 pouch) | 52 g (33 g + 1 pouch) |
| 6kg | 73 g (55 g + 1 pouch) | 59 g (40 g + 1 pouch) |
I have a finicky cat
29 May 2023
He isn't really eating the dry either
Cat hated the wet food, it is not a gravy product he likes the dry food
ScoobieDoo
29 Sep 2021
Kids love it!
We tried this to try to get our kids (rescued cats) to eat more dry food, as they normally don't like it. Well, to our surprise, they LOVE it!! And they have more energy and just look healthier and happier!
Verndoggie
22 Oct 2019
Cat crack
Really...this stuff is like crack for cats!! I actually have to mix this with another cat food to slow down my sweet kitty. She was inhaling this stuff and would eat more than needed so the vet recommended giving her a blend as she strongly believes the Royal Canin to be a superior food. Since doing this my cat will pick out this food first. She is letting me know which kibble she obviously favors;)
Alaska907
22 Oct 2019
Great Product
My cats have been on this since 12 weeks old and love your products!
Emily and Sassy
22 Oct 2019
Great Choice for my cat with early Kidney Diseae
I've been feeding this for over a year now and my senior cat who was showing signs of kidney disease does very well on it. Less vomiting and a healthier hair coat. Great choice before the need to switch to a prescription kidney diet.
Jeannie from New York
22 Oct 2019
This is the perfect dry food for my kitty.
I was advised by my vet to feed my cat this brand of food, and she absolutely loves it.
ruthperk
03 Nov 2018
My cats love it!
This food is perfect for my cats. I have one who has developed urate bladder stones in the past and this food is low enough in protein to help prevent future stones (along with his medicine). It apparently tastes great, because the food doesn't stay in the bowls for very long. Another bonus, the cat on the bag is the same breed as my 3 - Egyptian Mau!
mamadawgk54
31 Oct 2018
Only cat food I will ever serve my cats!
I have used Royal Canin for over 17 years for my pets, and although I was skeptical that it would really improve their health and longevity, I have become a true believer. One of my cats lived to be over 20 years old, and my current baby is approaching 18. I love the specificity of the products!
Castlecat
31 Oct 2018
A winner wit all my cats
I serve this to multi -cat household and everyone is satisfied and extra healthy!