SHN Mini Ageing 12+ Dog (Gravy)
Complete feed for dogs - For senior small breed dogs (from 1 to 10 kg) - Over 12 years old.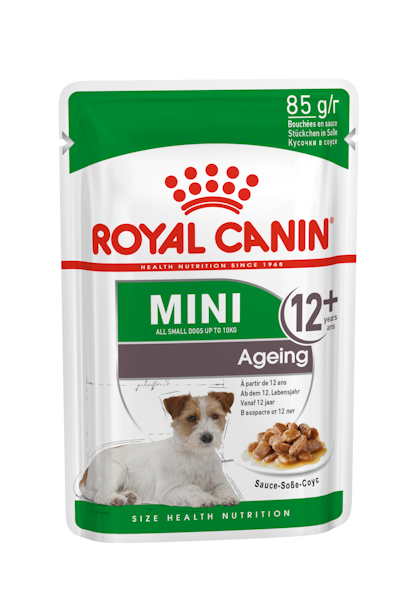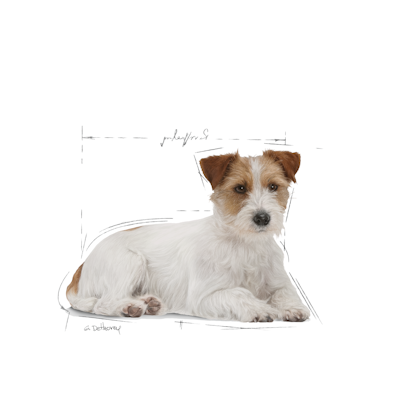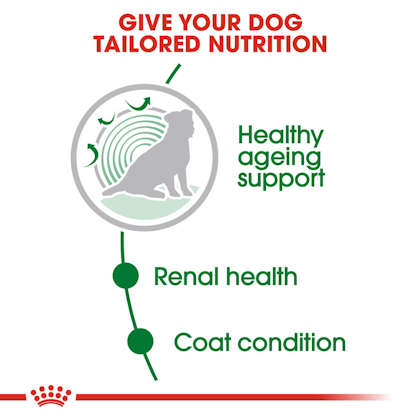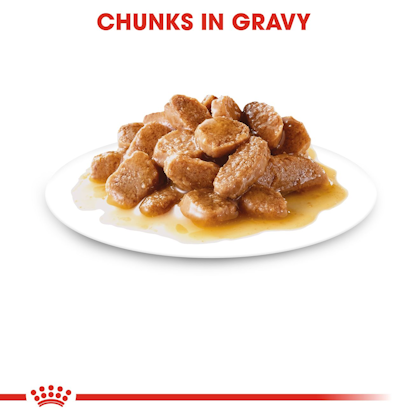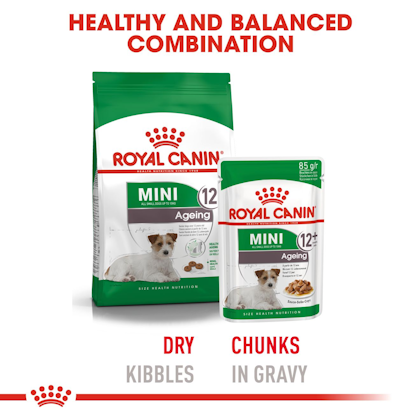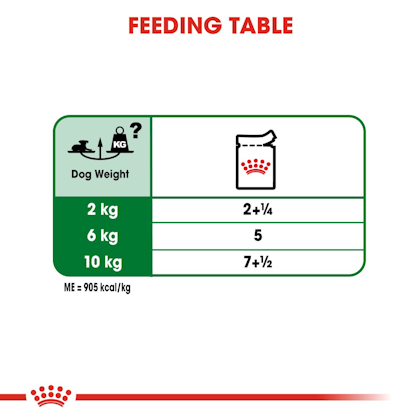 Healthy ageing support

Contains EPA, DHA and an exclusive complex of antioxidants to help neutralise free radicals.

Renal health

Adapted phosphorus content to help support a healthy renal system.

Coat condition

Contains nutrients which help support a healthy skin. Enriched with EPA-DHA.

Suitable for small dogs over 12 years of age that weigh up to 10kg, ROYAL CANIN® Mini Ageing 12+ in Gravy is specially formulated with all the nutritional needs of your mini dog in mind. ROYAL CANIN® Mini Ageing 12+ in Gravy contains an exclusive complex of antioxidants. This formula of antioxidants helps to neutralise the effects of free radicals. Thanks to a carefully adapted phosphorus level, ROYAL CANIN® Mini Ageing 12+ in Gravy also helps to support your dog's renal system. The inclusion of Omega-3 fatty acids EPA and DHA also helps to support and maintain your dog's healthy, well-nourished skin and good coat condition To cater to each dog's individual preferences, ROYAL CANIN® Mini Ageing is also available as dry food, with crunchy and tasty kibble. If you're considering mixed feeding, simply follow our feeding guidelines to ensure your dog gets an accurate amount of both wet and dry food for optimal benefit.
Working towards a sustainable future
Our belief that pets make our world better inspires and gives life to our purpose of making a better A BETTER WORLD FOR PETS ™
Discover more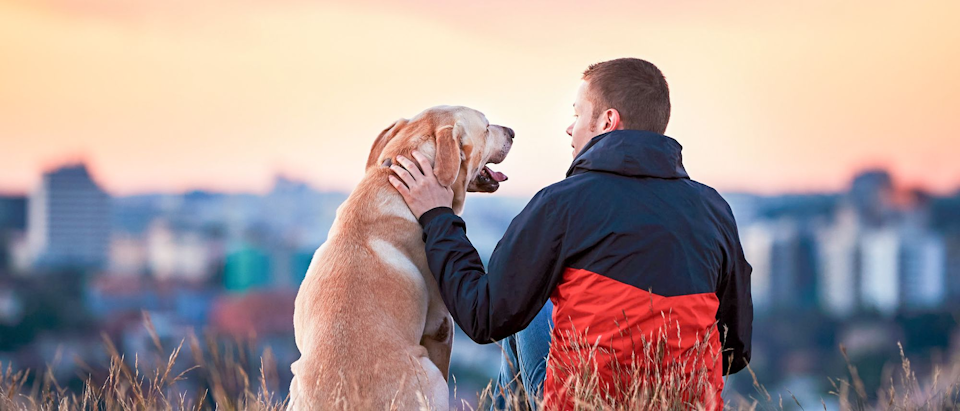 COMPOSITION: meat and animal derivatives, cereals, vegetable protein extracts, oils and fats, derivatives of vegetable origin, minerals, yeasts, vegetables.

ADDITIVES (per kg): Nutritional additives: Vitamin D3: 170 IU, Iron (3b103): 6 mg, lodine (3b202): 0.22 mg, Copper (3b405, 3b406) : 1.7 mg, Manganese (3b502, 3b503, 3b504): 1.9 mg, Zinc (3b603, 3b605, 3b606) :19 mg - Technological additives: Clinoptilolite of sedimentary origin: 2 g.

ANALYTICAL CONSTITUENTS: Protein: 8.0% - Crude fibres: 0.9% - Fat content: 5.5% - Crude ash: 1.3% - Moisture: 80.1% - Phosphorus: 0.15% - EPA/DHA:0.12%.

Feeding instruction: see table. Batch number, factory registration number and best before date: see information on packaging. To be stored in a cool, dry place.

Guaranteed analysis g/kg: Crude Protein (min) 60 - Moisture (max) 831 - Crude Fat (min) 35 - Crude Fibre (max) 19 - Crude ash (max) 14. Product registration number: XXXXXX - Act 36/1947. For Namibia: N-FF XXXX.

ANALYTICAL CONSTITUENTS: Protein: 8.0% - Crude fibres: 0.9% - Fat content: 5.5% - Crude ash: 1.3% - Moisture: 80.1% - Phosphorus: 0.15% - EPA/DHA:0.12%.

| Weight of dog | Wet food only | Wet and dry food |
| --- | --- | --- |
| 2 kg | 2+1/4 pouches | 1 pouch + 26 g |
| 4 kg | 3+3/4 pouches | 1 pouch + 59 g |
| 5 kg | 4+1/2 pouches | 1 pouch + 74 g |
| 6 kg | 5 pouches | 1 pouch + 88 g |
| 8 kg | 6+1/4 pouches | 1 pouch + 115 g |
| 10 kg | 7+1/2 pouches | 1 pouch + 140 g |
Shellybell
15 Jul 2022
My pups love it !
As my babies have aged I tried to give them what they need and they absolutely love this wet food! But I can never find it they seem to not make it anymore. Please start making it again!
Southerndiyista
22 Jun 2021
Dogs fell in love with this
My doggies are picky eaters. Not sure why they are but they are. With that being said they usually don't like different flavors or other brands but we gave this one a shot and I was surprised how much they liked it! They gobbled up that bowl of food faster than I could blink! I've continued to buy this because they are happy eating this!
Help
11 Jan 2021
Great food but not consistently available
My Yorkie is over 15 years old and this is the only food she will consistently eat. The problem is it is sold out in every PetsMart in my area and online, and none of the Vets in my area carry it. Are there other options to purchase the food?
06 Oct 2020
Finally! A food my dog will eat!
I have a 12 yr. old terrier/shitzu that quit eating dry food last year. After MONTHS of trying MANY different wet foods, I have FINALLY found Royal Canin which she likes and will eat. Her appetite is diminished due to cancer, but she eats the whole package of this. So thankful ..... Thank you Royal Canin.
junnn
22 May 2020
great for small dogs
I bought this for my dog to try something new. He loved it. He loved the tasted and it low in sodium. I do wish it was in a reused-able pouch since my dog is small he doesn't finish the whole food at once.
Beemo2012
02 Feb 2020
Good food
My dog is a senior and he has a tough time eating hard food since he has lost almost all of his teeth. This food was perfectly soft for him to eat. He absolutely loved the flavor and eat all of it up at once. Didnt leave a drop of food.
Snoopy327
24 Jan 2020
Great for even a picky eater
We gave this food to our "brother" a 15 year old Rat Terrier with Diabetes and other health issues. He's a very picky eater and he seems to like this food. We had no problem getting him to eat it. Would definitely recommend.
aduf
06 Jan 2020
My dog loves it!
So far so good! My dog has a sensitive stomach and throws up easily. He loves this food and gobbles it up and so far, not tummy issues which is a bonus in my book! He also has no teeth left, so this food is very easy for him to eat.
Royal Canin response
Great to hear that he loves this product!
AlexisC
27 Dec 2019
Great Option
My dog is super picking a d also has a very sensitive stomach. This food did the trick she not only ate it but she did not have any bad reactions. I also like that the ingredient list is easy to read so I know exactly what she's eating
AmyR82
26 Dec 2019
Our baby loves this food.
Our 12 year old yorkie has issues eating. Even the wet food but she can eat all of it.!!! We are so happy to have found something she can eat on her food that gives her what she needs and makes it easier to be able to eat. Thank you!