Skin Support
Complete dietetic feed for adult dogs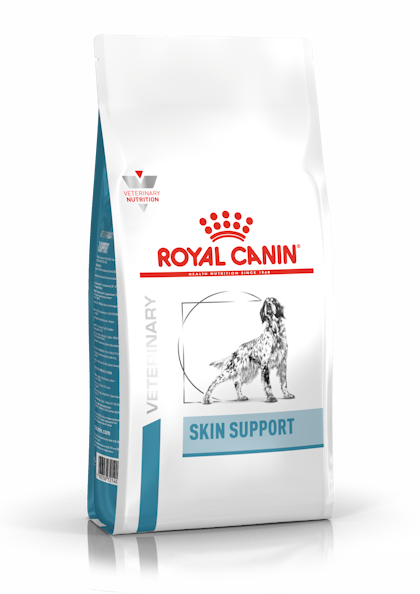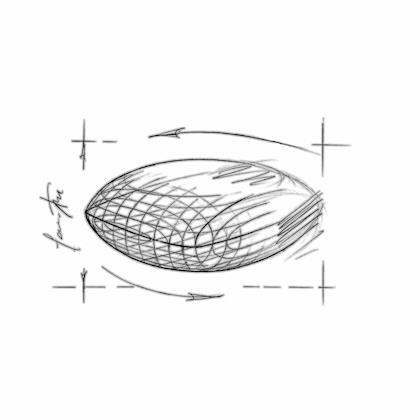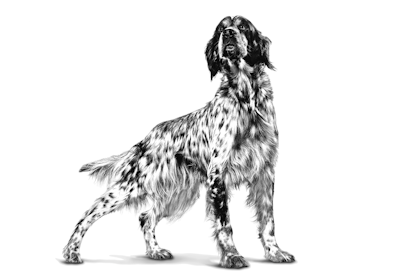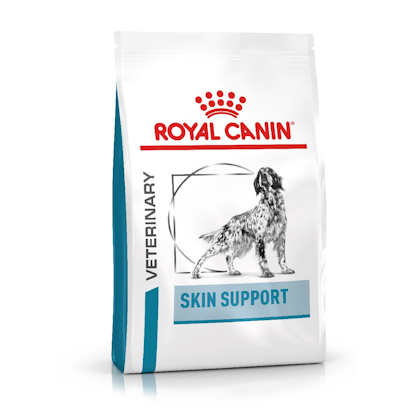 Skin support

A complex of nutrients to help support the skin's natural defences and support healing.

EPA/DHA

Fatty acids to help maintain a healthy digestive system and a healthy skin.

Skin barrier

Formulated to support the skin's natural protective barrier for optimal skin health

Antioxidant complex

A synergistic complex of antioxidants to help neutralise free radicals.
Working towards a sustainable future
Our belief that pets make our world better inspires and gives life to our purpose of making a better A BETTER WORLD FOR PETS ™
Discover more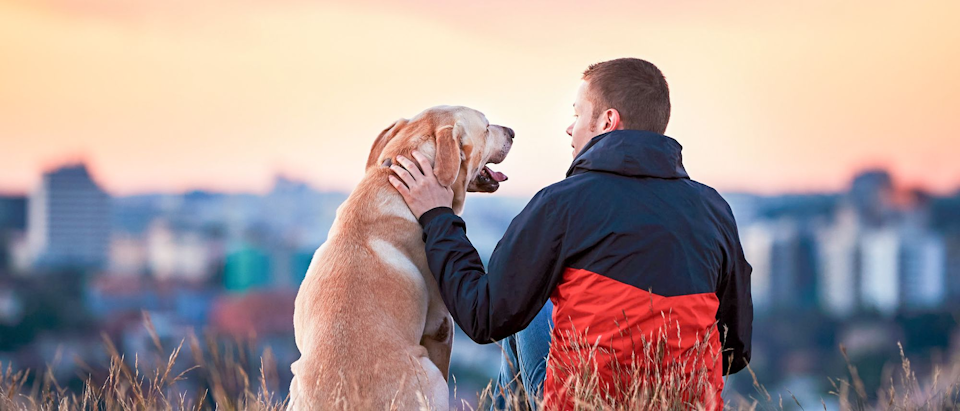 COMPOSITION: Rice, dehydrated poultry protein, hydrolysed animal proteins, animal fats, vegetable fibres, fish oil, minerals, beet pulp, soya oil, aloe vera extract (0.06%), borage oil, marigold extract (source of lutein).

ADDITIVES (per kg): Vitamin A: 29500 IU, Vitamin D3: 800 IU, Vitamin C: 280 mg, E1 (Iron): 39 mg, E2 (Iodine): 3.9 mg, E4 (Copper): 12 mg, E5 (Manganese): 51 mg, E6 (Zinc): 129 mg, E8 (Selenium): 0.08 mg - Curcumine extract: 4.4 g - Technological additives: Clinoptilolite of sedimentary origin: 10 g - Preservatives - Antioxidants.

ANALYTICAL CONSTITUANTS: Protein: 23.0% - Fat content: 15.0% - Crude ash: 8.1% - Crude fibres: 3.4%. Per kg: Essential fatty acid (Linoleic Acid): 30.4 g - EPA/DHA: 6.0 g - Omega 3: 12.0 g - Omega 6: 33.5 g - Taurine: 1.8 g.

ANALYTICAL CONSTITUANTS: Protein: 23.0% - Fat content: 15.0% - Crude ash: 8.1% - Crude fibres: 3.4%. Per kg: Essential fatty acid (Linoleic Acid): 30.4 g - EPA/DHA: 6.0 g - Omega 3: 12.0 g - Omega 6: 33.5 g - Taurine: 1.8 g.

| Dog weight (kg) | Thin | Normal | Overweight |
| --- | --- | --- | --- |
| 5 kg | 114 g | 101 g | 87 g |
| 10 kg | 192 g | 169 g | 146 g |
| 20 kg | 323 g | 284 g | 246 g |
| 30 kg | 438 g | 385 g | 333 g |
| 40 kg | 543 g | 478 g | 413 g |
JessButler
03 Jun 2020
Feed this to all 3 of my dogs!!
I've been feeding Skin Support to my 3 dogs for over 3 years (minus a 6 month break). During that 6 months my dogs all developed skin and ear issues. Had to treat with Apoquel and an otipack. My yellow lab and boxer both developed skin/ear issues at around year old. My local RC rep gave me a bag of Skin Support to try...wow! What a difference it made in such a short time. I recommend it daily to my clients (don't tell anyone). Honestly worth every penny I spend!! If you figure a month supply of allergy medication and then add in the ear infection costs for 3 dogs. Thanks Jesse for recommending it and the pack thanks ya too.
Royal Canin response
Great feedback, thank you for sharing!!
06 Dec 2019
This food has changed Murphy's life for the better
Murphy, our 15 year old rescue, has suffered from skin problems his whole life. We've tried anti-biotics, anti-fungals, acyclovir....the list goes on and on. But several months ago our vets office suggested a new dry food for dogs with skin problems and it has changed my boy's life. It's made by Royal Canin. Murf's skin is clear, his coat is full and he doesn't itch. Just wanted to share this with Westie friends because so many Westies suffer from the itchies.
Katybug
30 Oct 2019
Skin allergies
I bought this when my dog seemed to have skin issues with where we moved to. He loves it and his itching has subsided.
Carolyn310
29 Oct 2019
Helps my dog
My dog Rudy has very sensitive skin. After I found this food, it has made all the difference in the world for him. Not scratching anymore. Thank you Royal Canin
Frankie135
23 Oct 2019
Great for skin!
I've had my dog with environmental allergies on this diet and it seems to be working well.only downside is the price
Dee27
22 Oct 2019
Great Food
I really see a difference in my dog's coat and skin!
Melonball55
22 Oct 2019
I love the skin support food.
I put my goldendoodle on skin support food about 6-8 months ago and it has made a drastic improvement in his skin. He no longer has red inflamed ears and he is not itching all the time. I was able to take him off of the supplements he was on. We are so happy with this food.
MagnumMolly
22 Oct 2019
I think it does help with my dogs skin allergies
It took about two month for my dogs really dry skin that fall out to slow down but it is getting better
Treacy
22 Oct 2019
Love this product
Pets skin healed very well, no new sores or scratching
Ellasn
22 Oct 2019
Best thing I've ever used for my dog's allergies!!
I have a seven year old Havanese. She has struggled with bad allergies and has been chewing her paws constantly since the First day I brought her home. I've tried just about every over the counter supplement as well as medications and allergy injections from her vet. Nothing seemed to help. My vet one day recommended that I try skin support by Royal Canin and I thought why not. A few months later and wow, what a huge improvement! She barley ever chews her paws any more and she seems to be way more comfortable. I will never take her off of this food. It has been life changing for her. I am beyond happy with this food and I recommend it to anyone that has a dog that struggles with bad skin issues.