SKIN & COAT
Complete dietetic feed for adult cats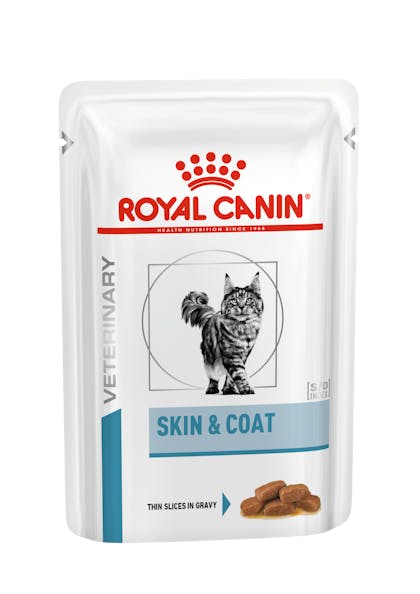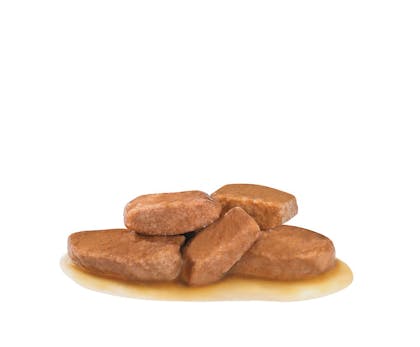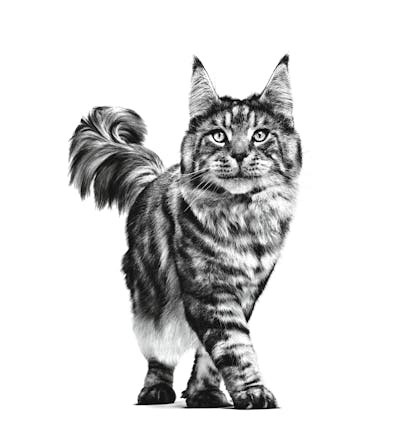 5A. SKIN BARRIER

Formulated to support the skin's natural protective barrier for optimal health.

5B. SKIN & COAT

Contains specific key nutrients, including EPA and DHA, to help support healthy skin and a shiny coat in cats with sensitive skin.

5C. ANTIOXIDANT COMPLEX

A synergistic complex of antioxidants to help neutralise free radicals.
Working towards a sustainable future
Our belief that pets make our world better inspires and gives life to our purpose of making a better A BETTER WORLD FOR PETS ™
Discover more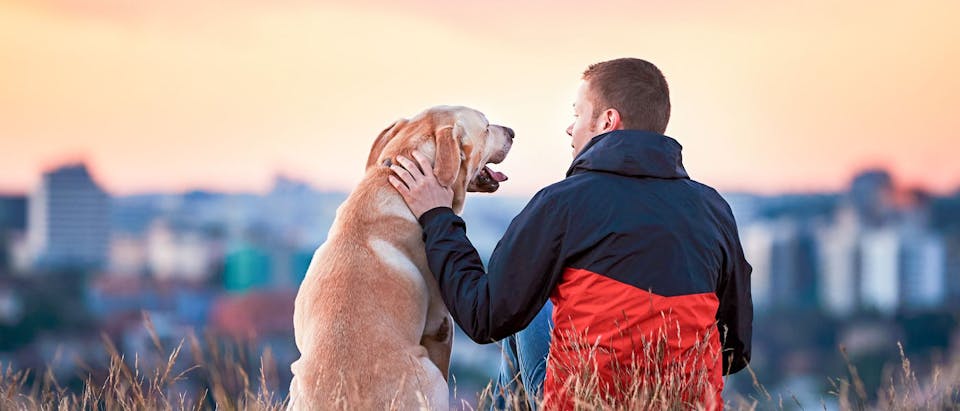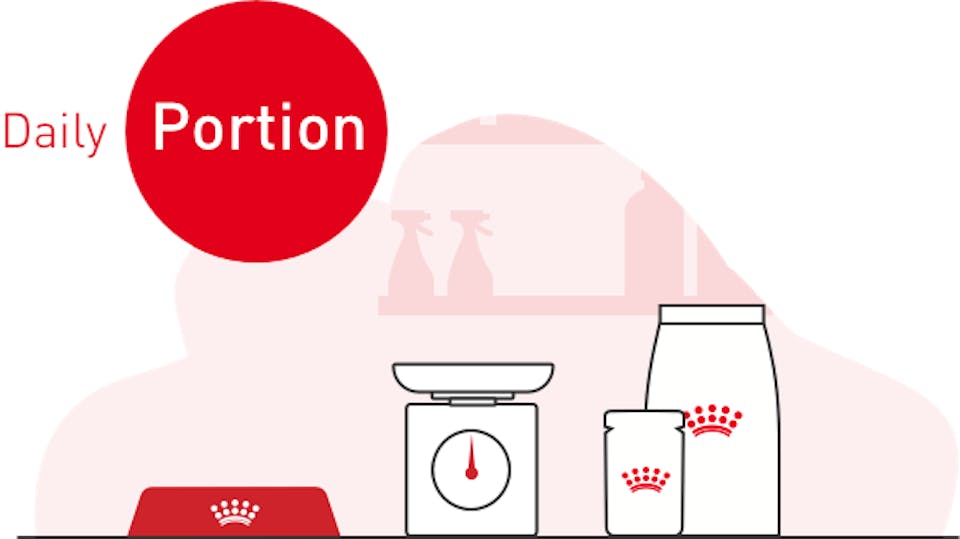 Discover our tool that calculates the daily portion for your pet. Fill in your pet's information and you will get their daily feeding recommendation. In case of weight issues, do not hesitate to consult your vet to adapt this portion. Note that this feeding recommendation is more precise than the feeding table, therefore the values may slightly differ.
Calculate
COMPOSITION: meat and animal derivatives, cereals, fish and fish derivatives, oils and fats, derivatives of vegetable origin, vegetable protein extracts, minerals, various sugars.

ADDITIVES (per kg): Nutritional additives: Vitamin D3: 310 IU, E1 (Iron): 9 mg, E2 (Iodine): 0.4 mg, E4 (Copper): 3.2 mg, E5 (Manganese): 2.9 mg, E6 (Zinc): 29 mg - Technological additives: Clinoptilolite of sedimentary origin: 0.2 g.

ANALYTICAL CONSTITUANTS: Protein: 9.8% - Fat content: 4.3% - Crude ash: 1.7% - Crude fibres: 1.3% - Moisture: 78.3% - Essential fatty acids (Linoleic acid - Arachidonic acid): 1.35% - EPA and DHA: 0.11%.

FOR RSA: Guaranteed analysis g/kg: Crude protein (min) 78 - Moisture (max) 813 - Crude fat (min) 23 - Crude fibre (max) 23 - Crude ash (max) 19. Product registration number: XXXXXX - Act 36/1947. For Namibia: N-FF XXXX.

COMPOSITION: meat and animal derivatives, cereals, fish and fish derivatives, oils and fats, derivatives of vegetable origin, vegetable protein extracts, minerals, various sugars.

ADDITIVES (per kg): Nutritional additives: Vitamin D3: 310 IU, E1 (Iron): 9 mg, E2 (Iodine): 0.4 mg, E4 (Copper): 3.2 mg, E5 (Manganese): 2.9 mg, E6 (Zinc): 29 mg - Technological additives: Clinoptilolite of sedimentary origin: 0.2 g.

ANALYTICAL CONSTITUANTS: Protein: 9.8% - Fat content: 4.3% - Crude ash: 1.7% - Crude fibres: 1.3% - Moisture: 78.3% - Essential fatty acids (Linoleic acid - Arachidonic acid): 1.35% - EPA and DHA: 0.11%.

FOR RSA: Guaranteed analysis g/kg: Crude protein (min) 78 - Moisture (max) 813 - Crude fat (min) 23 - Crude fibre (max) 23 - Crude ash (max) 19. Product registration number: XXXXXX - Act 36/1947. For Namibia: N-FF XXXX.

| Cat weight (kg) | Thin | | Normal | | Overweight | |
| --- | --- | --- | --- | --- | --- | --- |
| - | Gram | Cup | Gram | Cup | Gram | Cup |
| 2 | 155 | 2 | 130 | 1 + 1/2 | 105 | 1 |
| 2,5 | 180 | 2 | 150 | 2 | 120 | 1 + 1/2 |
| 3 | 205 | 2 + 1/2 | 170 | 2 | 135 | 1 + 1/2 |
| 3,5 | 230 | 2 + 1/2 | 190 | 2 | 155 | 2 |
| 4 | 255 | 3 | 210  | 2 + 1/2 | 170 | 2 |
| 4,5 | 275 | 3 | 230 | 2 + 1/2 | 185 | 2 |
| 5 | 295 | 3 + 1/2 | 245 | 3 | 200 | 2 + 1/2 |
| 5,5 | 315 | 3 + 1/2 | 265 | 3 | 210 | 2 + 1/2 |
| 6 | 335  | 4  | 280  | 3 + 1/2 | 225 | 2 + 1/2 |
| 6,5 | 355 | 4 | 300  | 3 + 1/2 | 240 | 3 |
| 7 | 375 | 4 + 1/2 | 315 | 3 + 1/2 | 250 | 3 |
| 7,5 | 395 | 4 + 1/2 | 330 | 4 | 265 | 3 |
| 8 | 415 | 5 | 345 | 4 | 275 | 3 |
| 8,5 | 430 | 5 | 360 | 4 | 290 | 3 + 1/2 |
| 9 | 450 | 5 + 1/2 | 375 | 4 + 1/2 | 300 | 3 + 1/2 |
| 9,5 | 470 | 5 + 1/2 | 390 | 4 + 1/2 | 310 | 3 + 1/2 |
| 10 | 485 | 5 + 1/2 | 405 | 5 | 325 | 4 |