Discover our Puppy Growth Program
Puppies area bundle of fun but even though they seem boisterous and playful, they are at a delicate stage in their life. They're discovering a lot, learning about the world and their little bodies are experiencing big changes as their bones harden and their brain develop rapidly. They start their life beingcompletely dependent on mum but within a year, they'll develop into confident, independent young dogs. That's why they need specific support to grow up to be healthy.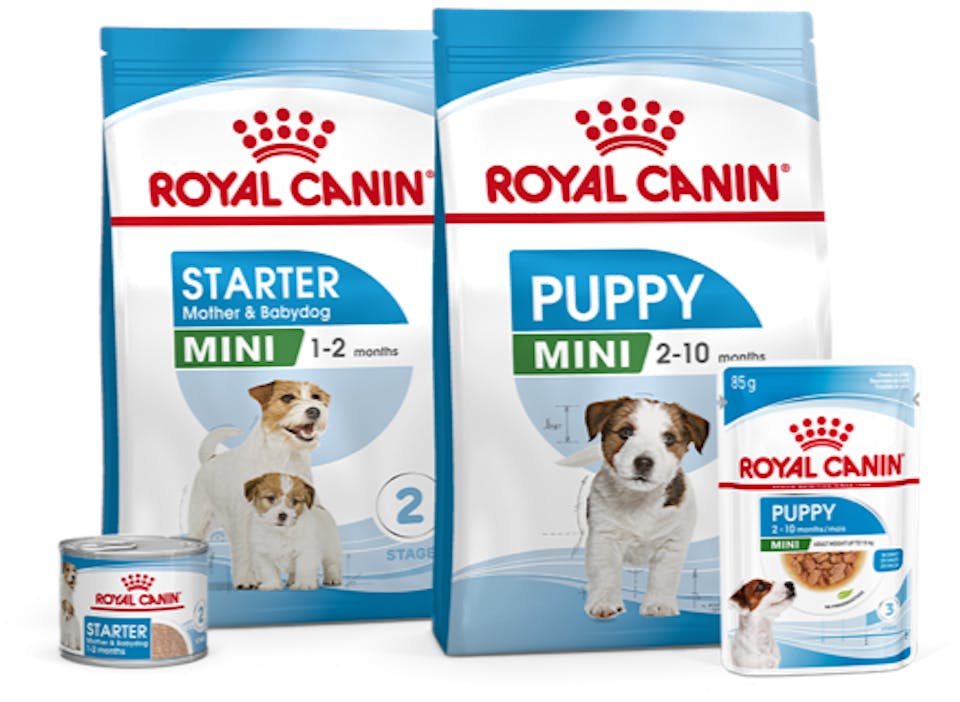 ROYAL CANIN® Puppy Growth Program: meeting their needs at every stage of growth
What puppies eat has a big impact on how they grow and how healthy they are. They have complex nutritional requirements, a delicate digestive system, an immature immune system and their brain is developing mode. They need a food which provides them with all the energy and nutrients they require to sustain healthy growth. That's why we have created ROYAL CANIN® Puppy Growth Program, a 4-stage feeding solution containing all the nutrients a puppy needs so your puppy always gets the right food at the right time. Let's have a look!
Discover the range
From birth to 3 weeks
Neonate Phase
You might not think there's much happening at this point because your puppy will spend most of the time sleeping. But behind those snoozing eyes, their development is racing ahead. By the time they're a couple of weeks old, your puppy will already be starting to walk, taking tentative steps to explore their new world. And as they start to interact, their protection from the maternal immunity decreases progressively.
If they can't have their mother's milk, that's where ROYAL CANIN® BabyDog instant milk can help. It's formulated to have a similar lactose content as their mother's milk with extra proteins to help them develop the antibodies they need. And because they still have delicate digestion, it doesn't include irritants such as starch which can upset their system.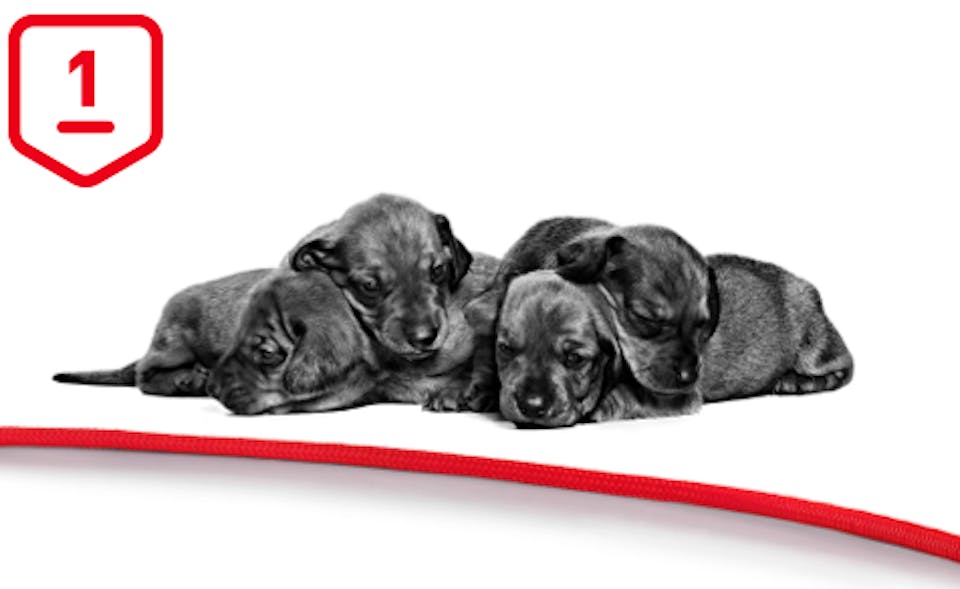 Nutrition for the Neonate Phase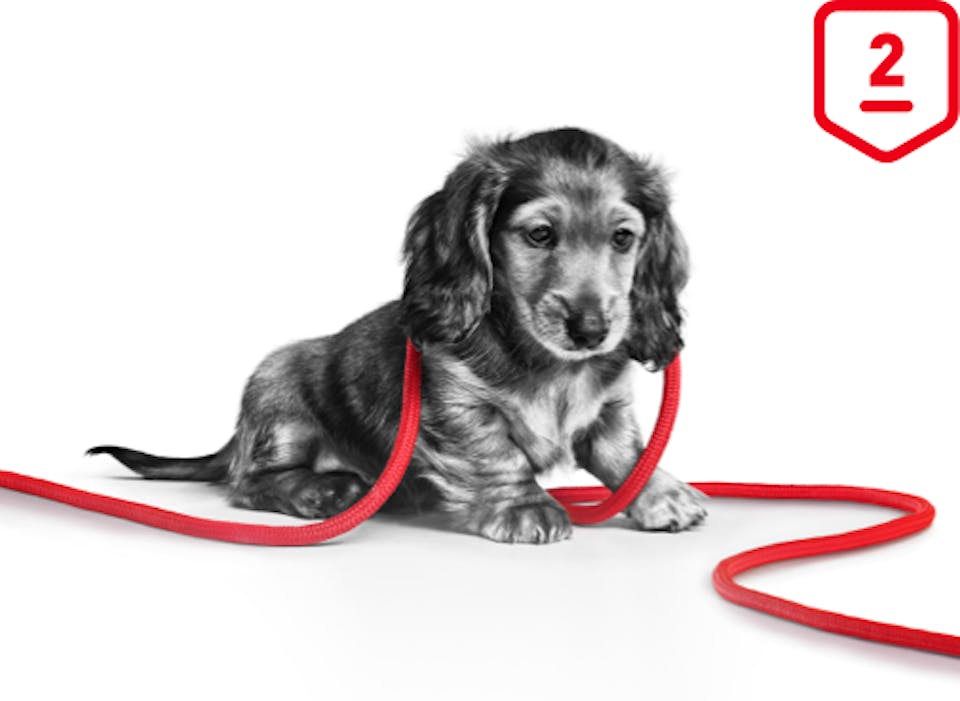 From 4.5 to 6 months
Juvenile Phase
As they continue growing in confidence, your puppy's diet stays the same and it's the calcium and phosphorus present in the ROYAL CANIN® Puppy that helps turn each bite into an opportunity to strengthen their bones and teeth. Getting the right nutritional support at this stage is crucial as your fragile puppy is building bones that within a year will be four times stronger than concrete. Impressive isn't it!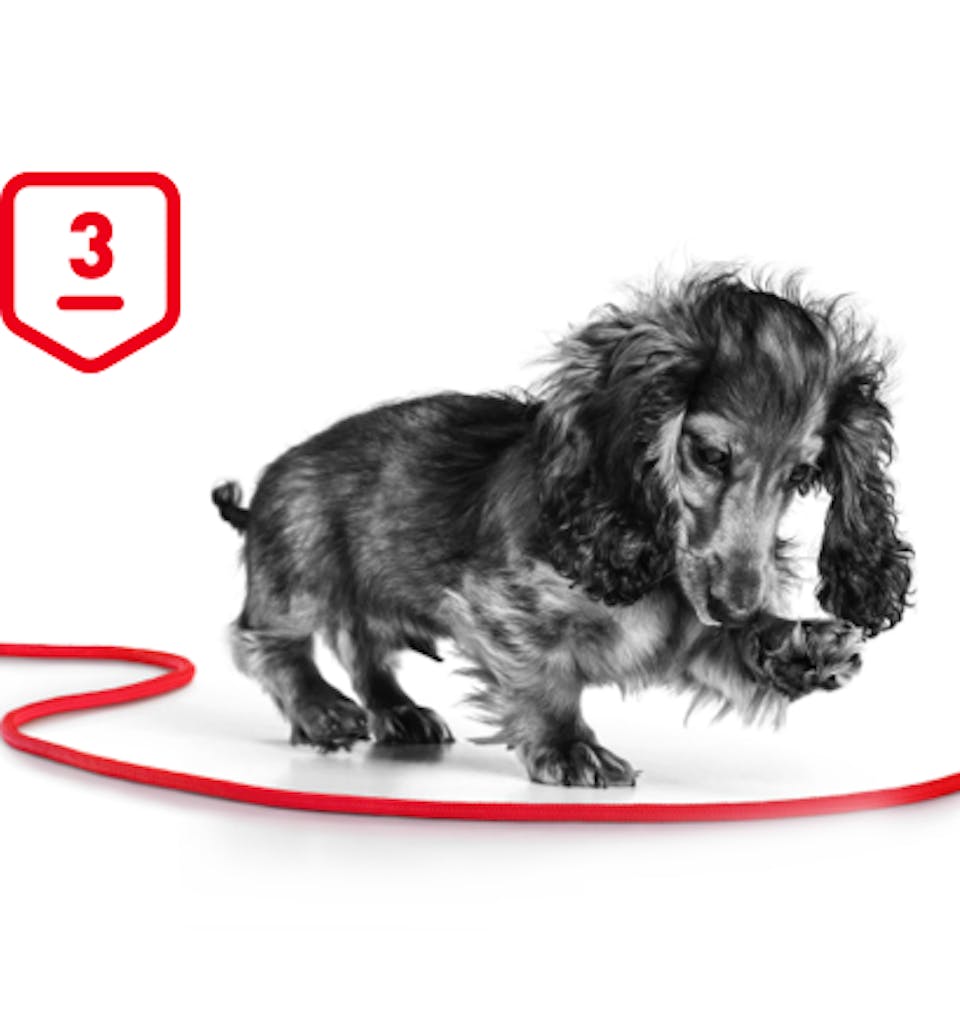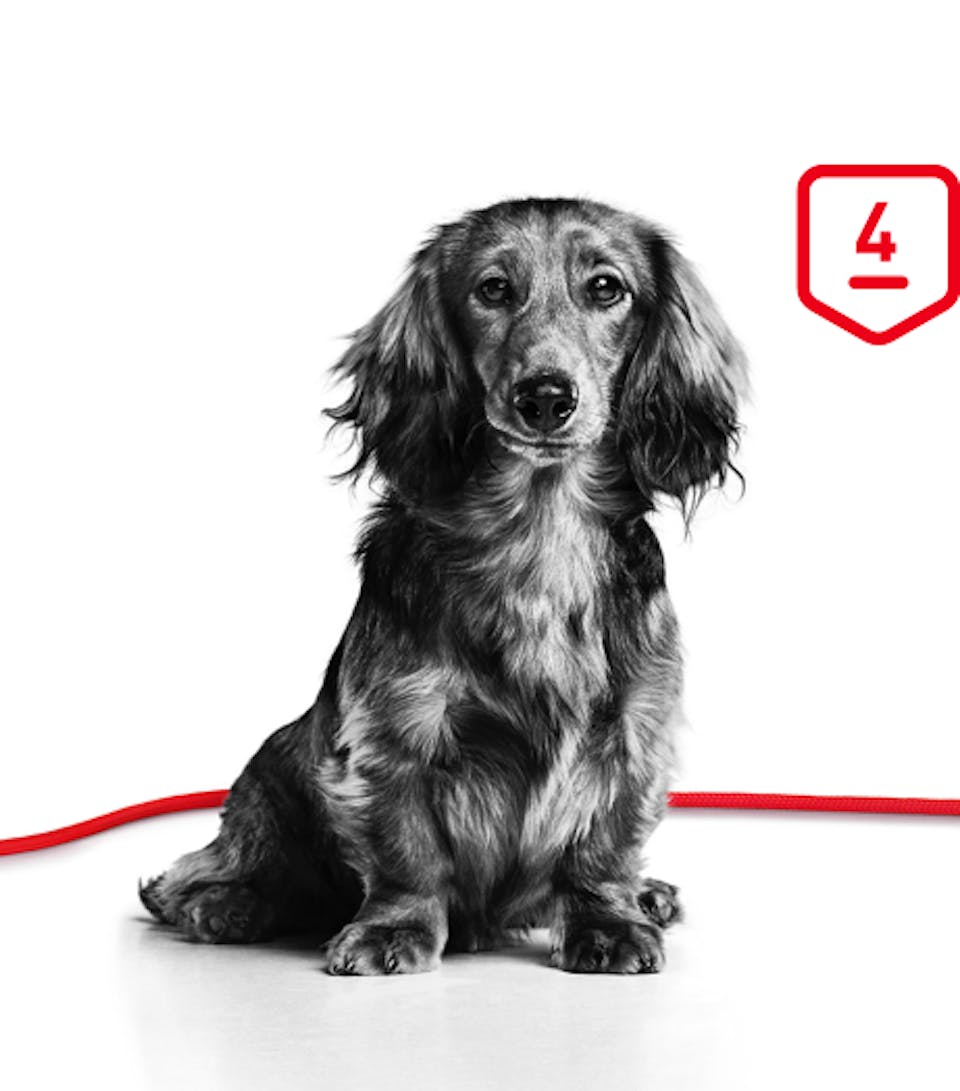 From 6 months to adulthood
Adolescent Phase
By Stage 4, your puppy is well on their way to adulthood, capable of great things, but they're still a puppy. Even if they're a big puppy, they're not big enough to eat like a grown-up. They still have puppy needs and it's important to stick to their ROYAL CANIN® Puppy diet until they reach adulthood, which varies depending on the breed or size and can take up to 2 years in giant breed dogs!
Developed by vets
The new formula was designed by veterinarians in our Research & Development centres
Breeder tested
Dozens of breeders gave us feedback, to help ensure excellent nutritional benefits
Puppy approved
884 puppies worldwide tasted and approved our new formulas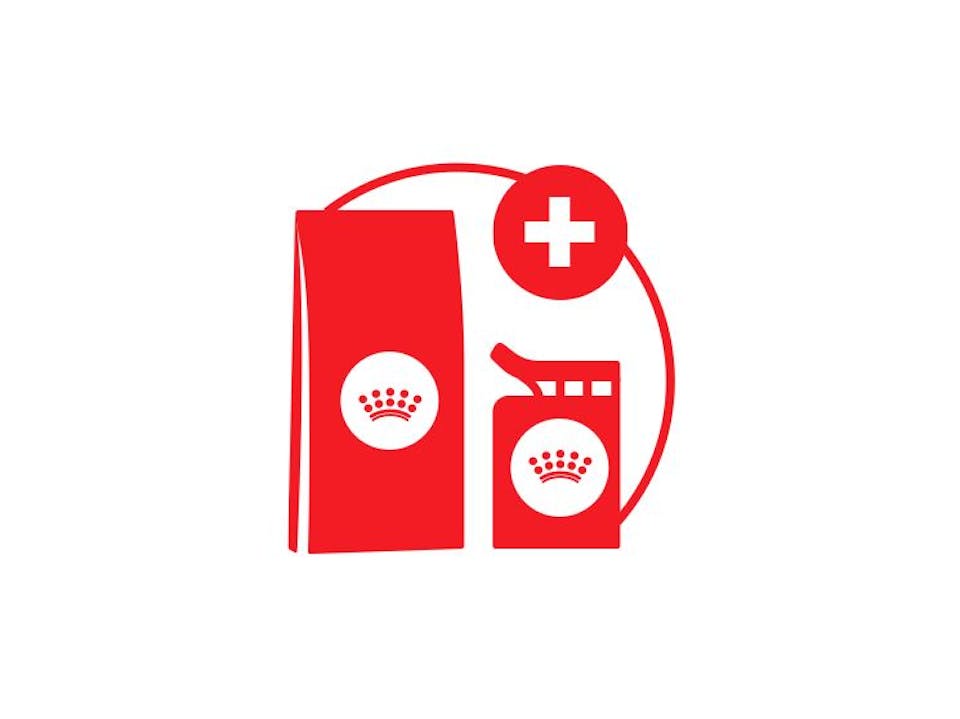 The additional benefits of mixed feeding
As your puppy grows, their smell and taste are also developing. By offering them a variety of sensorial experiences you can make their feeding time even more stimulating. Each type of food, dry and wet, comes with their own set of benefits and by combining them, you're increasing the benefits for your pet's health.
Join the Royal Canin Club
We are here to guide you at every step of your pet's health, every day and for life.
A range packed with responsibility
It's not only our food that we have carefully thought through. We're leading the way towards sustainability with our new range of packaging. Discover how we're working to help ensure that our packaging does not go to waste and learn about our commitment to become certified as carbon neutral by 2025.