Skin and coat care for dogs
This smart nutritional formula feeds your dog's skin and coat from the inside, so your dog will look better, but more importantly, feel great too.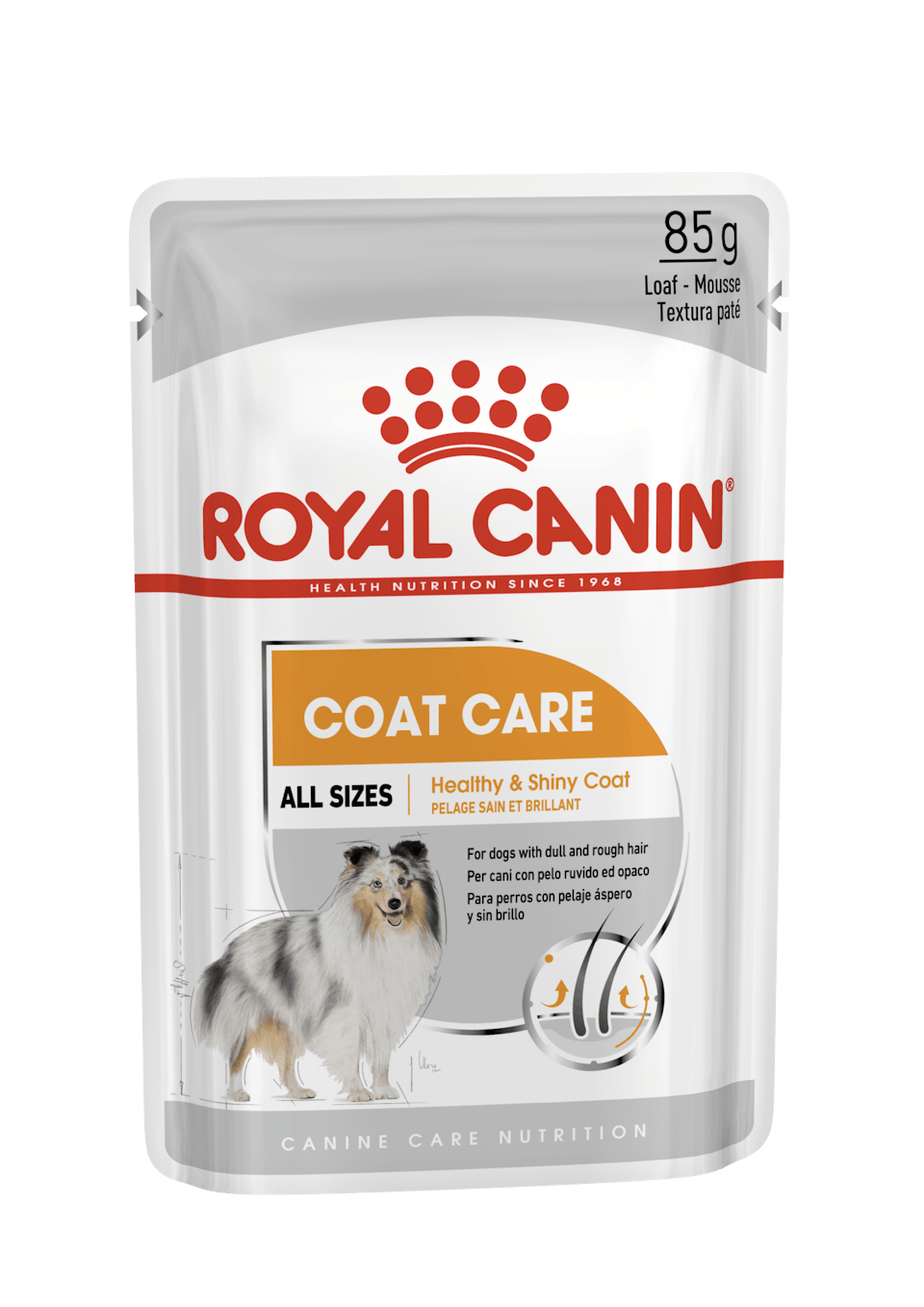 Has your dog's coat lost its sheen?
Although every dog is beautiful, a good sign of a dog's well-being is his coat's condition. A rich and silky coat is a sign of effective nourishment. Some dogs may over time lose their shiny, fluffy coats. This boils down mostly to nutrition. Dogs need nutrients that...
Royal Canin's Coat Care gives your dog shinier hair in 28 Days
… nourish their hair. Royal Canin's Coat Care is enriched with essential fatty acids. Omega 3 &6 and other specific amino acids promote the growth of shiny coat. But that's just a part of his grooming routine, want to know what else you can do?
You can do more to help your dog
Before bathing your dog, brush its hair thoroughly to remove as many loose strands as you can. Only use shampoo made for dogs to avoid any side effects. Avoid their eyes while shampooing, else he'll resist baths and baths are needed to maintain its coat. That should take care of the routine skin issues. However...
Does the problem still persist?
If you still notice any scaling, hair loss, or red marks, it's a time to set-up an appointment with your vet. These symptoms may be pointing at a more serious skin condition. Yet, with your attention and care, your dog will get his sheen back.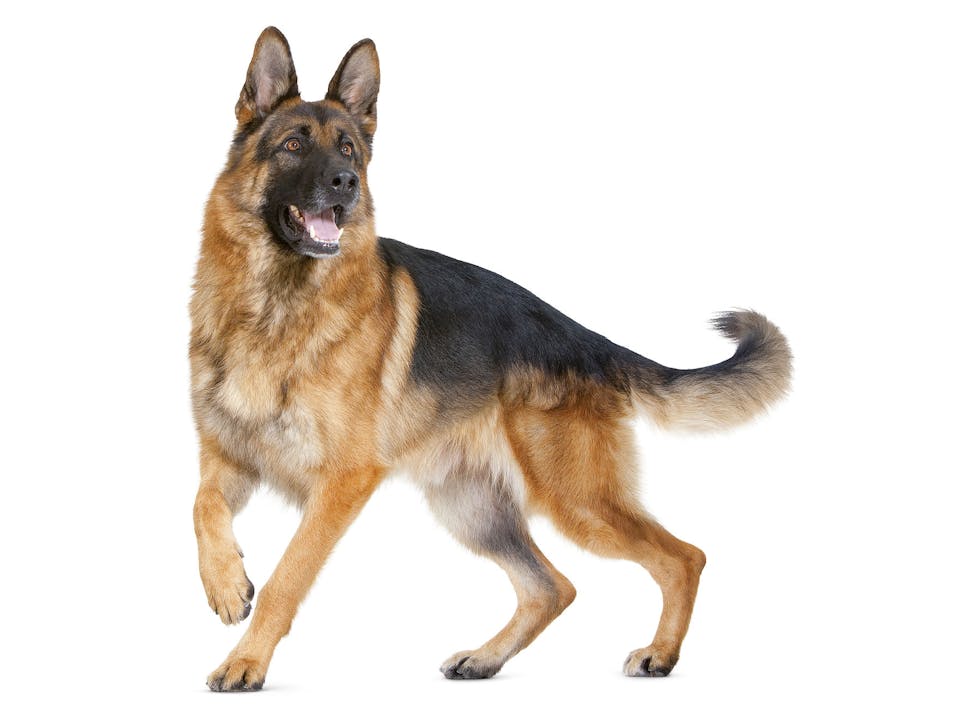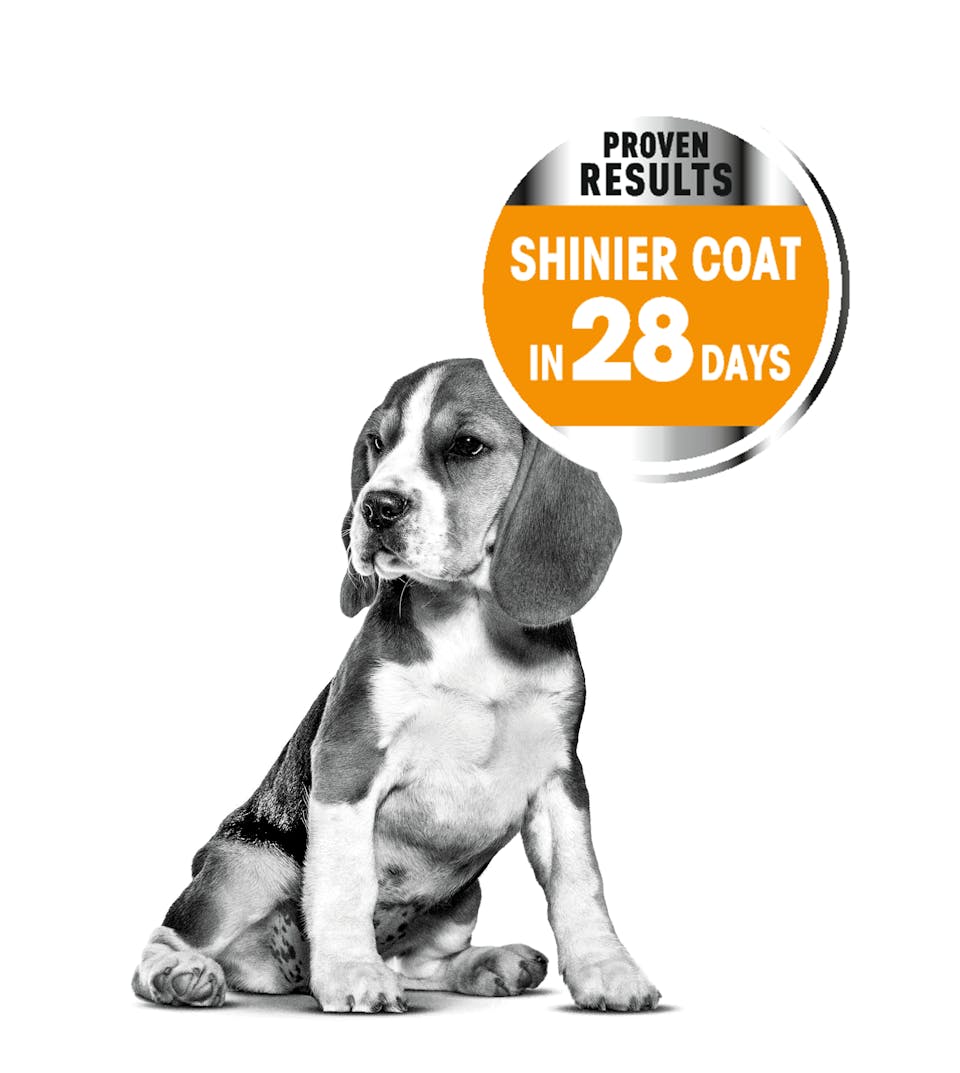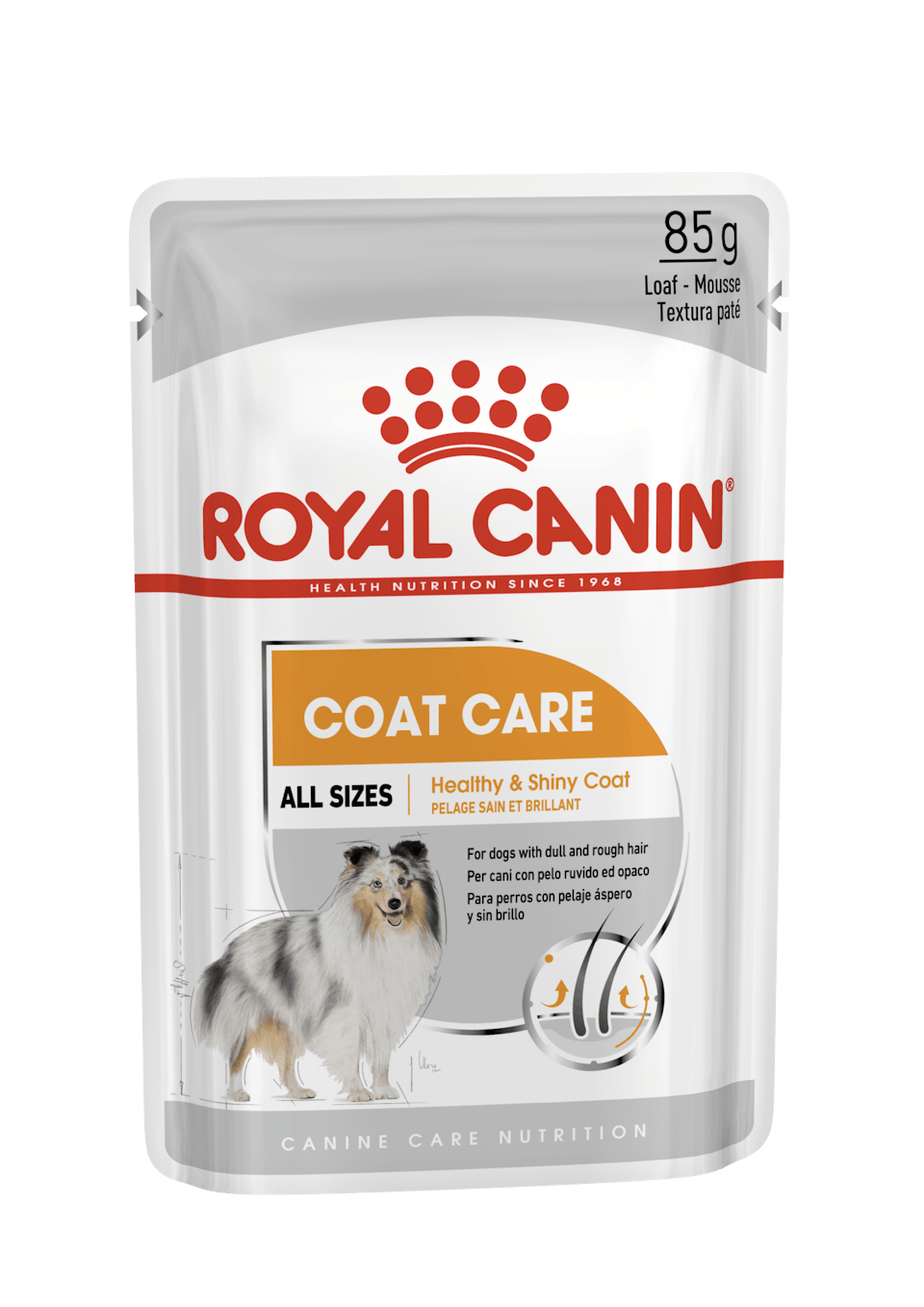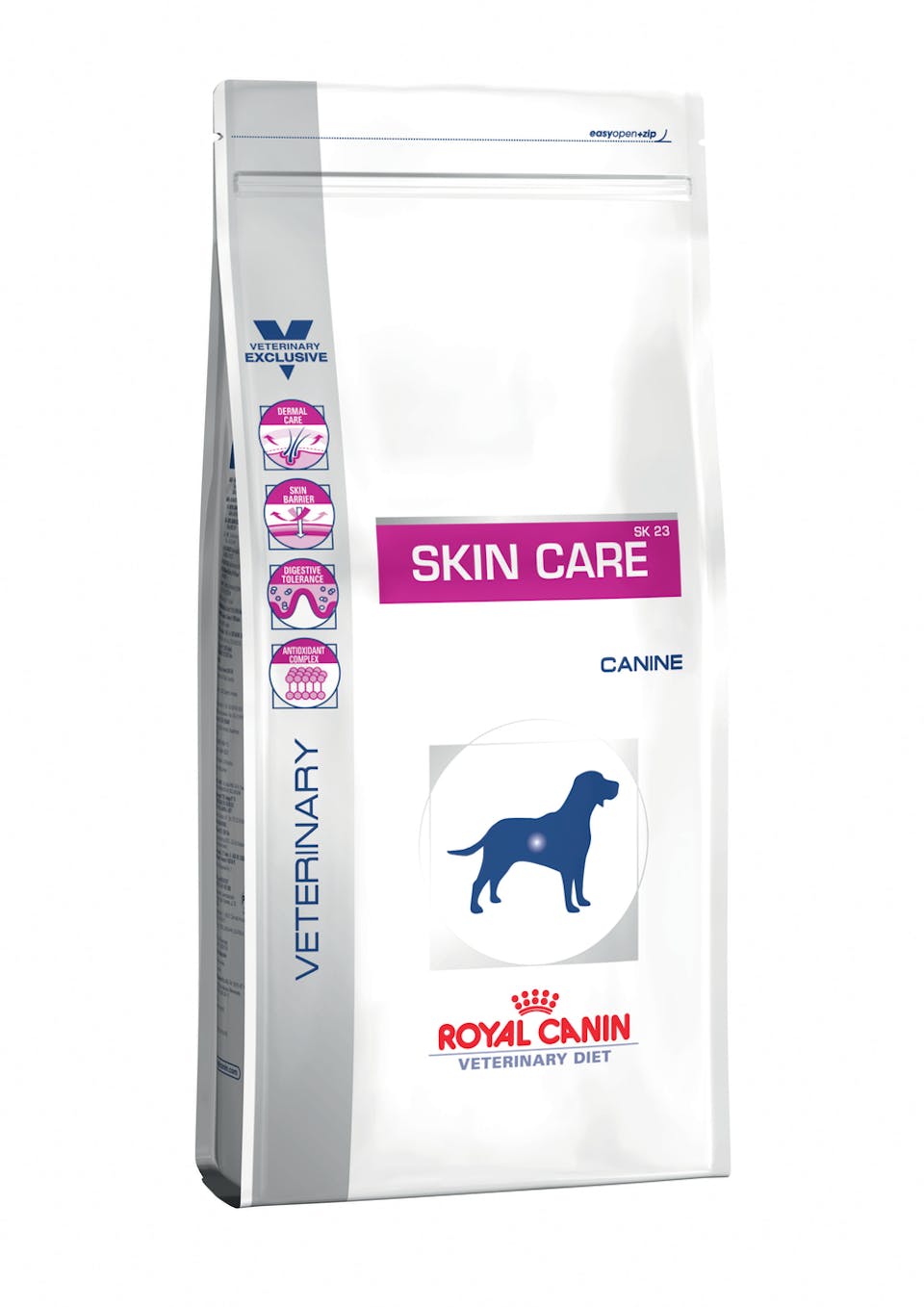 The nutrition of skin and coat care
This formula is crafted to support your dog's overall health as well as their coat. It's enriched with the essential fatty acids Omega 3 and 6 amino acids, which nourish both the skin and the coat. The kibble formula is also high in GLA-rich borage oil, which gives extra nourishment to the skin and hair. While tyrosine & phenylalanine are melanin precursors that work to intensify the colour of your dog's coat
Our Coat Care Wet Range
Our wet food range is nutritionally complete and a perfect complement to our dry kibbles. By mixing wet and
dry you add variety and texture to their diet.
Coat care tips
A few hints and tips to help keep your dog's coat in good health.
Brushing
Brushing your dog removes skin-irritating dust and dirt from their coat and helps them moult smoothly. Long-haired dogs usually need brushing every day, and it's especially important to remove dead hairs and detangle their coat. If your dog has a short coat, occasional brushing is probably enough.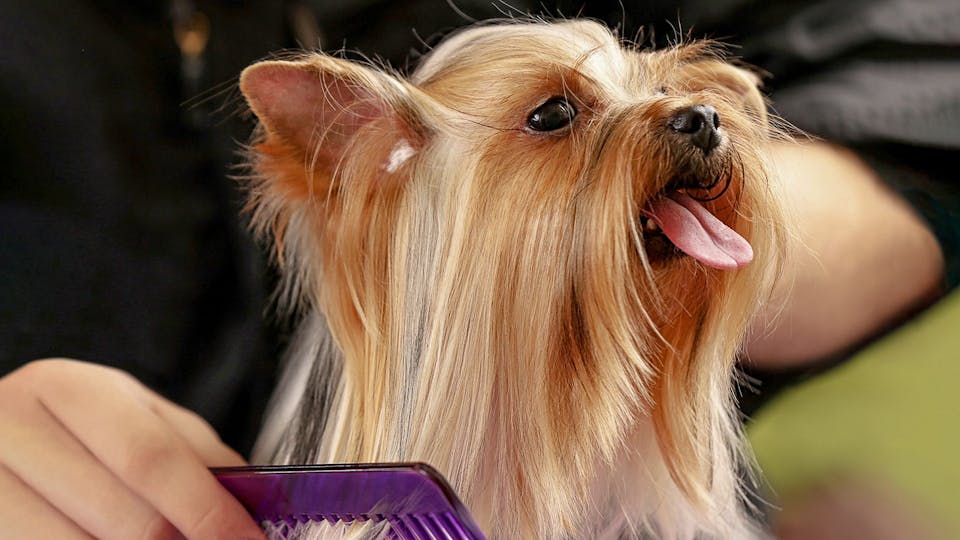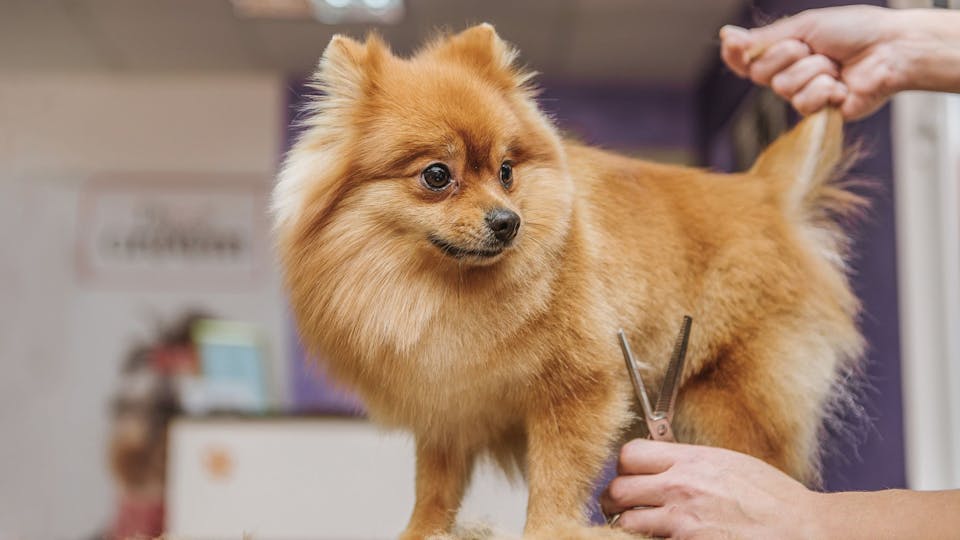 Grooming
Different types of dogs have different types of coats. Therefore it's important that you use grooming products and shampoo suitable for your dog's coat type. Your vet or groomer will be able to offer advice.
Dermatology
If your dog's having issues with their coat, it's important to check your dog's skin. Excessive scaling, dryness, red marks, redness around scratches, and of course parasites are your cue to call the vet.