Irresistible dog food for fussy eaters
Satisfy your dog's fussy appetite with delicious-tasting, complete nutrition he'll actually eat.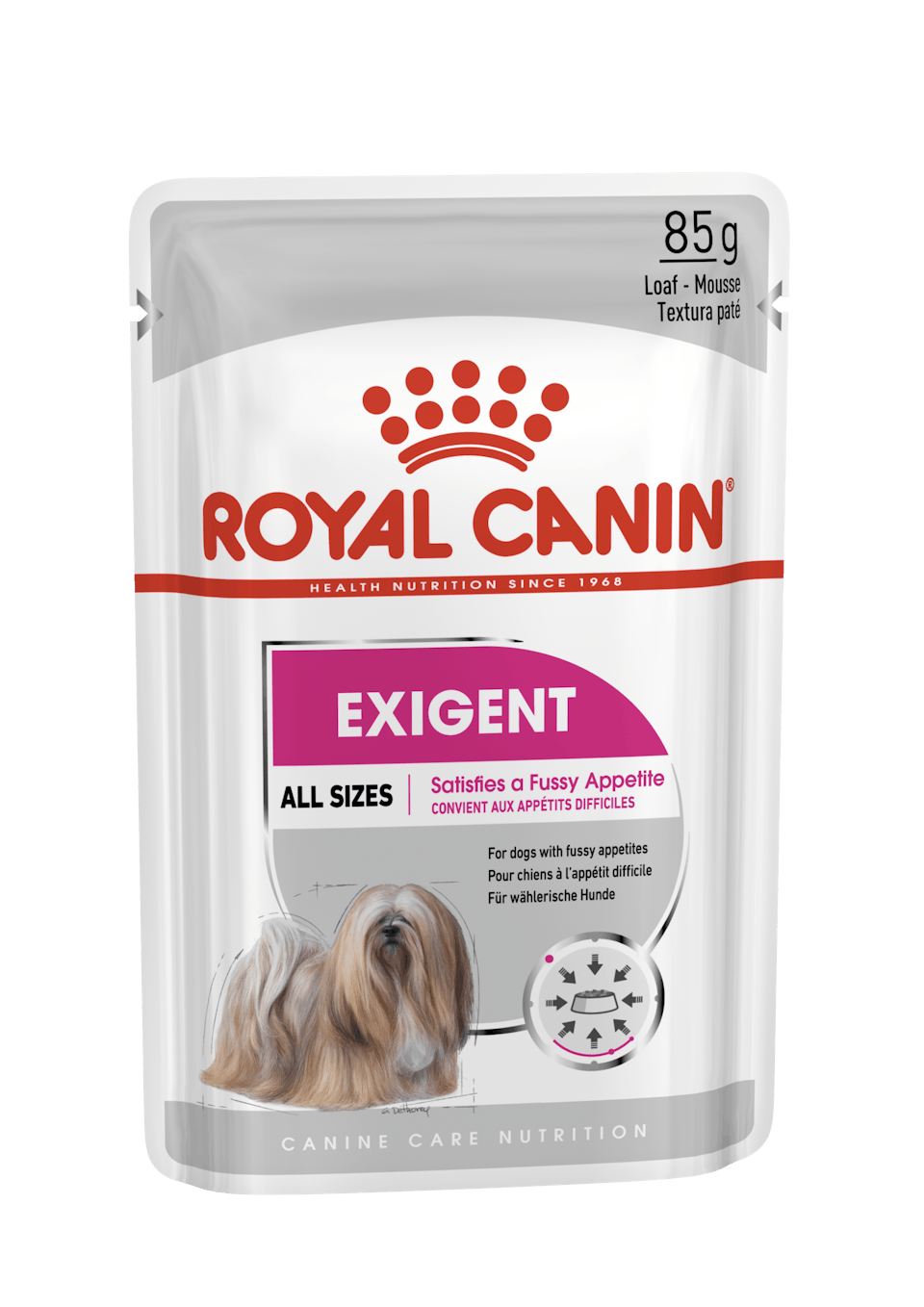 Is your dog fussy about food?
You may wonder that when most dogs eat just about anything, why is your dog refusing most food. Large dogs usually need a lot of nutrition but smaller dogs tend to be picky with their food because of size and texture. Your dog needs food that...
Royal Canin's Exigent is preferred by 99% of the dogs
… makes eating playful. Royal Canin's Exigent makes your dog enjoy food. Its pillow shaped kibbles with a crunchy flavored texture makes eating a delight. It's not just delicious it is also wholesome. It covers all the basic nutrients your dog needs. There's more to the story though.
You can do more to help your dog
Dogs with picky appetites suffer more because of their pet parents' bad feeding habits. You can make your dog's life easier by avoiding this mistake. Avoid overfeeding him with snacks. That makes them uninterested in the usual food. If you still find your dog not eating food...
Does the problem still persist?
… or experiencing excessive weight loss, this may point at an underlying issue. Call your vet immediately and set-up a meeting. Their diagnosis will specifically figure out your dog's problems and his solutions. With adequate care, your dog will look forward to every meal.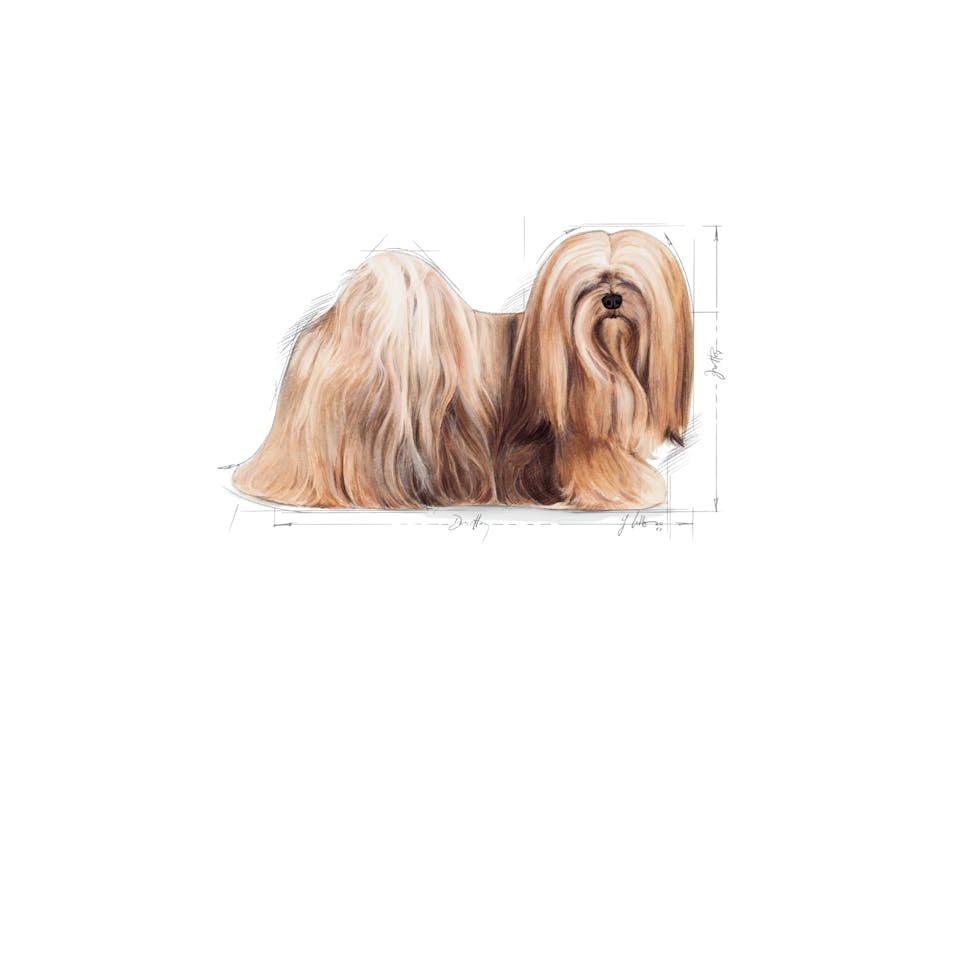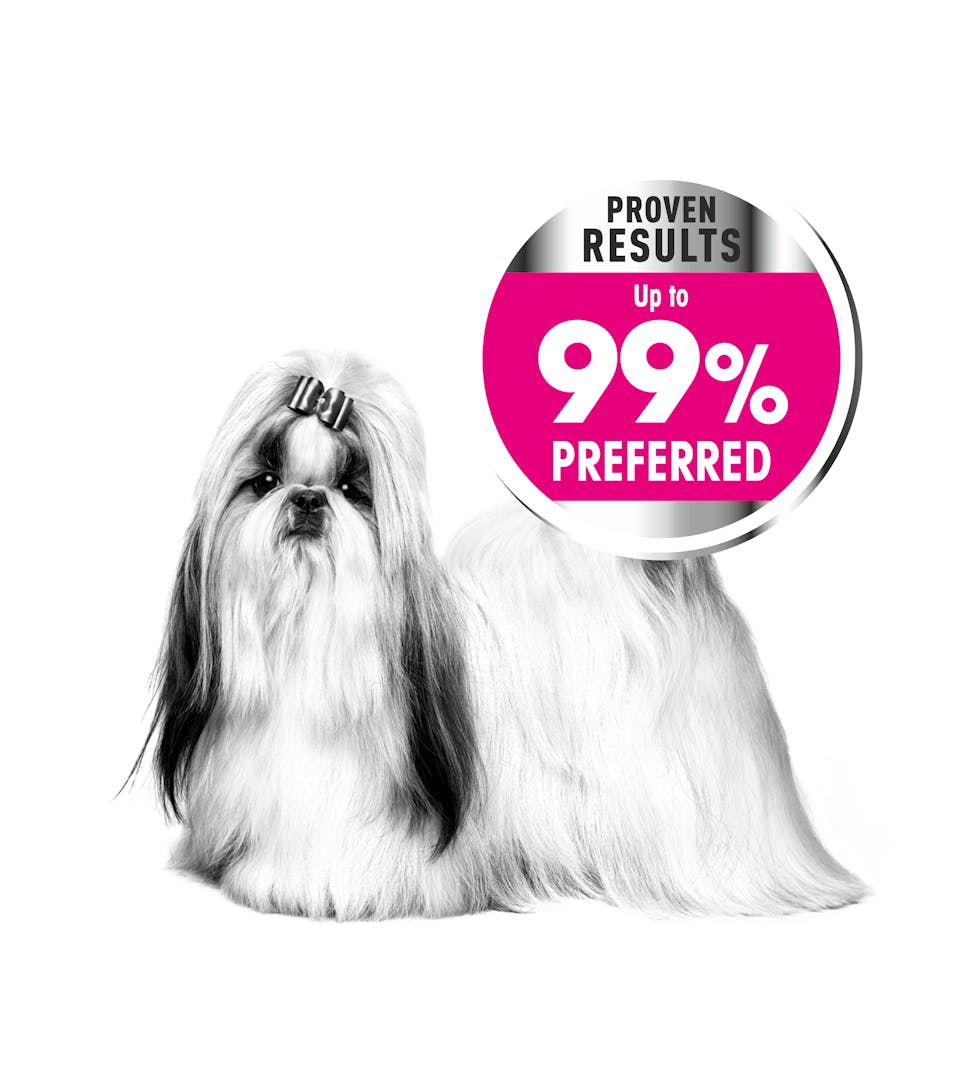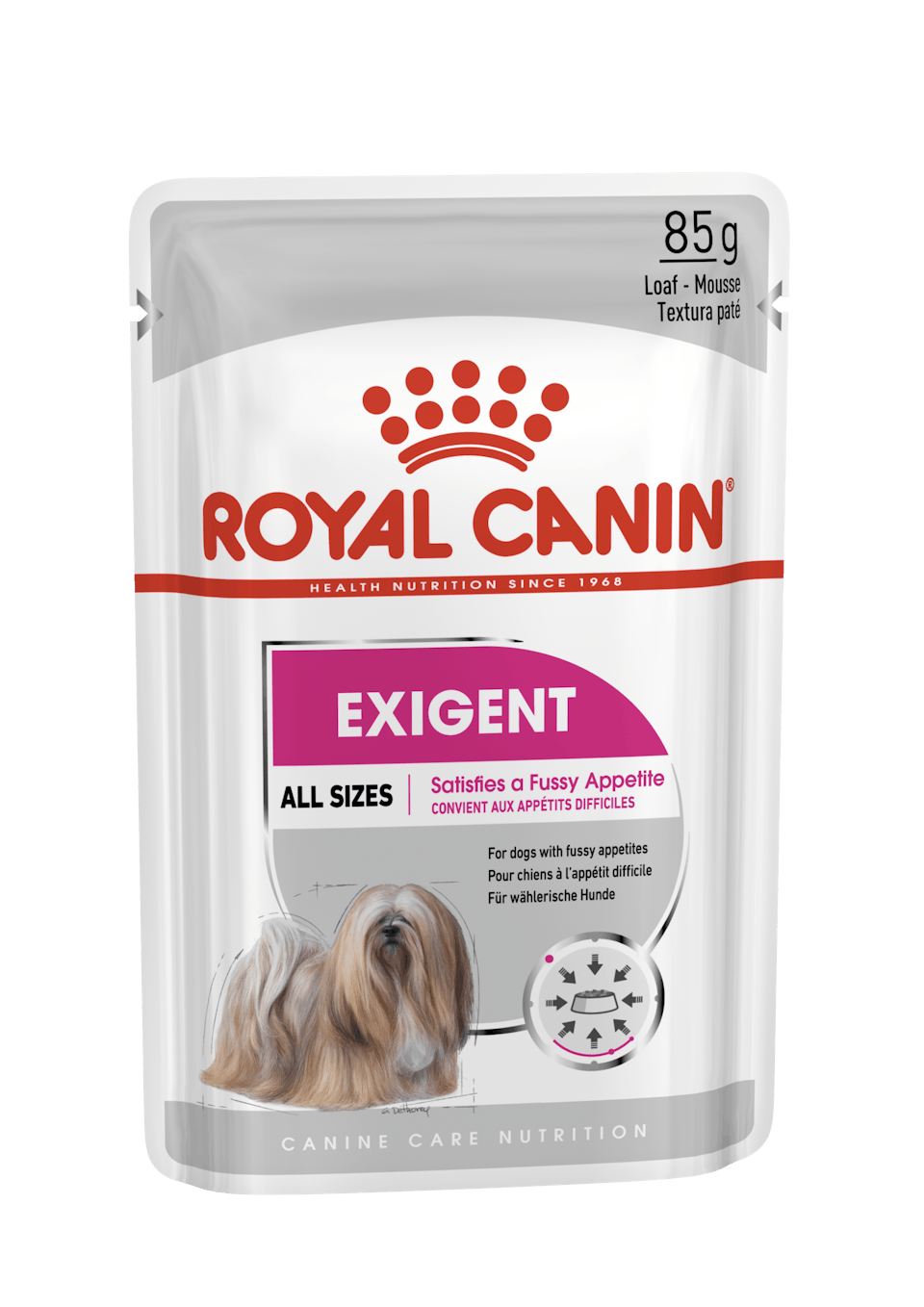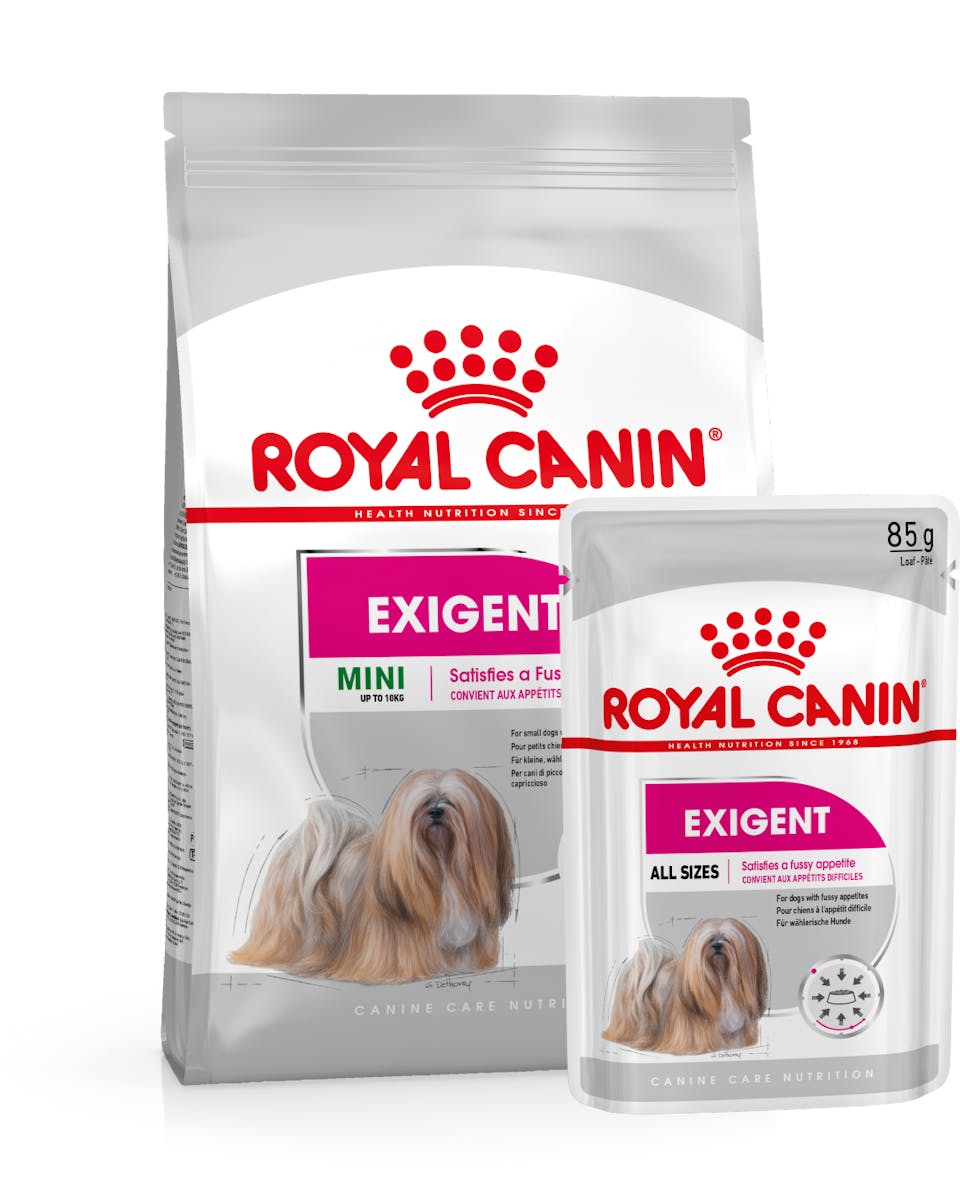 Tailored nutrition for the choosiest dogs
Offering the right aroma, bite size and texture of food is essential for dogs – especially those with selective appetites. We cook our rich paté inside the pouch to lock in the tempting aroma and
flavour. And our coated kibbles not only have a tasty fatty coating and crunchy texture, they're filled with a soft paté of flavoursome nutrients. Like all Royal Canin formulas, our Exigent paté and kibbles are nutritionally complete. They contain 100% of the high-quality protein, fats, fibre, vitamins and minerals your dog needs for lifelong wellbeing.
Our Exigent Wet Range
Our wet food range is nutritionally complete and a perfect complement to our dry kibbles. By mixing wet and dry foods you can add variety and texture to your dog's diet.
Tips for fussy eaters
A few hints and tips to help your dog enjoy its food.
Regular meals
Dogs like to know what to expect and respond really well to routine. If you give your dog their meals at regular times, they're more likely to be ready to eat and hungry when you feed them.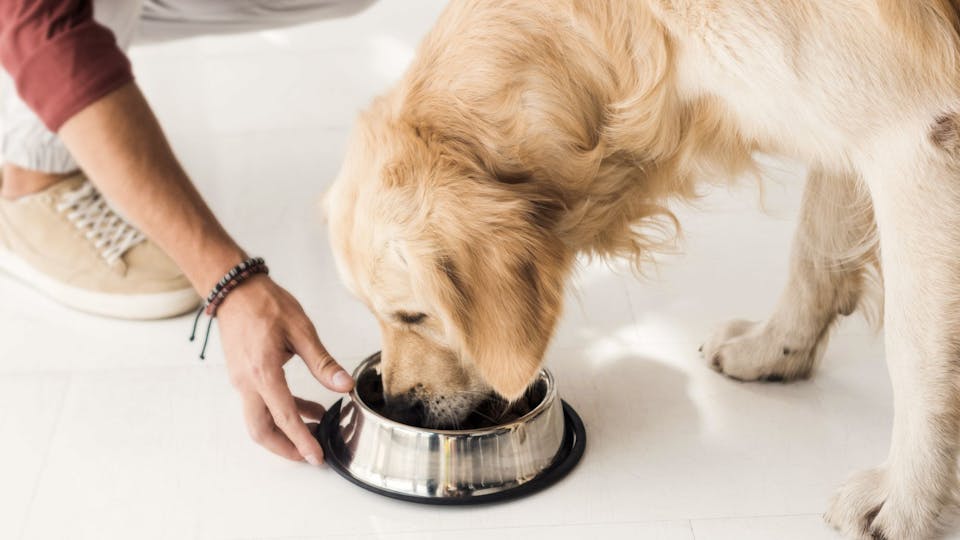 No snacks
When you're worried your dog's not eating enough, it's tempting to let them have snacks. It's better, though, to train your dog to eat their meals rather than filling up on snacks or treats.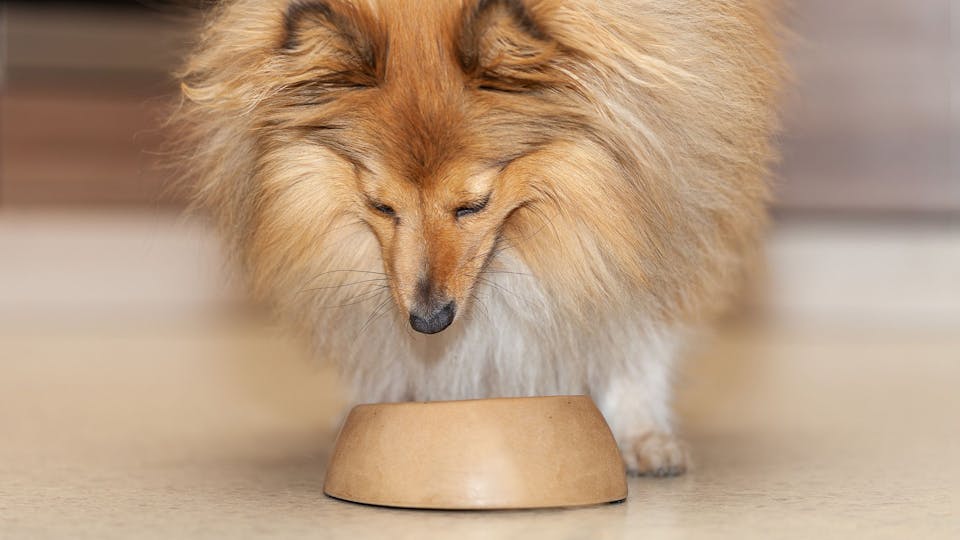 15-minute feeding
Put your dog's food bowl down for just 15 minutes. If they don't eat, take the food away. This will help to train your dog to eat straightaway and without fussing – which is better for them and you.