Frequently Asked Questions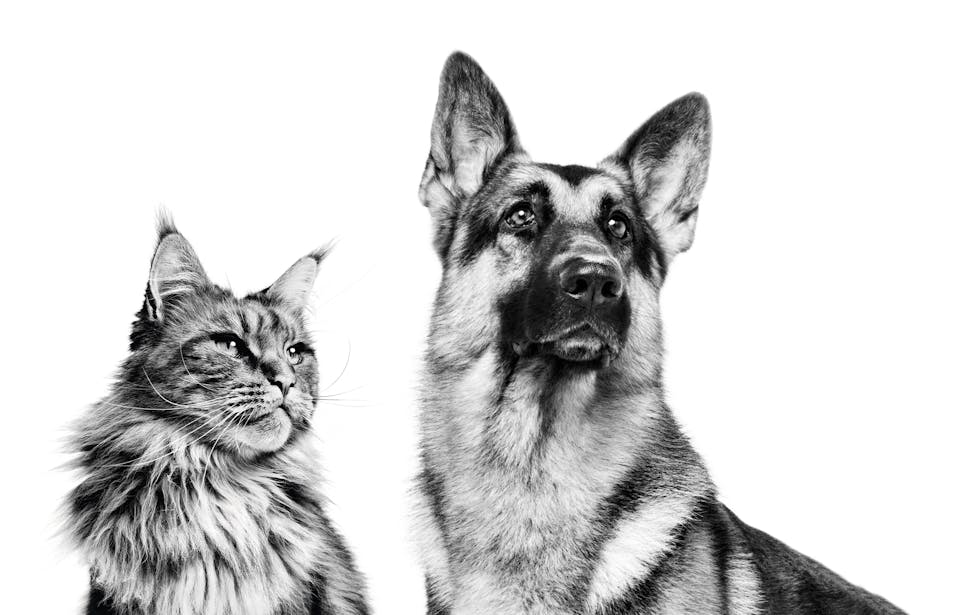 Our products are produced through science (extensive research) and observation. We partner with pet experts-vet, breeders, and other professionals to tailor precise nutritional formulations to the real needs of individual breeds, different life stages, sizes, lifestyles, and different medical conditions.

To find out more information regarding the health benefits of each product, you can refer to our product page below and read more about the product that you are interested in. There will be a description of health benefits of each product there.

Should you have any enquiries or are spoilt for choice, you can contact us at Royal Canin for more information.

At ROYAL CANIN®, we believe that every dog and cat is unique. We research breed-specific traits and breed-specific health requirements, and then combine scientific and nutritional research from our network of experts to create precise nutrition for your dogs and cats. From facial and jaw structure to skin and coat type, we consider every detail so that your pet can be his/her most magnificent self.

ROYAL CANIN® also recognizes that purebred cats and dogs are unique in the way they grasp their food. Thus, each breed's kibble will have its unique shape to ensure that it is easier for them to pick up the kibble. The kibble size also contributes to maximize the penetration of the teeth into the kibble to produce mechanical cleaning effect.




Feeding guidelines are provided for each Royal Canin diet at the back of the packaging, based on the age and weight of the pet.

The feeding guide provides a suggested starting point for the amount to feed your pet each day but may need to be adjusted according to your pet's individual needs, such as body condition scoring and current health status.

For growing pets, it's important to follow your veterinarian's schedule of weigh-ins, particularly for large and giant breed dogs. Food intake may need to be adjusted frequently as their energy needs change during the growth phase.




•

It is recommended to divide the total feeding amount into two equal meals per day using an appropriate digital kitchen scale or a proper measuring cup provided by Royal Canin Malaysia.

o

Smaller, frequent meals for kittens and puppies Refer to feeding guide for frequency to feed.




•

Always ensure consistency in measuring the food, as a small measurement variation when feeding cats and small dogs in particular can significantly increase their caloric intake.

To access each product feeding guide, you can refer to our dog and cat product page.




Dogs and especially cats may reject a new food if it is not introduced slowly over a period of at least 7 days. If your pet is sensitive to dietary changes, a longer transition may be required.

An abrupt change in diet can lead to digestive upset. This may happen even if the new food you are providing are of good quality, simply due to the fact that the digestive system of cats and dogs are not highly adaptive to sudden changes in their diets.

To effectively transition your pet to a new formula, we suggest slowly mixing the new food in with the existing food in gradually increasing amounts.

Mix 25% of the new formula with 75% of your pet's previous formula for 2 or 3 days.

Then mix the two formulas 50% and 50% for 2 or 3 days.

Then mix 75% of the new formula with 25% of the previous formula for 2 or 3 days.

Follow with 100% of the new formula.

If your pet experiences any change in eating behaviour or stool quality, please contact your veterinarian.

Mixed feeding is done by providing your pets with dry and wet food which have similar nutritional profile and high in nutritional density.

•

Weight management for overweight and obese pets:

o

Wet food contains around 1/4 of the calories per gram of dry food.

o

Wet food helps to maintain the volume of the meal and the feeling of fullness despite the reduction of energy intake.




•

Increased texture variety and palatability, especially for fussy dogs, cats, and senior pets.




•

Increased moisture intake




o

Smaller dog and cats are more prone to lower urinary tract issues and can therefore benefit from the addition of wet food to a dry diet, as this dilutes the urine and increases the frequency of urination.




As a general rule of thumb based on calories, we can provide each meal with 1/3 wet food and 2/3 dry food.

More WET or 100% WET food can be incorporated into the pet's diet depending on certain health conditions of the pet.

It also depends on consumer's habits and their pet's preference. Both Royal Canin dry & wet products have been formulated to be complete & balanced respectively.

•

For cats, we recommend one pouch/day + the corresponding amount of Royal Canin kibble (refer to feeding guideline.)

•

For dogs, please refer to the instruction on the feeding guide (both on pack and on our product page).

If you are not too sure how to do mixed feeding, feel free to reach out to us and we are happy to help.




Rest assured that Royal Canin Malaysia import pork-free formula for all of our DRY cat products.

Our wet products (Kitten Wet Pouch, Instinctive, Sterilised, and Intense Beauty) sold in pet shops and our two authorized online stores are also pork-free to cater for the multi-cultural market needs.

For feline wet pouch veterinary health nutrition, please check with your vet or refer to the packaging/box labelling for the ingredients. Feel free to reach out to us too.

You can refer to the on-pack description and also our dog and cat product page (Dependent on breed, size)

In general:




Dogs:

•

X-Small and Mini: >10 months

•

Medium: > 12 months old

•

Giant: > 18 to 24 months




Cats:

•

Maine Coon: > 15 months old




•

X -Small: up to 4 kg adult weight

•

Mini: more than 4kg and up to 10kg adult body weight

•

Medium: 11g to 25kg adult body weight

•

Maxi: 26kg to 44kg adult body weight



At Royal Canin, we always put the needs of your cats and dogs first. This means that we will never cut corners when it comes to the nutritional quality or the food safety of our products in ALL of our manufacturing factories.




We follow strict quality control procedures and food safety management at every step; from sourcing all the way to delivery to ensure the quality and safety of our products.

Our suppliers are carefully selected for the highest standard of raw materials in all of our manufacturing factories. 100% of the raw materials delivered to our factories are analyzed within 1 hour of delivery and are used only if they conform to our very strict specifications.

All of Royal Canin factories also have the following third party ISO certifications:

ISO 22000: Food Safety (HACCP principles – Hazard Analysis and Critical Control Points)

ISO 9001: For quality management systems

ISO 14001: For environmental systems

This means that our factories are regularly audited by an external certification body to ensure they meet a number of criteria for quality and food safety management, thus demonstrating our ability to ensure our products are safe. We apply the HACCP methodology to identify, prevent and control food safety hazards.




In order to further guarantee the quality and safety of our products, traceability audits are conducted annually by independent experts to ensure full quality control throughout the manufacturing process, ensuring that we are able to guarantee 100% traceability from the raw material to the finished product.




At Royal Canin, we do not use any artificial colourings in the diet formulations. As a result, there are natural variations in the raw ingredients which results in a variation in the kibble colour (this is comparable to different colour variations you see when you purchase meat, fruits and vegetables).

While this variation exists, only diets meeting the highest of quality standards with regards to their nutritional composition are released to the market.




We do not recommend doing so. This is because food that has passed its best before date may not be fresh due to prolonged exposure to air and subsequently oxidation, leading to reduced palatability and quality of food.

Our BBD is in the format of DAY-MONTH-YEAR. For example: 19/5/22 reads as best before 19th May 2022.
Opened dry diets are best consumed within one month of opening, but is fine up to two months if stored appropriately.
• To optimize palatability, choose the appropriate bag size according to the amount your pet should be eating based on pet size.
• We recommend to keep the product in the original bag and store it in a dry, airtight plastic or steel container with a lid. It is important to close the bag tightly after each use, expelling as much air as possible.
• Remember to store it in a cool, dry place and reseal the bag and container after each feed.
Opened wet food can be stored in the fridge and used within 48-72 hours if stored appropriately.
• For cans, use a lid to cover the top/put in a container.
• For pouches, put in a container.
• Remember, a cold product is not palatable, so always serve at room temperature.
• Wet food that is left out should be discarded after 20 minutes to 30 minutes.


Some plastic containers may impart a taste to dry pet food that may affect taste of the food, if the kibbles are directly stored in a plastic container. We recommend to keep the product in the original bag and store it in a dry, airtight plastic or steel container with a lid.

Freezing wet food is possible with no change in nutritional properties. However, it will affect the appearance and texture of the product, which likely lead to decreased palatability of the product.

•

The product will be drier/less juicy.

•

There will be some fatty-looking jelly pieces on the surface.

•

The colour will be more brown, with a less fresh appearances.

•

The food should not be refrozen, as for any food.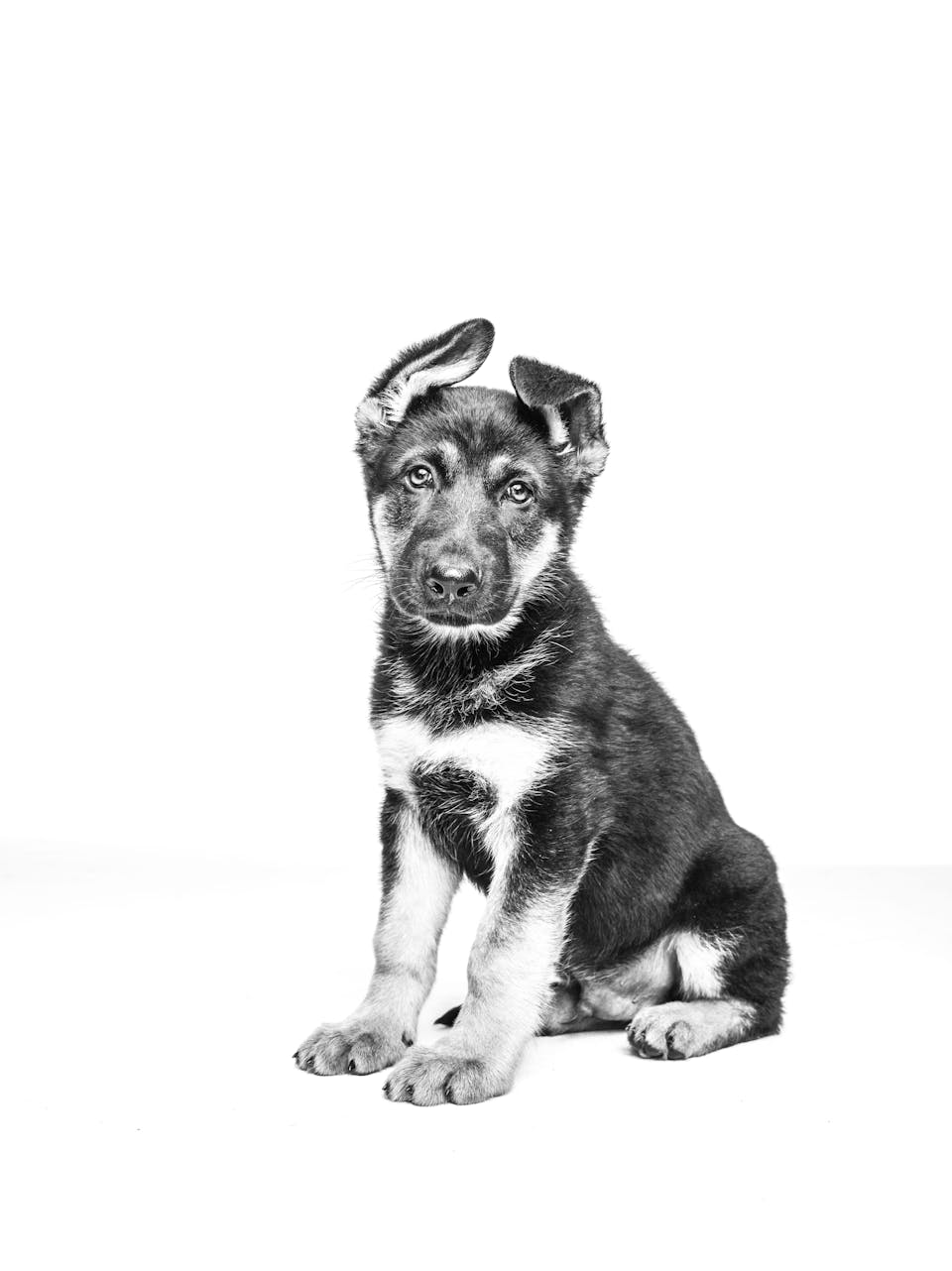 For a sustainable future
Sustainability is central to every aspect of Royal Canin's daily global operations.
Learn more