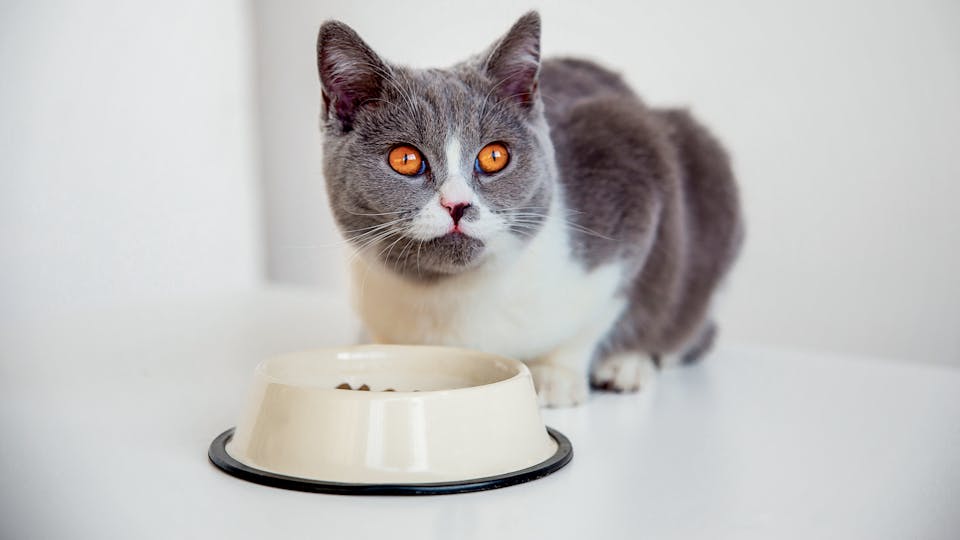 What specific nutrients does a senior cat need?
To support their health and slow down the progression of diseases associated with ageing, your senior cat's diet should include specific nutrients. For instance, glucosamine, chondroitine and free fatty acids like EPA/DHA, together with green-lipped mussel extract, help to increase mobility in ageing cats. Veterinary diets dedicated to improving mobility in cats have seen improvement and decreased pain after 1 month of dietary treatment.
Digestive impairments can be alleviated with precisely formulated diets and the right selection of high-quality nutrients. Highly digestible proteins, for instance, help support digestion in mature cats. Beet pulp can have a beneficial prebiotic effect, while omega 3 fatty acids, EPA/DHA, help maintain digestive health.
Older cats can suffer with chronic kidney disease and urinary problems. Phosphorus restriction in the diet of a predisposed mature cat may help to delay the appearance of the condition. Phosphorus is one of the first elements to build up to toxic levels in the blood in cats suffering with renal disease. Wetter foods or those which help increase your cat's water intake are also beneficial, as these increase the volume of urine your cat passes and in turn lowers the risk of mineral 'stones' forming.
For a senior cat, there are four aspects to their diet: for it to be easy to digest, to be complete and balanced, to maintain their wellbeing, and to slow down the processes associated with ageing. Speak to your vet for more advice on which specific food is the best choice to fulfil all four of these requirements for your senior cat.