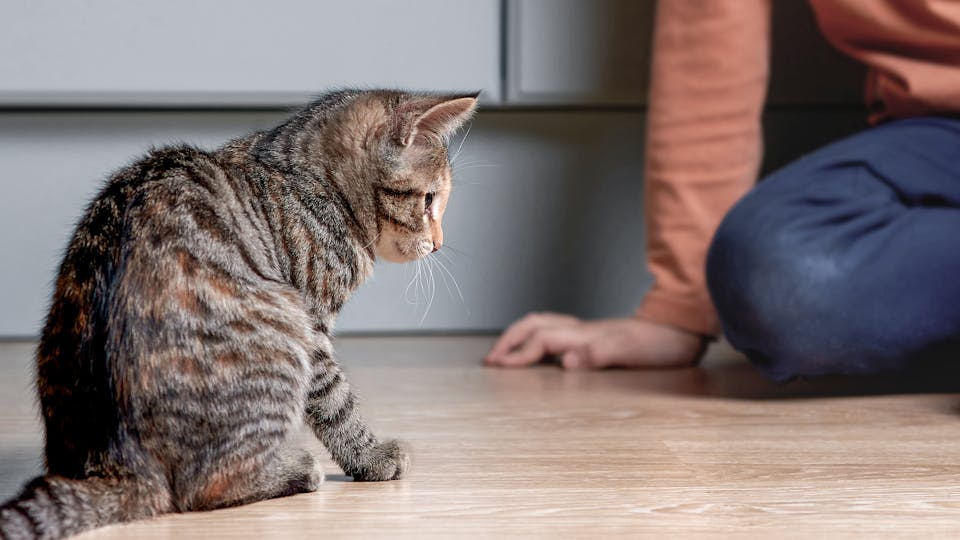 Introducing your kitten to children
Cats can be excellent companions for children, but it's important to make sure that any child in the home knows how to interact with a kitten. This will make sure the kitten is able adjust to their environment in a calm and quiet atmosphere.
Once a kitten becomes an adult cat they'll be easily able to avoid children when they want to be alone, however your kitten is less able to do this. It's important that children know when a kitten needs to be given space to relax and sleep and that they don't disturb the kitten when it's resting.
Young children should always be supervised around kittens to make sure they approach them with care, that playtimes are gentle and they are not picked up or handled incorrectly.
Introducing your new kitten to family members is a gradual process. It's important to be patient and alert, making sure to take things at your kitten's pace so that it's a calm and positive experience.
Tailored nutrition for your kitten
Nutritional formulas that help to build your kitten's natural defences, support healthy growth, and aid in digestive system development.
Kitten products