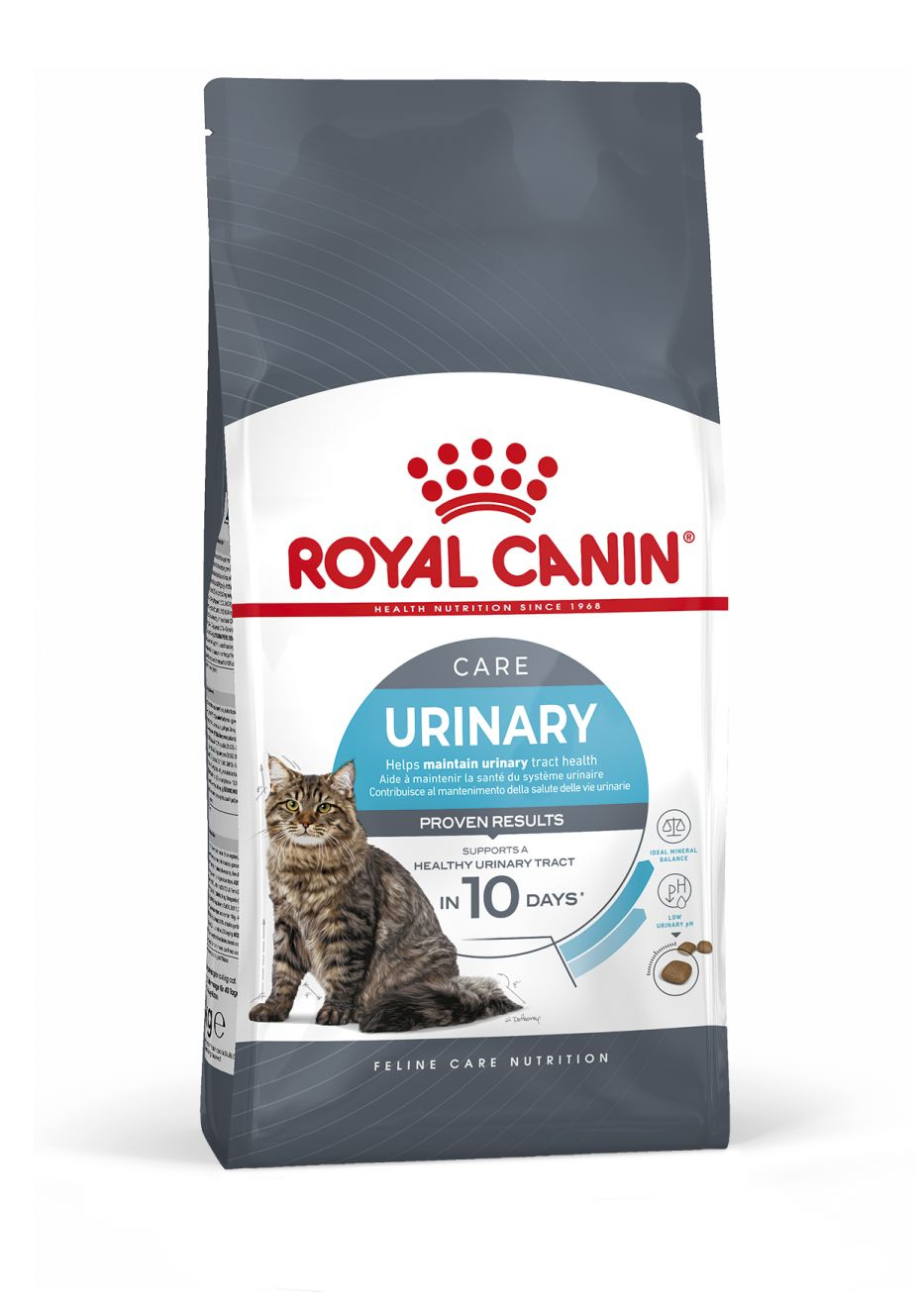 URINARY CARE
Dry Food For Cat
Complete feed for adult cats
4E- CLAIM 2 (PRODUCT BENEFIT)
HAVE YOUR CAT'S DRINKING OR URINARY HABITS CHANGED? When a cat doesn't drink enough water, certain minerals are present in the bladder at high levels and the cat produces highly concentrated urine. These factors can result in changes in urinary habits and can impact lower urinary tract health. Nutrition can play a role in helping maintain a healthy urinary tract.
4F- CLAIM 3
ROYAL CANIN® URINARY CARE This complete nutrition can be used long-term to help support urinary tract health.
4G- CLAIM 4 (PROVEN RESULTS) LONG BOP
PROVEN RESULTS Supports a healthy urinary tract in 10 days in healthy cats fed with ROYAL CANIN® URINARY CARE*. *Royal Canin internal study.
| Cat Weight | INACTIVE (low energy needs) | IDEAL WEIGHT (normal energy needs) |
| --- | --- | --- |
| 3 kg | 36 g (3/8 cup) | 45 g (4/8 cup) |
| 4 kg | 44 g (4/8 cup) | 55 g (5/8 cup) |
| 5 kg | 52 g (4/8 cup) | 65 g (6/8 cup) |
| 6 kg | 59 g (7/8 cup) | 74 g (6/8 cup) |
| Cat Weight | INACTIVE (low energy needs) | IDEAL WEIGHT (normal energy needs) |
| --- | --- | --- |
| 3 kg | 17 g (1/8 cup) | 26 g (2/8 cup) |
| 4 kg | 26 g (2/8 cup) | 37 g (3/8 cup) |
| 5 kg | 33 g (3/8 cup) | 46 g (4/8 cup) |
| 6 kg | 40 g (3/8 cup) | 55 g (5/8 cup) |
PRODUCT DETAILS
ROYAL CANIN® Urinary Care is a nutritionally complete and balanced formula specially designed to help support a healthy urinary environment for optimal urinary tract health.By regulating mineral balance and maintaining a low urinary pH, this specially formulated diet helps to make your cat's urine less concentrated.ROYAL CANIN® Urinary Care has proven results. Our study* showed that this diet supported a healthy urinary tract in participating cats in just 10 days.ROYAL CANIN® Urinary Care is also available in 2 different wet food textures: gravy and jelly. A mixture of both wet food and dry food provides the variety cats love. *Royal Canin internal study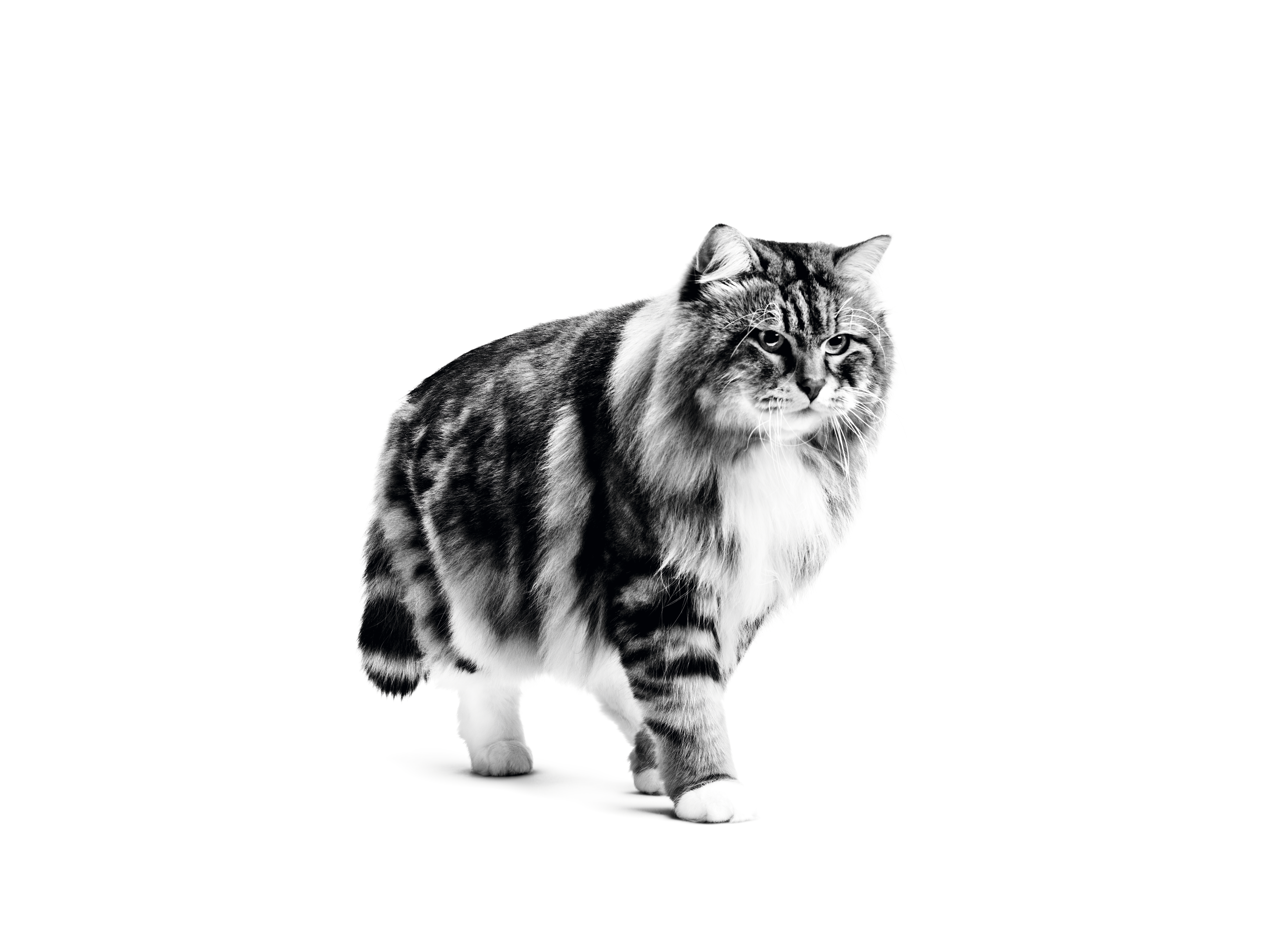 Promoting pet health and wellbeing
Creating value for our entire ecosystem
Committed to become certified carbon neutral by 2025