How to prepare for your kitten's first vet visit
Learn how to create a great experience for you and your kitten on your first visit to the vet

The importance of your first visit to the vet
It's important to take your kitten to the vet soon after they come home with you. It's a great chance to learn more about their health and how to care for them. And it's worth getting prepared so you get the most out of it and your kitten has a positive experience.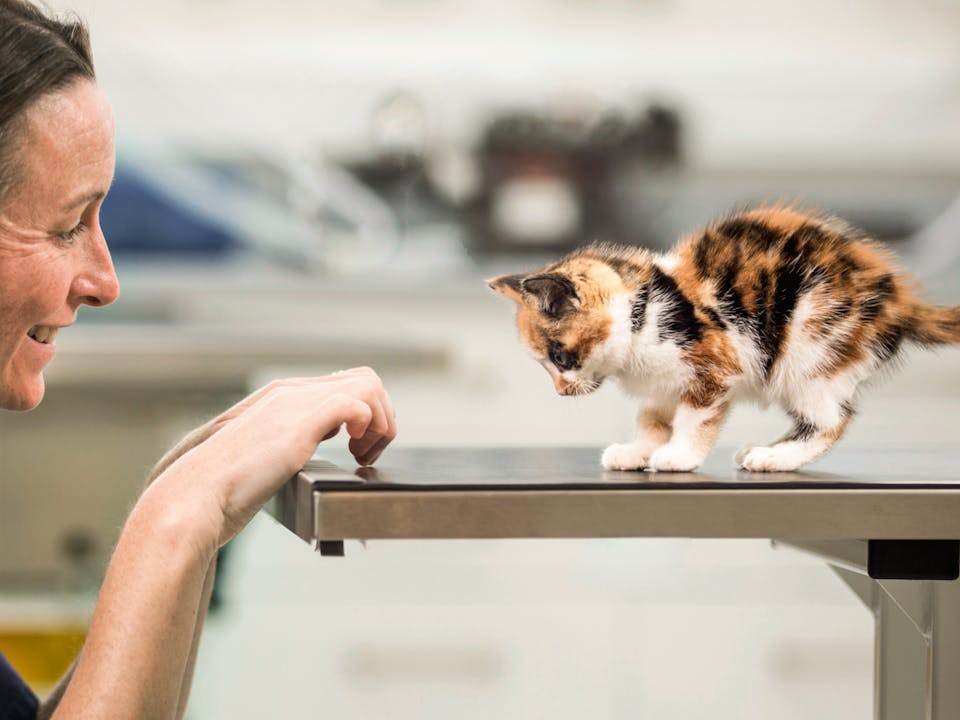 Make sure you have a sturdy travel basket and help your kitten get used to it by encouraging them to play or sleep in it with a blanket that smells of you. Also make sure your kitten's used to being handled so they're more likely to be comfortable with the vet.

Information about your kitten's diet and drinking habits.
Whether you've noticed any changes in their appetite, digestion or behaviour.
Details of any health issues, medications, supplements or treatments.
A list of things you'd like to ask the vet.

To help your kitten feel settled, speak to them in a soft voice and move slowly. Make sure the travel basket doesn't shake and turn the front towards you and away from other animals.

Remember to share the information you've brought and ask plenty of questions so you're confident about caring for your kitten.

During this first appointment, you can expect your vet to:

Do a complete health check.
Microchip your kitten so they can be easily identified.
Prepare a vaccination schedule.
Talk about parasite prevention.
Discuss nutrition and vet-recommended kitten food.
Advise you on kitten care (eye and nose cleaning, grooming, bathing and nail clipping).

When you get home, give your kitten chance to explore and settle in calmly.
When to take your kitten to the vet
Every kitten is different, and some may need to see the vet more than others. After their important first appointment at around two months old, your kitten must complete their vaccination programme with the vet. They'll then need appointments at least yearly for a check-up and booster vaccinations. Always contact your vet if you're at all concerned about your kitten's health and wellbeing.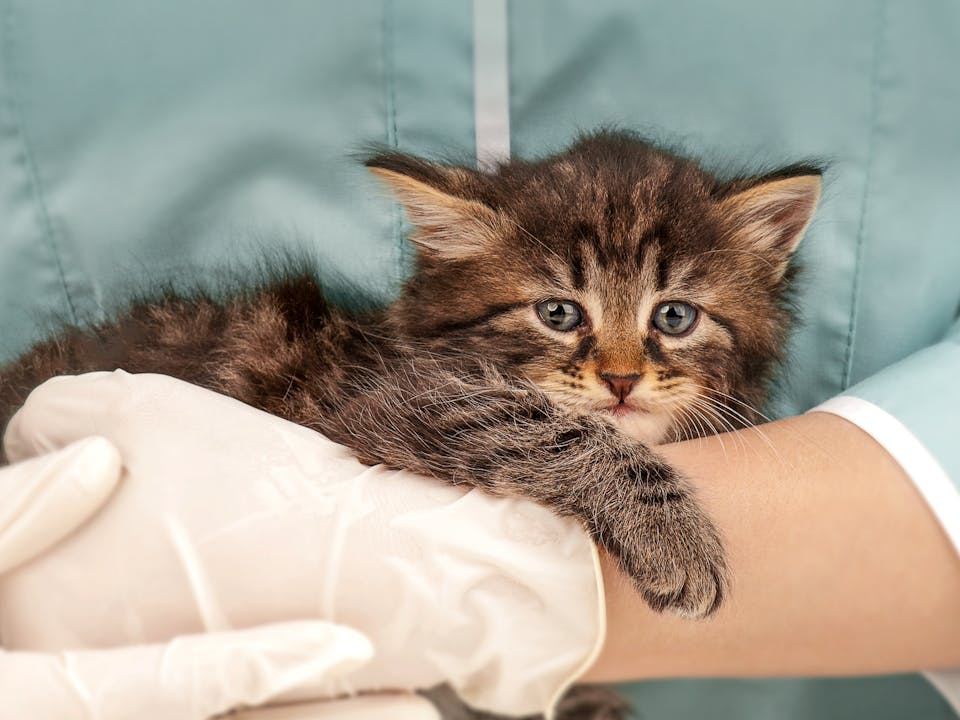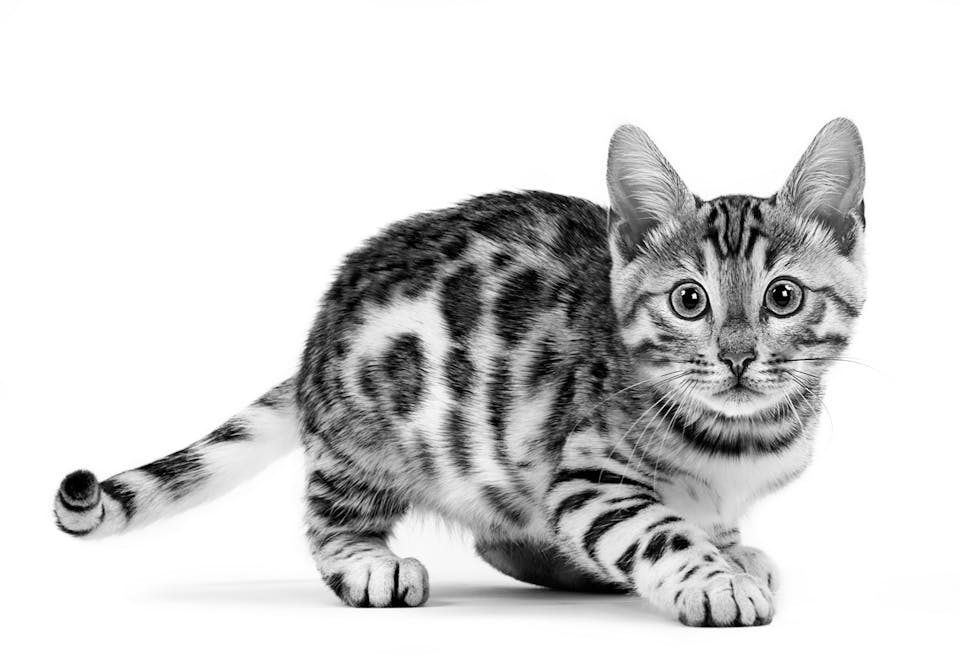 Find a vet
It's important to have identified a local vet before collecting your kitten. Find a vet near you.
Find a vet
Understanding your kitten's health
It's important to understand your kitten's routines and behaviour, so you can quickly recognise the signs if something isn't right. It's also important to understand a few key milestones, such as vaccinations and booster injections.
Kitten health