Gastrointestinal Fibre Response
ROYAL CANIN® Gastrointestinal Fibre Response is a precisely formulated and balanced diet for cats, to help support healthy  digestion and gastrointestinal transit. If you are a veterinarian or veterinary nurse and wish to see the full product information in more detail, please visit our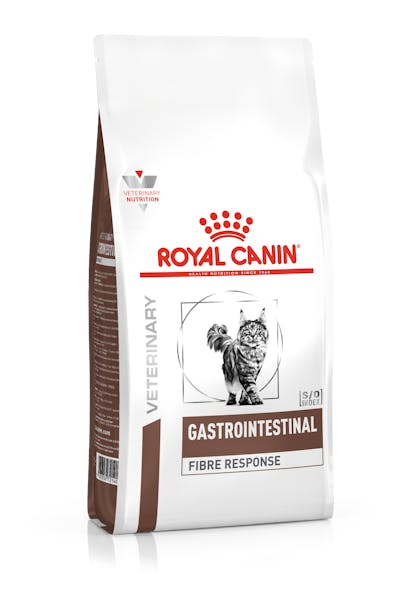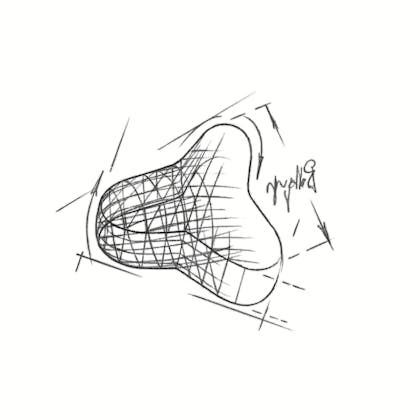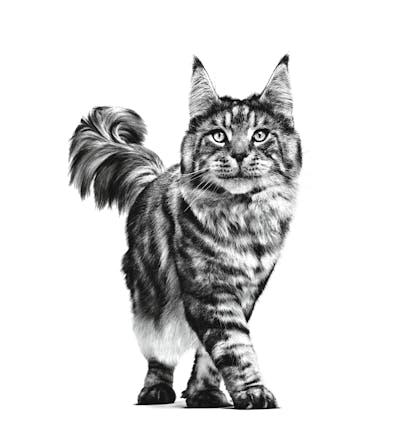 Digestive support

A highly digestible formula with balanced fibres, including prebiotics, to support a healthy digestion and gastrointestinal transit.

Easy transit

Specific formulation (including high levels of psyllium) to help assist with feline constipation.

Adequate energy

Adequate energy levels to maintain a healthy bodyweight.

S/O index

This diet creates a urinary environment unfavourable for the development of struvite and calcium oxalate uroliths.

ROYAL CANIN® Gastrointestinal Fibre Response is a precisely formulated and balanced diet for cats, to help support healthy  digestion and gastrointestinal transit. This diet is complete and balanced and can be fed long-term. A full health check should be performed by a veterinarian every 6 months. Recommended for cases of: Acute or chronic constipation | Megacolon of non-obstructive origin. Not recommended in case of: Obstipation | Obstructive megacolon.
Working towards a sustainable future
Our belief that pets make our world better inspires and gives life to our purpose of making a better A BETTER WORLD FOR PETS ™
Discover more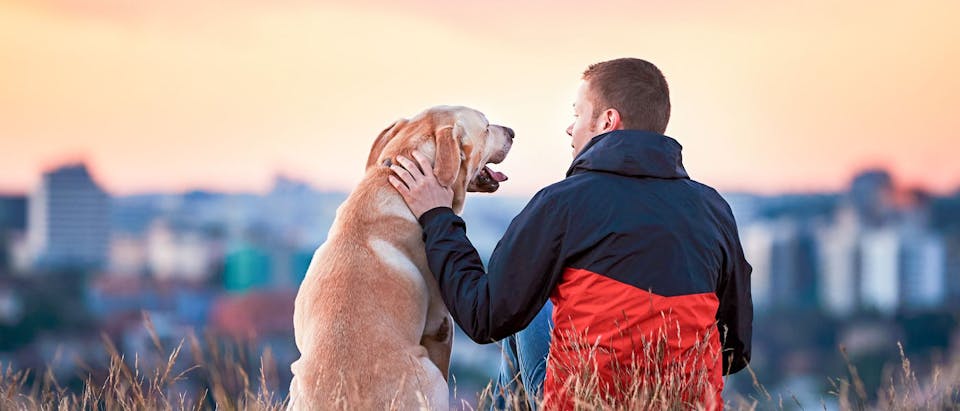 ROYAL CANIN® Gastrointestinal Fibre Response is a precisely formulated and balanced diet for cats, to help support healthy  digestion and gastrointestinal transit. If you are a veterinarian or veterinary nurse and wish to see the full product information in more detail, please visit our

ROYAL CANIN® Gastrointestinal Fibre Response is a precisely formulated and balanced diet for cats, to help support healthy  digestion and gastrointestinal transit.

Composition: Rice, dehydrated poultry protein, maize, wheat gluten, animal fats, maize gluten, psyllium husks and seeds (6%), hydrolysed poultry liver, chicory pulp, minerals, egg powder, fish oil, soya oil, yeast products, mono - and diglycerides of palmitic and stearic acids esterified with citric acid, fructo-oligosaccharides (0.47%), hydrolysed yeast (source of mannan-oligosaccharides) (0.19%), marigold extract (source of lutein).

Additives (per kg): Nutritional additives: Vitamin A: 23000 IU, Vitamin D3: 800 IU, Iron: 24 mg, Iodine: 2.4 mg, Copper: 7 mg, Manganese: 31 mg, Zinc: 135 mg, Selenium: 0.03 mg - Preservatives - Antioxidants.

Analytical constituents: Protein: 31.0% - Fat content: 15.0% - Crude ash: 7.3% - Crude fibres: 2.9% - EPA/DHA: 0.33%. Metabolisable energy: 390.8 kcal/ 100g.

For RSA: Guaranteed analysis g/kg: Crude protein (min) 290 - Moisture (max) 70 - Crude fat (min) 130 - Crude fibre (max) 39 - Crude ash (max) 80.

*L.I.P.: Protein selected for its very high digestibility.

Feeding instructions: see table. Water should be available at all times. Batch number, factory registration number and best before date: see information on packaging. To be stored in a cool, dry place.​

| Cat weight (kg) | Thin (grams) | Thin (cups) | Normal (grams) | Normal (cups) | Overweight (grams) | Overweight (cups) |
| --- | --- | --- | --- | --- | --- | --- |
| 2 kg | 39 g | 3/8 | 33 g | 3/8 | 26 g | 2/8 |
| 2.5kg | 46 g | 4/8 | 38 g | 3/8 | 30 g | 3/8 |
| 3 kg | 52 g | 4/8 | 43 g | 4/8 | 35 g | 3/8 |
| 3.5kg | 58 g | 5/8 | 48 g | 4/8 | 39 g | 3/8 |
| 4 kg | 64 g | 5/8 | 53 g | 5/8 | 43 g | 4/8 |
| 4.5kg | 69 g | 6/8 | 58 g | 5/8 | 46 g | 4/8 |
| 5 kg | 75 g | 6/8 | 62 g | 5/8 | 50 g | 4/8 |
| 5.5kg | 80 g | 7/8 | 67 g | 6/8 | 53 g | 5/8 |
| 6 kg | 85 g | 7/8 | 71 g | 6/8 | 57 g | 5/8 |
| 6.5kg | 90 g | 1 | 75 g | 6/8 | 60 g | 5/8 |
| 7 kg | 95 g | 1 | 79 g | 7/8 | 63 g | 5/8 |
| 7.5kg | 100 g | 1 + 1/8 | 83 g | 7/8 | 66 g | 6/8 |
| 8 kg | 104 g | 1 + 1/8 | 87 g | 7/8 | 70 g | 6/8 |
| 8.5kg | 109 g | 1 + 1/8 | 91 g | 1 | 73 g | 6/8 |
| 9 kg | 113 g | 1 + 2/8 | 95 g | 1 | 76 g | 6/8 |
| 9.5kg | 118 g | 1 + 2/8 | 98 g | 1 | 79 g | 7/8 |
| 10 kg | 122 g | 1 + 2/8 | 102 g | 1 + 1/8 | 82 g | 7/8 |