Gastrointestinal Kitten
Complete dietetic feed for cats - Specially for kittens. ROYAL CANIN® Gastrointestinal Kitten dry is a complete dietetic feed for kittens, formulated to help reduce acute intestinal absorptive disorders, and promote nutritional restoration and convalescence.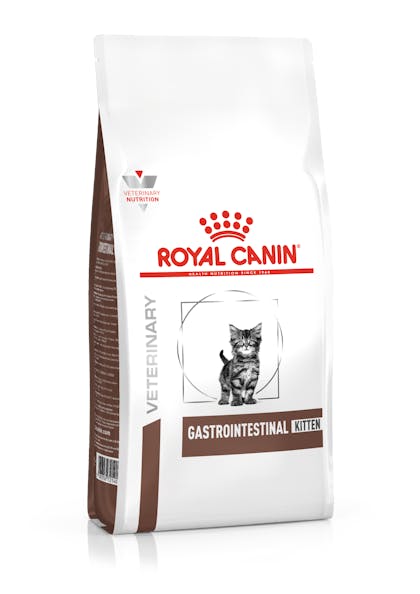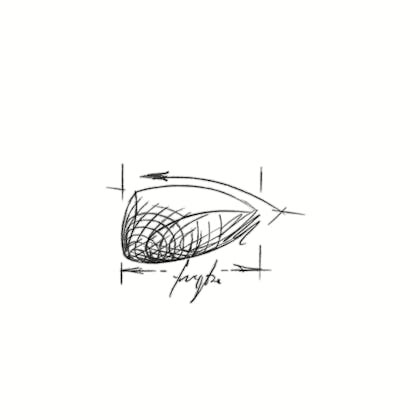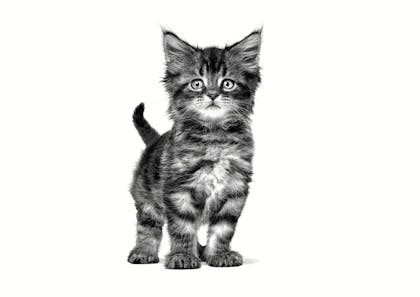 Digestive support

A highly digestible formula with balanced fibres, including prebiotics, to support a healthy digestion and gastrointestinal transit.

Optimal growth

High energy formula with adapted levels of nutrients (including protein and calcium) to meet the needs of a growing kitten.

Easy rehydration

Kibble that can be easily rehydrated to facilitate food intake in kittens with decreased appetite and help transition from milk to solid food.

Gastrointestinal Kitten is a precisely formulated diet for the nutritional management of weaning diarrhoea in kittens. RECOMMENDED FOR KITTENS FROM WEANING TO ADULTHOOD (AND GESTATING/LACTATING MOTHERS) IN CASE OF: Acute and chronic diarrhoea (including weaning diarrhoea) | Gastritis | Inflammatory Bowel Disease (IBD) | Colitis | Small Intestinal Bacterial Overgrowth (SIBO) | Maldigestion/ Malabsorption. • Dysrexia, re-feeding after surgery. NOT RECOMMENDED IN CASES OF: No contraindications.
Composition: Dehydrated poultry protein*, animal fats*, rice*, wheat gluten*, maize flour*, hydrolysed poultry liver*, yeasts products, minerals, fish oil*, beet pulp, egg powder*, vegetable fibres, soya oil*, psyllium husks and seeds (source of mucilaginous substances), fructo-oligosaccharides (0.5%), hydrolysed yeast (source of manno-oligo-saccharides (0.2%) and betaglucans), marigold extract (source of lutein). *highly digestible ingredients.

Additives (per kg): Nutritional additives: Vitamin A: 25500 IU, Vitamin D3: 1000 IU, Iron (3b103): 31 mg, Iodine (3b201, 3b202): 3.1 mg, Copper (3b405, 3b406): 10 mg, Manganese (3b502, 3b504): 41 mg, Zinc (3b603, 3b605, 3b606): 127 mg, Selenium (3b801, 3b811, 3b812): 0.04 mg - Technological additives: Clinoptilolite of sedimentary origin: 10 g - Preservatives - Antioxidants.

Analytical constituants: Protein: 35.0% - Fat content: 24.0% - Crude ash: 8.7% - Crude fibres: 2.0% - Calcium: 1.25% - Potassium: 0.9% - Sodium: 0.7% - Omega-6 fatty acids: 5.2% - Omega-3 fatty acids: 1.2% .

For RSA: Guaranteed analysis g/kg: Crude protein (min) 330 - Moisture (max) 70 - Crude fat (min) 220 - Crude fibre (max) 30 - Crude ash (max) 96.

Feeding instructions: see table. Water should be available at all times. Batch number, factory registration number and best before date: see information on packaging. To be stored in a cool, dry place.​

| | | Kitten | | | | |
| --- | --- | --- | --- | --- | --- | --- |
| | | Adult | weight | | | |
| | 3 kg | | 4 kg | | 5 kg | |
| Kitte's age (months) | grams | cup(s) | grams | cup(s) | grams | cup(s) |
| 1 | 24 | 2/8 | 27 | 2/8 | 34 | 2/8 |
| 2 | 39 | 3/8 | 46 | 3/8 | 52 | 4/8 |
| 3 | 50 | 3/8 | 58 | 4/8 | 67 | 5/8 |
| 4 | 54 | 4/8 | 63 | 4/8 | 74 | 5/8 |
| 5 | 55 | 4/8 | 65 | 5/8 | 77 | 5/8 |
| 6 | 54 | 4/8 | 63 | 4/8 | 75 | 5/8 |
| 7 | 51 | 4/8 | 61 | 4/8 | 72 | 5/8 |
| 8 | 48 | 3/8 | 58 | 4/8 | 68 | 5/8 |
| 9 | 45 | 3/8 | 55 | 4/8 | 64 | 4/8 |
| 10 | 43 | 3/8 | 52 | 4/8 | 61 | 4/8 |
| 11 | 41 | 3/8 | 50 | 3/8 | 58 | 4/8 |
| 12 | 39 | 3/8 | 48 | 3/8 | 56 | 4/8 |
| | | | | | | |
| | | Mother | | | | |
| | Gestation - Minimum quantity at the 3rd week of gestation | | Gestation - Maximum quantity at the 9th week of gestation | | Lactation | |
| Mother's weight (kg) | grams | cup(s) | grams | cup(s) | | |
| 3 | 52 | 2/8 | 80 | 3/8 | | |
| 4 | 63 | 2/8 | 98 | 3/8 | Ad libitum | |
| 5 | 74 | 2/8 | 115 | 4/8 | | |