Royal Canin unveils breed specific wet formula options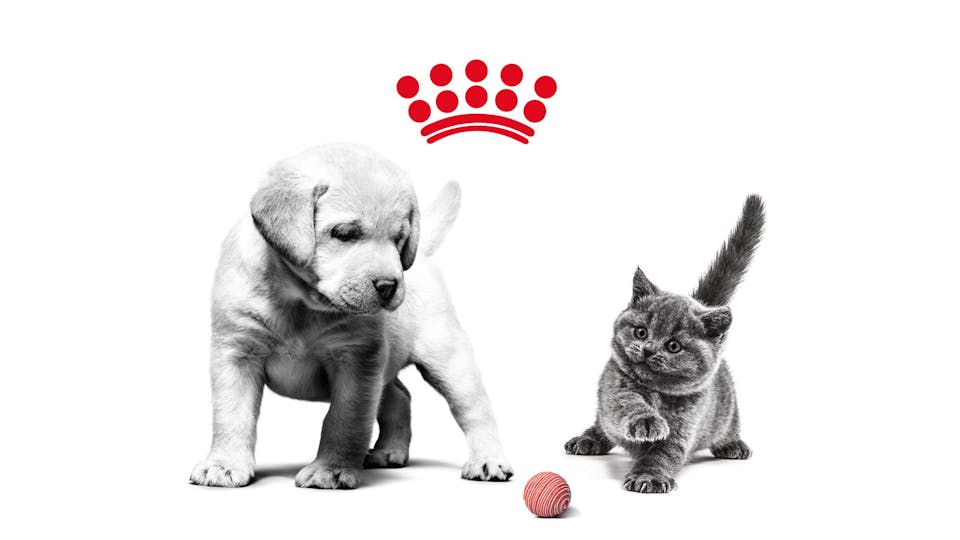 St. Charles, Missouri (June 27, 2016) –, the global leader in pet health nutrition, is launching new breed specific wet formula options for small dog breeds and the Maine Coon cat that are the perfect complement to the existing Royal Canin dry pet food diets.
There are many advantages to feeding wet formulas as a complement to Royal Canin's existing breed specific dry pet food formulas. Wet formulas provide additional feeding options for pet owners that have finicky eaters like the Yorkshire Terrier or the Chihuahua.
"At Royal Canin, the precise nutritional needs of cats and dogs are at the heart of the innovative formulas we develop," said Dr. Brent Mayabb, experienced veterinarian and Royal Canin Vice President of Corporate Affairs. "The wet formulas are designed specifically for these unique breeds and complement our existing dry formulas."
The following Royal Canin breed wet formulas are available in convenient 4 packs at select retail stores for adult small breed dogs in addition to the first adult Maine Coon cat breed wet formula. All wet formulas are highly palatable and each one is a perfect complement to the Royal Canin Adult formula for that breed.
SMALL BREED DOG WET FORMULAS – Available as a loaf in sauce texture
Chihuahua: Contains highly digestible protein to support a healthy intestinal tract, and formulated with nutrients such as omega-3 & 6 fatty acids to help nourish a Chihuahua's skin and coat.
Dachshund: Formulated with glucosamine and chondroitin to support the Dachshund's bone and joint health, and high protein and L-carnitine to help maintain muscle tone.
Poodle: Formulated to deliver nutrients such as omega-3 & 6 fatty acids to help nourish the Poodle's skin and coat, and L-carnitine to support muscle tone.
Yorkshire Terrier: Formulated with highly digestible protein to support optimal stool quality and specific nutrients to support the need of the Yorkshire Terrier's unique coat.
CAT WET FORMULA – Available as thin slices in gravy texture
Maine Coon: Formulated to help maintain healthy bones and joints of the Maine Coon, with nutrients for high energy and helps support skin and coat health.
For additional details about each of these diets please visit
https://www.royalcanin.com/products
.
ABOUT Royal Canin USA
Royal Canin USA is a leader in science-based cat and dog health nutrition. Founded by a veterinarian in 1968, Royal Canin has more than 40 years of experience in delivering individualized nutritional solutions. In collaboration with an expert team of nutritionists, breeders and veterinarians from around the world, Royal Canin places cats and dogs at the central point of the innovation process. The Royal Canin product line offers a range of diets based on size, age, breed, lifestyle and therapeutic requirements. Royal Canin diets are available at veterinary hospitals and pet specialty stores nationwide. Royal Canin is a subsidiary of Mars, Incorporated. To learn more about Royal Canin, visit
www.royalcanin.com
and visit the company on Facebook at
www.facebook.com/royalcanin.us.