Gastrointestinal Canine Treats
Royal Canin Gastrointestinal dog treats are part of a veterinary-exclusive line of formulas for dogs with long- or short-term digestive sensitivities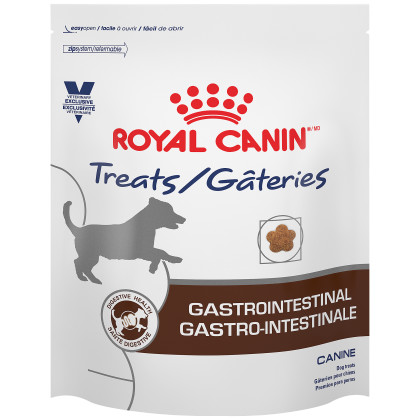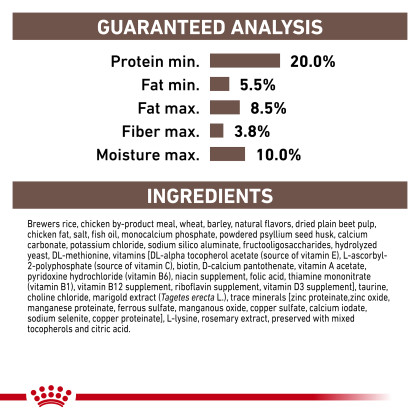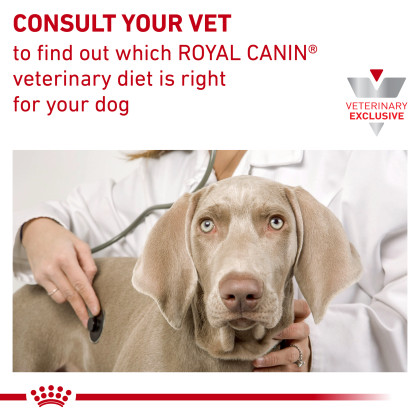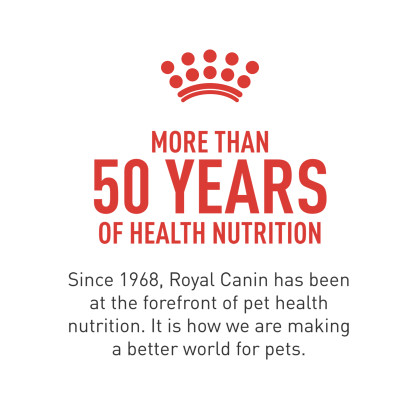 GI treats are formulated to be compatible with Royal Canin Gastrointestinal diets, including Gastrointestinal Low Fat

Supports digestive health with specific nutrients for dogs experiencing GI issues

A great way to reward dogs on a GI diet; only 4.5 calories per treat

Perfect treat for dogs with upset stomach or digestive sensitivities

Some dogs struggle with common GI upsets such as vomiting, diarrhea, or even lack of appetite. Royal Canin Gastrointestinal dog treats are part of a comprehensive line of veterinary-exclusive formulas for dogs with digestive sensitivities. These dog treats are the perfect way to reward your dog while they're on a Royal Canin Gastrointestinal diet. The GI treats contain specific nutrients and a low fat content to help promote digestive health and support your dog's sensitive stomach. And at only 4.5 calories per treat, it's a great way to bond with your favorite canine without interfering with their veterinary recommended diet. Healthy treating tip: Treats should only make up 10% of your dog's daily calorie intake—always consult your veterinarian first. These treats are compatible with Gastrointestinal, Gastrointestinal Fiber Response, Gastrointestinal Puppy, Gastrointestinal Moderate Calorie, Gastrointestinal High Fiber and Gastrointestinal Low Fat diets.
Working towards a sustainable future
Our belief that pets make our world better inspires and gives life to our purpose of making a better A BETTER WORLD FOR PETS ™
Discover more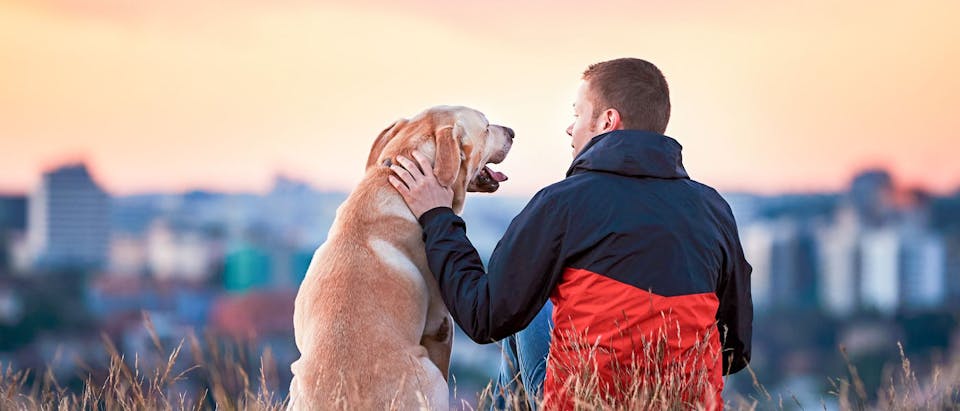 | | |
| --- | --- |
| Crude Protein (min) | 20.0% |
| Crude Fat (min) | 4.5% |
| Crude Fat (max) | 8.5% |
| Crude Fiber (max) | 4.2% |
| Moisture (max) | 10.0% |

| Weight | Recommended Maximum Number of Treats per Day |
| --- | --- |
| 4.4 lb (2 kg) | 3 |
| 6.6 lb (3 kg) | 4 |
| 8.8 lb (4 kg) | 6 |
| 11 lb (5 kg) | 7 |
| 13 lb (6 kg) | 8 |
| 22 lb (10 kg) | 11 |
| 26 lb (12 kg) | 13 |
| 35 lb (16 kg) | 16 |
| 44 lb (20 kg) | 19 |
| 55 lb (25 kg) | 22 |
| 66 lb (30 kg) | 25 |
| 77 lb (35 kg) | 28 |
| 88 lb (40 kg) | 31 |
| 110 lb (50 kg) | 37 |
| 132 lb (60 kg) | 42 |
paddyblue
25 Jan 2022
we are looking everywhere for these
Best treats for sensitive stomach ( our kerry blue also has pancreatitis bouts and these are safe for her) please reply with an availability date? Please don't say they are discontinued.
Bentley mom
14 Jan 2022
Love these treats
My English Bulldog has crohn's disease. This is the only treats that he may have. I know there have been issue with production on this items, but is there anyway they could put them back into production. I bought 2 bags on Amazon 5 months ago and paid $75.00 a piece for them. I am almost out and cannot find them anywhere.
TawnyN
23 Nov 2021
The only treat we can have
These are the only treats my sweet girl can have due to pancreatitis and we haven't been able to find them for 6 months. I know there are shortages, but is it possible to bump the priority on these? I have seen so many others that say the same, these are the only treats their dogs can have due to health issues. We love RC and are very sad about the supply chain/shortage issues.
AbbyOwner
19 Aug 2020
My dog did not have stomach problems with them
After having my 6 month lab retriever for 9 days under Gastrointestinal Low Fat Loaf Canned Dog Food, I switched to the dry puppy version and added the treats to continue training my puppy. My dog stomach accepted the treats and the dry food w/o problems
Julz73
27 Oct 2019
Pawsome option for my Dog!
So glad there is a treat for dogs who have prescription food! I used to bake her food into treats but once I discovered these and saw how much she loves them that is a hassle of the past!
Pumpkinhead
22 Oct 2019
Great taste!
I feel confident feeding my elder dog these treats with their low fat content.
Midnights Daddy
30 Oct 2018
Cinderella
Cinderella came to live with us when she was 38 months old thru a resque. She had been a puppy mill mommy and only weighted 37 lbs. Needless to say she would eat anything in no time. At Christmas 2016 her system block because her system couldn't digest the other foods. After three days in the emergency room our Vet. ordered Royal Canin Gastrointestinal for her. In an effort to slow her eating we had already used a couple of the segmented bowls when that failed my wife sat with her and fed her by hand one kibble at a time. Our other Standard Poodle likes it as well. We have been able to reduce Cinderellas weight some 5 lbs. which is good since she had gotten up to 53 lbs. There hasn't been a recurrence of the bowel problem since we started the Royan Canin.
Lukie
03 Oct 2018
Excellent treat
Bought from my vet. My dog is super picky and he loved this treat.
LVVC
02 Oct 2018
Yummy Treats
The owners who purchase these treats LOVE them! :)
GRAH
19 Dec 2017
NEVER IN STOCK
DOGS LOVE THEM, BUT NEVER IN STOCK. GREAT FOR USE IN OUR CLINIC.