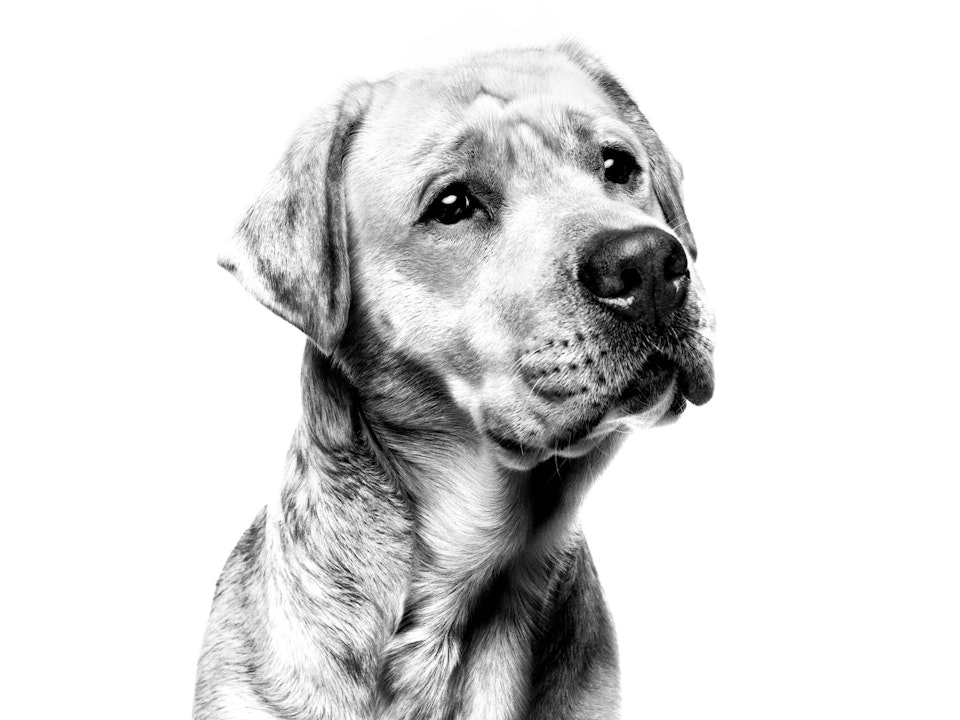 Competitions and Promotions
Terms and Conditions
COMPETITION WINNERS
Ellen
Jarrod
Ada
Michelle
Greg
Helen
Sarah
Karen
Candice
Joshua

NATIONAL SURVEY - Weight Management
Terms & conditions
1. Information on how to enter and prize details form part of these Terms and Conditions. By entering, individuals accept these Terms and Conditions. Any entry not complying with these Terms and Conditions is invalid.
2. Entry into this Promotion is deemed acceptance of these Terms & Conditions.
WHO CAN PARTICIPATE
3. Entry is open to residents of New Zealand aged 18 years or older ("Eligible Entrants").
4. Employees of the Promoter, the Promoter's associated companies and the Promoter's agencies associated with this Promotion are excluded. "Associated companies" includes without limitation, the agents and contractors of the Promoter that are involved in:
a) the Promotion or development of the Promotion; and
b) the manufacture or distribution of the Promoter's products.
5. By entering the Promotion, individuals represent that they are eligible to enter the Promotion based on these Terms and Conditions.
PROMOTION PERIOD
6. The Promotion commences at 10.00am NZST on 06/09/21 and concludes at 8.00pm NZST on 24/09/21 ("Promotion Period").
HOW TO ENTER
7. To enter, Eligible Entrants must, during the Promotion Period, click
a) the link in the survey sent to them by the Promotor; or
b) the survey link on a social media post by the Promotor; and
fully complete the Royal Canin® Weight Management Survey, including providing all requested information."
8. Multiple entries are not permitted.
9. Eligible Entrants take full responsibility for the content of their entry and for ensuring that their entry complies with these Terms and Conditions. If an entry cannot be verified to the Promoter's satisfaction, the entry will be deemed invalid.
10. The Promoter is not responsible if any mobile device/desktop is not sufficiently capable for the purpose of completing the Royal Canin® Weight Management Survey.
PRIZE DRAW & PRIZES
11. A random electronic draw will be conducted at 4.00pm NZST on 04/10/21 ("Prize Draw") at Farrimond, 5 Eglon Street, Parnell, New Zealand ("Draw Location").
12. The first ten (10) entries drawn from all valid entries received during the Promotion Period will win a prize.
13. Each winner will receive six (6) months' supply of food for one cat or one dog with the appropriate Royal Canin® diet, up to a maximum value of $738 NZD.
The quantity defined as "6 months' supply" will be determined by the recommended feeding guide relevant to the Royal Canin® diet product and the size of the winner's cat or dog, as prescribed on the back of the relevant product pack. The Promoter will liaise with the winners to ensure the correct products and quantities are provided.
14. The total maximum prize pool value is $7,380 NZD.
15. Prize values are accurate at the date of commencement of the Promotion and include any applicable GST. The Promoter is not responsible for any change in prize value. Prizes cannot be transferred, exchanged or redeemed for cash. Without limiting any other term of these Terms and Conditions, all prizes (and elements of prizes) must be taken as and when specified or will be forfeited with no replacement.
16. Entrants are restricted to winning only one prize per person. If a winner is drawn for any additional prize/s, the prize/s will be forfeited, a further Prize Draw will be conducted, and the prize will be allocated to a new winner.
WINNER NOTIFICATION, VERIFICATION & DELIVERY


17. Provisional prize winners will be contacted by the email address provided in the survey by 06/10/21. Each provisional prize winner will receive an email confirming that they are a provisional winner, including instructions, which they must follow, in order to verify their entry and claim their prize. Entrants and provisional prize winners may be required to:
a) respond to the email or phone call to claim their prize; and
b) provide proof of identity, proof of age and proof of residency to verify their entry ("Proof of Identity"). Identification considered suitable for verification is at the Promoter's discretion;
to verify that the relevant entry is valid ("Prize Claim Requirements"). If an entrant/provisional prize winner fails respond or to provide Proof of Identity by the time and date stipulated by the Promoter, their entry/prize claim will be deemed invalid. Failure by the Promoter to enforce any of its rights at any stage does not waive those rights.


18. Prize winners will have their name and city/town of residence published on https://www.royalcanin.com/nz/competition-terms on 06/10/21 for a period of 28 days.
19. Once an entrant/provisional prize winner is deemed by the Promoter to have complied with these Terms and Conditions (including the Prize Claim Requirements), the Promoter will declare them a winner. Prize winners will have their prize sent to their nominated address. Winners will have their prize sent in its entirety (i.e. the full six (6) months' food supply). Once dispatched, the Promoter is not liable for any prize that has been lost, stolen, damaged or tampered with in any way. Should there be a stock shortage due to global shipping delays, Royal Canin® will advise each winner and confirm an expected date of delivery.
RE-DRAW (IF ANY)
20. If a provisional prize winner fails to satisfy the Prize Claim Requirements (including if the Promoter can't contact a prize winner after making all reasonable attempts) and/or any prize remains unclaimed by 1.00pm NZST on 09/01/22, the relevant entry/entries will be discarded, and the Promoter will conduct a re-draw at 1.30pm NZST on 10/01/22 at the Draw Location from all remaining Eligible Entries received during the Promotion Period.
21. The re-draw winner/s (if any) will be notified via email and/or by phone on 12/01/22 and will have their name and city/town of residence published on https://www.royalcanin.com/nz/competition-terms on 12/01/22 for a period of 28 days.
22. If any prize remains un-claimed at the end of this Promotion, or if a prize winner cannot be found, that information will be published on https://www.royalcanin.com/nz/competition-terms on 09/02/22.
GENERAL
23. Entries must be received during the Promotion Period and will be deemed to be received only when received by the Promoter. The Promoter is not liable for any problems with communications networks. Entrants are responsible for their own costs associated with entering. If an entrant enters using automatically generated entries or multiple phone numbers/email addresses/addresses/aliases, they may be disqualified.
24. Prizes must be taken as stated and may not be varied. Prizes are subject to any additional terms and conditions imposed by the relevant supplier or the Promoter. Entrants agree that if a prize (or element of a prize) is unavailable for any reason the Promoter may provide another item of equal or higher value.
25. All costs associated or arising in connection with the prize are the responsibility of the respective prize winners.
26. The Promoter, the Promoter's related entities and all agencies associated with the Promotion are not liable for any loss or damage whatsoever which is suffered, including but not limited to indirect or consequential loss, or for personal injury suffered or sustained during the course of accepting or using a prize, except for any liability which cannot be excluded by law. To the extent permitted by law, liability is limited to the cost of replacing the prize won.
27. The Promoter is not liable for entries, prize claims or correspondence that are misplaced, misdirected, delayed, lost, incomplete, illegible, or incorrectly submitted.
28. By entering, entrants request that their full address not be published.
29. The Promoter is not responsible for any dispute between a winner and any person with whom they choose, or choose not to, share a prize. If more than one (1) person attempts to claim a prize, the Promoter has sole and absolute discretion to determine which of those persons is the winning entrant.
30. Entrants must not:
a) tamper with the entry process;
b) engage in any conduct that may jeopardise the fair and proper conduct of the Promotion;
c) act in a disruptive, annoying, threatening, abusive or harassing manner;
d) do anything that may diminish the good name or reputation of the Promoter or any of its related entities or of the agencies or companies associated with this Promotion;
e) breach any law; or
f) behave in a way that is otherwise inappropriate.
31. The Promoter reserves the right to disqualify entries that do not meet these Terms and Conditions and/or any person who tampers or attempts to tamper with the entry process, including but not limited to the utilisation of techniques designed for making multiple entries, or for submitting an entry that is otherwise not in accordance with these Terms and Conditions. By providing your entry you consent to the Promoter using your personal information to determine whether any tampering or attempted tampering with the entry process has occurred.
32. If this Promotion cannot run as planned for any reason beyond the Promoter's control, for example due to software, hardware or communications issues, unauthorised intervention, tampering, pandemic, fraud or technical failure, the Promoter may end, change, suspend or cancel the Promotion or disqualify affected entries/entrants.
33. The Promoter is not responsible for any tax implications arising from you winning a prize. Winners should seek independent financial advice. If for GST purposes this Promotion results in any supply being made for non-monetary consideration, you must follow the New Zealand Taxation Office's stated view that where the parties are at arm's length, goods and services exchanged are of equal GST inclusive market values.
34. If any dispute arises between you and the Promoter concerning the conduct of this Promotion or claiming a prize, the Promoter will take reasonable steps to consider your point of view, taking into account any facts or evidence you put forward, and to respond to it fairly within a reasonable time. In all other respects, the Promoter's decisions are final, and no correspondence will be entered into.
35. This Promotion is in no way sponsored, endorsed or administered by, or associated with any social media platform, including Facebook, Instagram and Twitter. You provide your information to the Promoter and not to any social media platform. You completely release any relevant social media platforms from any and all liability.
36. For any questions regarding this Promotion, contact [email protected].
37. PRIVACY
· The Promoter (Royal Canin, we, us or our) collects your personal information via this entry form when you submit your claim for the Offer. We collect this personal information for the purposes of you claiming the Offer (which may include providing your personal information to service providers for fulfilment of the Offer), and to send you marketing communications about our brands, products and/or services in the future, including as part of the Royal Canin Healthy Pets Club. We may also use the personal information you give us for consumer care and research purposes, and for other purposes, as described in our privacy policy.
· If we do not collect the personal information you have provided in the entry form, you will not be able to claim the free bag and may not be able to receive communications about our brands, products and services which may be of interest to you. We may disclose your personal information to our family of companies and to our vendors or service providers, who may also contact you directly for the purposes of fulfilling the Offer, including to verify delivery details and provide you with delivery tracking information. These companies may be based overseas, including in France or Singapore. We require these companies to comply with the Australian privacy laws that apply to your personal information.
· Our privacy policy at https://www.mars.com/privacy-policy contains information about:
a. How you may access the personal information that is held by us and seek correction of such information; and
b. How you may complain about a privacy issue and how we will deal with such a complaint.
· If you need to contact us, or have any questions, please use the online contact form or email [email protected] or our pet health nutrition team [email protected] or call 1800 622 969.
38. The Promoter is Royal Canin Australia NZBN 9429031867399, Building 14, 666 Great South Road, Ellerslie, Auckland, 1051 ("Promoter").