Take your cat to the vet
Did you know more than half of the world's cats do not visit the vet frequently enough? Cats naturally mask their illnesses, but despite appearances, cats need to see their vet as frequently as dogs. That's why Royal Canin is partnering with our industry experts to drive awareness of Take Your Cat to the Vet month in September.
Let's work together and raise awareness for #Cat2Vet to help make a better world for cats.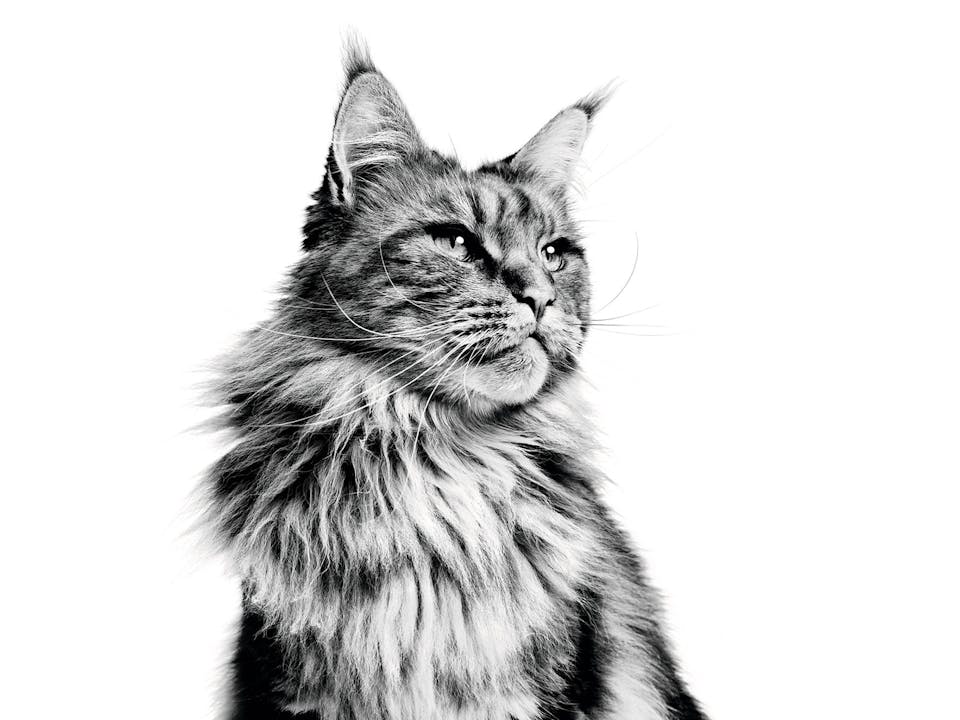 10 tips to bring your cat to the vet
Because cats are experts at hiding illness, it's very important they see a veterinarian regularly. However, it is common for a veterinary visit to be a stressful experience. Small changes can make a massive difference to reduce this stress. Here are our top 10 tips to bring your cat to the vet.
Have you seen the signs?
As the saying goes 'prevention is better than a cure'and cats are experts at hiding illness. It's important to take your cat to the vet regularly so that your cat's health is maintained more easily. Sometimes, subtle changes to your cat's behaviour are a sign they need to go to the vet. Here are 8 signs that it may be time to see a veterinarian:
- Your cat's appetite has changed (increased begging or leaving food behind).
- Your cat is sleeping more than usual.
- Your cat is drinking more.
- Your cat has stopped jumping onto elevated spaces.
- Your cat is using the litter more frequently, or started toileting elsewhere.
- Your cat is vomiting or has changes in stool consistency.
- Your cat is coughing.
- Your cat feels different – either gained or lost weight.
It's important to let your vet know about even subtle changes to what is normal for your cat.
Learn more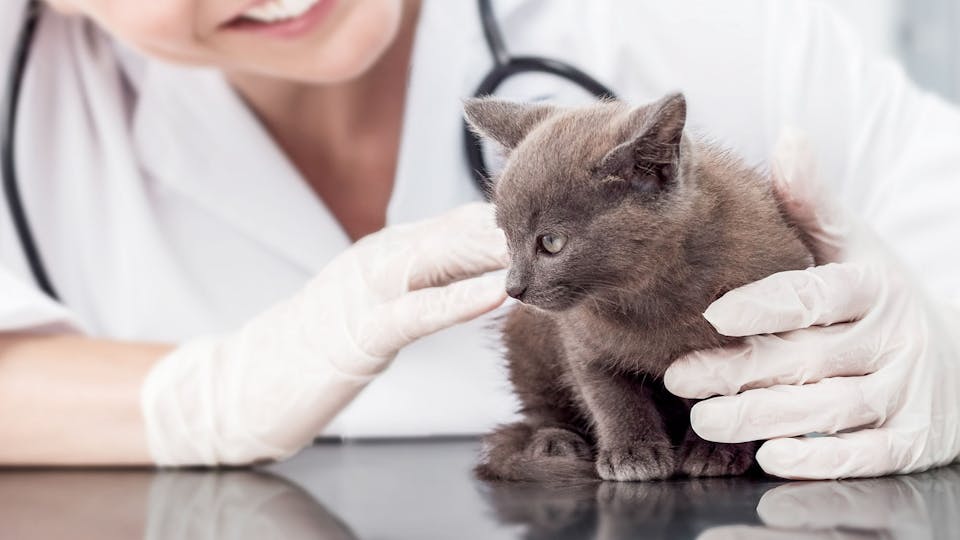 Litter Jitters?
If your cat's litter box behaviour has changed, make sure you contact your veterinarian. Cats are particularly susceptible to urinary issues, which can quickly escalate from minor to life threatening. Your cat's vet will be able to advise you on the best course of action. Ensuring your cat always has access to fresh, cleaning drinking water will help keep their urinary system healthy.
Learn more
Carrying too much weight?
With 1 in every 2 cats overweight, it can be hard to tell what is healthy. Your veterinarian is your cat's best ally to ensure they are a healthy weight. Your vet can help advise you on appropriate weight targets, nutritional weight loss plans and alternatives to food-based interactions. It's important to speak to your vet before making any changes to your cat's diet or lifestyle.
Learn more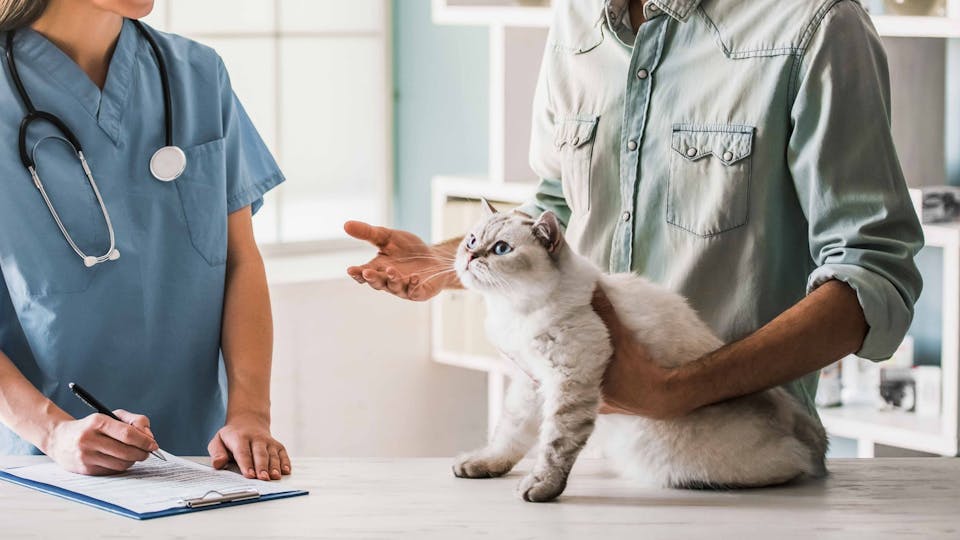 Digestive issues?
A cat not eating their food or refusing to play may be an early sign of a more serious condition. If your cat has an upset stomach or another digestive issue, some of the most common symptoms are vomiting and diarrhoea. If you're concerned about your cat's digestive health and want to know more about the best ways you can support them, seek advice from your veterinarian.
Learn more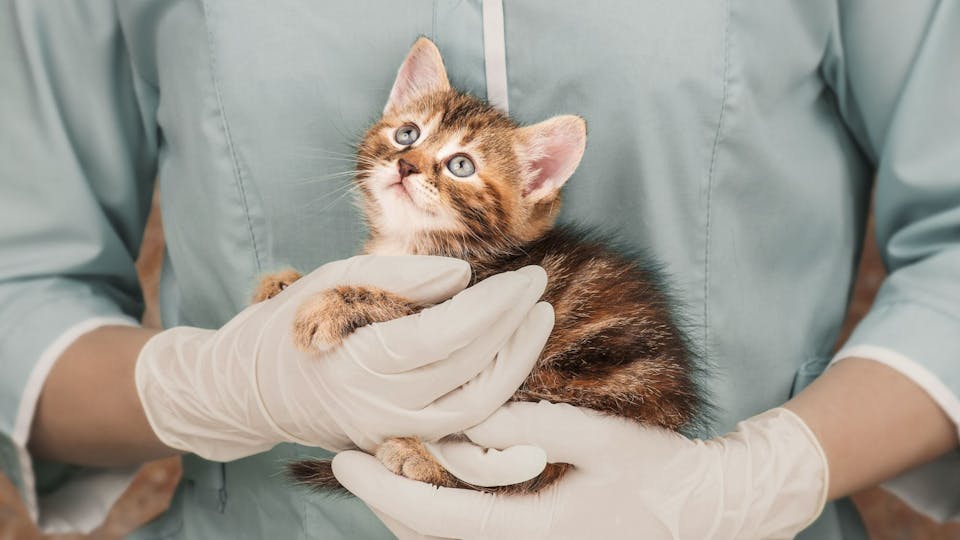 Have you welcomed a kitten in your family and wondering what to do for your first vet visit? Your new kitten should see a vet as soon as possible so their overall health can be checked & they can become accustomed to vet visits. Separate to milestone appointments, it's a good idea to have a veterinary consult within 24 to 72 hours after adopting your new kitten.
Kitten guide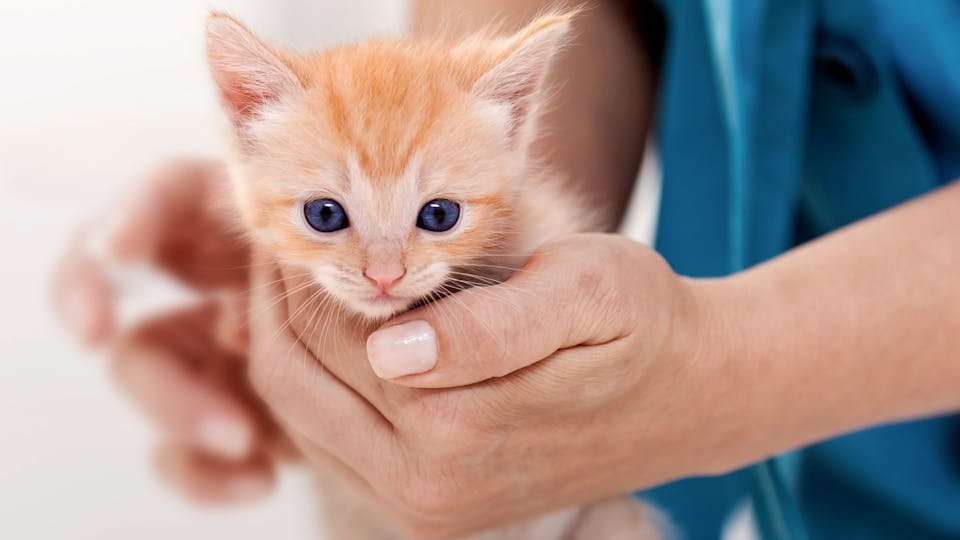 Speak with your local vet
It's always better to speak to your local vet if you have any concerns or questions. They can confirm whether your cat is healthy, overweight or whether you need to change their diet.
Find a vet