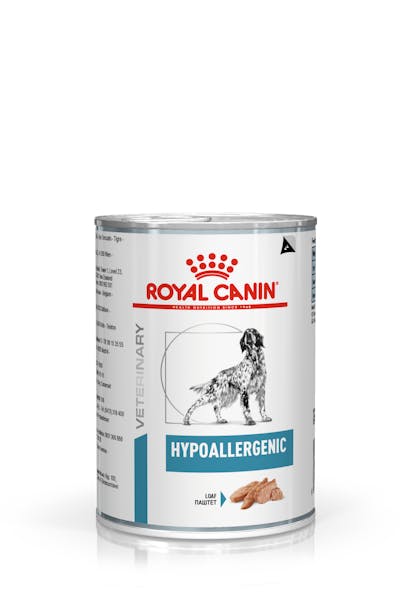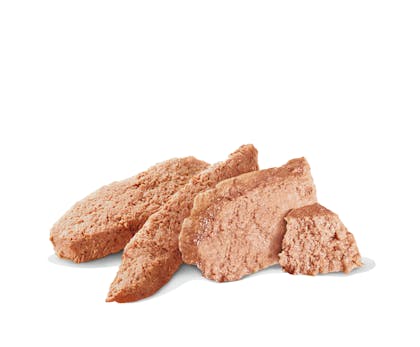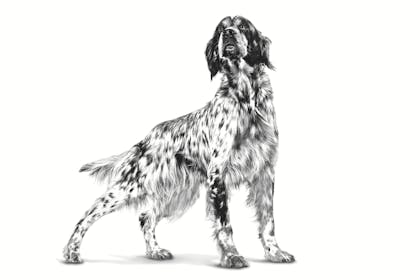 Hydrolysed Protein

Hydrolysed protein with low molecular weight to ensure the food is hypoallergenic.

Skin Barrier

Formulated to support the skin's natural protective barrier for optimal skin health.

Hypoallergenic is precisely formulated for dogs that suffer from adverse food reactions (AFR). Composed of highly digestible, hydrolysed soy protein isolate of low molecular weight peptides. Recommended for cases of (indications): Adverse Food Reactions (AFR) with dermatologic and/or gastrointestinal signs: Diagnosis - food elimination trial- management, Canine Atopic Dermatitis (CAD) associated with AFR, Chronic diarrhoea, Inflammatory Bowel Disease (IBD), Exocrine Pancreatic Insufficiency (EPI), Small intestinal bacterial overgrowth (SIBO). Not recommended in case of: Pancreatitis, Growth, gestation/lactation. This diet is complete and balanced and can be fed long-term. To ensure the ongoing health of your pet, a full health check by a veterinarian is recommended every 6 months.
Working towards a sustainable future
Our belief that pets make our world better inspires and gives life to our purpose of making a better A BETTER WORLD FOR PETS ™
Discover more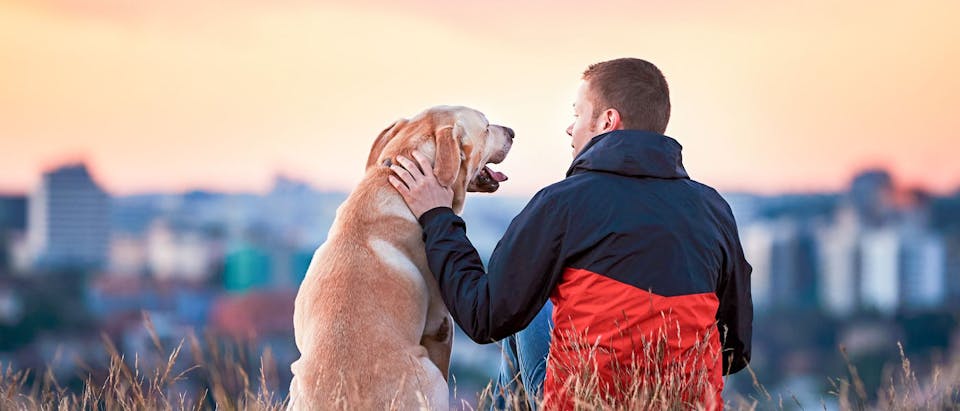 Composition: Derivatives of vegetable origin, vegetable protein extracts, oils and fats, meat and animal derivatives, minerals. Selected sources of protein: hydrolysed soya protein concentrate, hydrolysed poultry by-products. Selected source of carbohydrate: pea starch.

Additives (per kg): Nutritional additives: Vitamin A: 3000 IU, Vitamin D3: 320 IU, E1 (Iron): 11 mg, E2 (Iodine): 1 mg, E4 (Copper): 3.8 mg, E5 (Manganese): 15 mg, E6 (Zinc): 36 mg - Technological additives: Clinoptilolite of sedimentary origin: 2.5 g

Analytical constituants: Protein: 6.4% - Fat content: 3.5% - Crude ash: 2.0% - Crude fibres: 1.5% - Moisture: 74.0% - EPA and DHA: 0.12% - Essential fatty acid (Linoleic acid): 1.4%. Metabolisable energy: 99 kcal/100 g.

| Dog's weight | Thin | Thin | Normal | Normal | Overweight | Overweight |
| --- | --- | --- | --- | --- | --- | --- |
| 2kg | 198 | 2/4 | 175 | 2/4 | 151 | 2/4 |
| 4kg | 334 | 3/4 | 294 | 3/4 | 253 | 3/4 |
| 6kg | 452 | 1 + 1/4 | 398 | 1 | 344 | 3/4 |
| 8kg | 561 | 1 + 2/4 | 494 | 1 + 1/4 | 426 | 1 |
| 10kg | 663 | 1 + 3/4 | 584 | 1 + 2/4 | 504 | 1 + 1/4 |
| 15kg | 899 | 2 + 1/4 | 791 | 2 | 683 | 1 + 3/4 |
| 20kg | 1115 | 2 + 3/4 | 981 | 2 + 2/4 | 848 | 2 |
| 25kg | 1318 | 3 + 1/4 | 1160 | 3 | 1002 | 2 + 2/4 |
| 30kg | 1512 | 3 + 3/4 | 1330 | 3 + 1/4 | 1149 | 2 + 3/4 |
| 35kg | 1697 | 4 + 1/4 | 1493 | 3 + 3/4 | 1290 | 3 + 1/4 |
| 40kg | 1876 | 4 + 3/4 | 1651 | 4 + 1/4 | 1425 | 3 + 2/4 |
| 45kg | 2049 | 5 | 1803 | 4 + 2/4 | 1557 | 4 |
| 50kg | 2217 | 5 + 2/4 | 1951 | 5 | 1685 | 4 + 1/4 |
| 55kg | 2382 | 6 | 2096 | 5 + 1/4 | 1810 | 4 + 2/4 |
| 60kg | 2542 | 6 + 1/4 | 2237 | 5 + 2/4 | 1932 | 4 + 3/4 |
| 70kg | 2854 | 7 + 1/4 | 2511 | 6 + 1/4 | 2169 | 5 + 2/4 |
| 80kg | 3154 | 8 | 2776 | 7 | 2397 | 6 |