Urinary S/O
Urinary S/O is a complete dietetic feed for cats, formulated to dissolve struvite stones and reducing their recurrence through its urine acidifying properties and its low level of magnesium.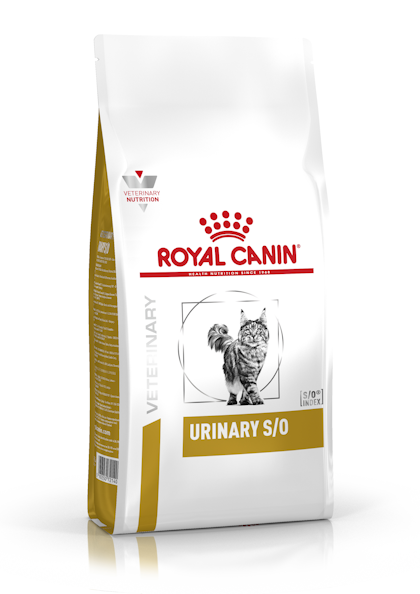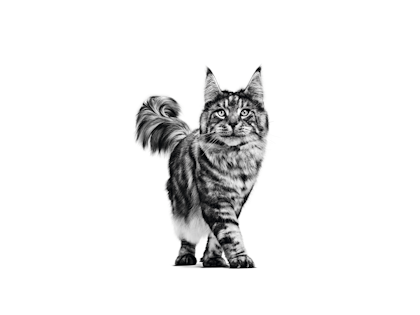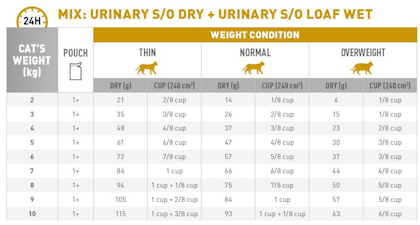 Struvite dissolution

Helps dissolve all types of struvite stones.

Urine dilution

Urine dilution makes the urine less liable to form struvite and calcium oxalate stones.

Low RSS

Helps lower the concentration of ions contributing to crystal formation.

Low magnesium

Reduced level of magnesium, a natural component of struvite crystals.
rice, wheat gluten*, dehydrated poultry protein, maize flour, animal fats, hydrolysed animal proteins, maize gluten, minerals, vegetable fibres, fish oil, soya oil, fructo-oligo-saccharides, marigold extract (source of lutein).

| Cat's weight | Thin | Thin | Normal | Normal | Overweight | Overweight |
| --- | --- | --- | --- | --- | --- | --- |
| | grams | cups | grams | cups | grams | cups |
| 2 | 39 | 4/8 | 33 | 3/8 | 26 | 2/8 |
| 2.5 | 46 | 4/8 | 38 | 4/8 | 31 | 3/8 |
| 3 | 52 | 5/8 | 44 | 4/8 | 35 | 3/8 |
| 3.5 | 59 | 5/8 | 49 | 5/8 | 39 | 4/8 |
| 4 | 64 | 6/8 | 54 | 5/8 | 43 | 4/8 |
| 4.5 | 70 | 6/8 | 58 | 5/8 | 47 | 5/8 |
| 5 | 75 | 7/8 | 63 | 6/8 | 50 | 5/8 |
| 5.5 | 81 | 1 | 67 | 6/8 | 54 | 5/8 |
| 6 | 86 | 1 | 72 | 7/8 | 57 | 5/8 |
| 6.5 | 91 | 1 | 76 | 7/8 | 61 | 6/8 |
| 7 | 96 | 1 + 1/8 | 80 | 7/8 | 64 | 6/8 |
| 7.5 | 101 | 1 + 1/8 | 84 | 1 | 67 | 6/8 |
| 8 | 105 | 1 + 2/8 | 88 | 1 | 70 | 6/8 |
| 8.5 | 110 | 1 + 2/8 | 92 | 1 + 1/8 | 73 | 7/8 |
| 9 | 115 | 1 + 3/8 | 96 | 1 + 1/8 | 76 | 7/8 |
| 9.5 | 119 | 1 + 3/8 | 99 | 1 + 1/8 | 79 | 7/8 |
| 10 | 123 | 1 + 3/8 | 103 | 1 + 2/8 | 82 | 1 |