Healthy habits
Having a puppy is the perfect time to start healthy habits and with the number of overweight pets increasing, setting responsible feeding behaviours are vital from the beginning. Overweight dogs are not only more likely to be affected by many other diseases such as arthritis and diabetes, but also to have an overall shorter life expectancy and reduced quality of life.
Why follow the feeding guide?
Feeding guidelines are precisely calculated to give a recommendation based on the puppy's age and anticipated adult size. This ensures that the food given not only meets the puppy's energy needs without encouraging excess weight, but that all essential nutrients are provided in the optimal quantities.
Feeding guidelines can be found on the packaging but also on our website. It is important for new puppy owners to know so that they understand not only what to feed to their puppy right now, but also how to review the ration each month during growth and adapt as required. Each meal should be accurately weighed out in grams using digital/electronic kitchen scales.
How to follow the feeding guide
See below for an explanation of the Royal Canin® feeding guidelines using an example dry diet ROYAL CANIN® MINI PUPPY. We also recommend to mix feeding when possible - Over 60% of dog owners feed wet*, either alone or in combination. Mixed feeding is especially common for puppies where owners see the benefits it can bring including enhanced palatability.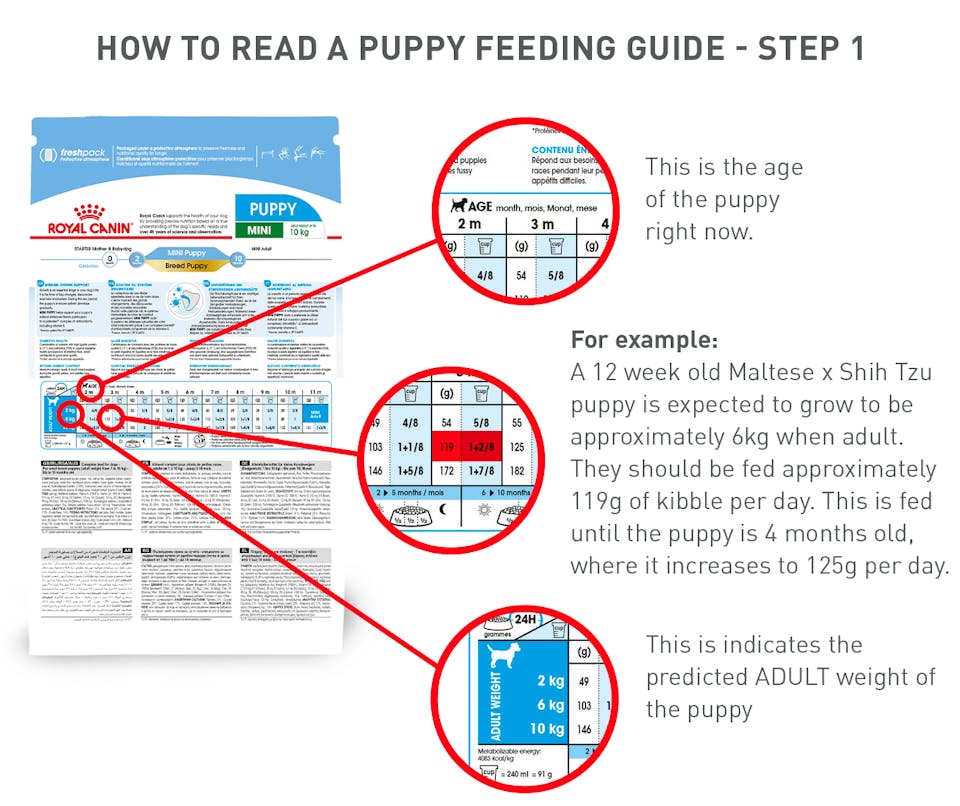 Feeding guidelines, quantities & mixed feeding
For an optimal growth, puppies should be fed according to recommended guidelines. The feeding tables are placed at the back of each bag, and give recommendations on how much to feed your puppy according to the age.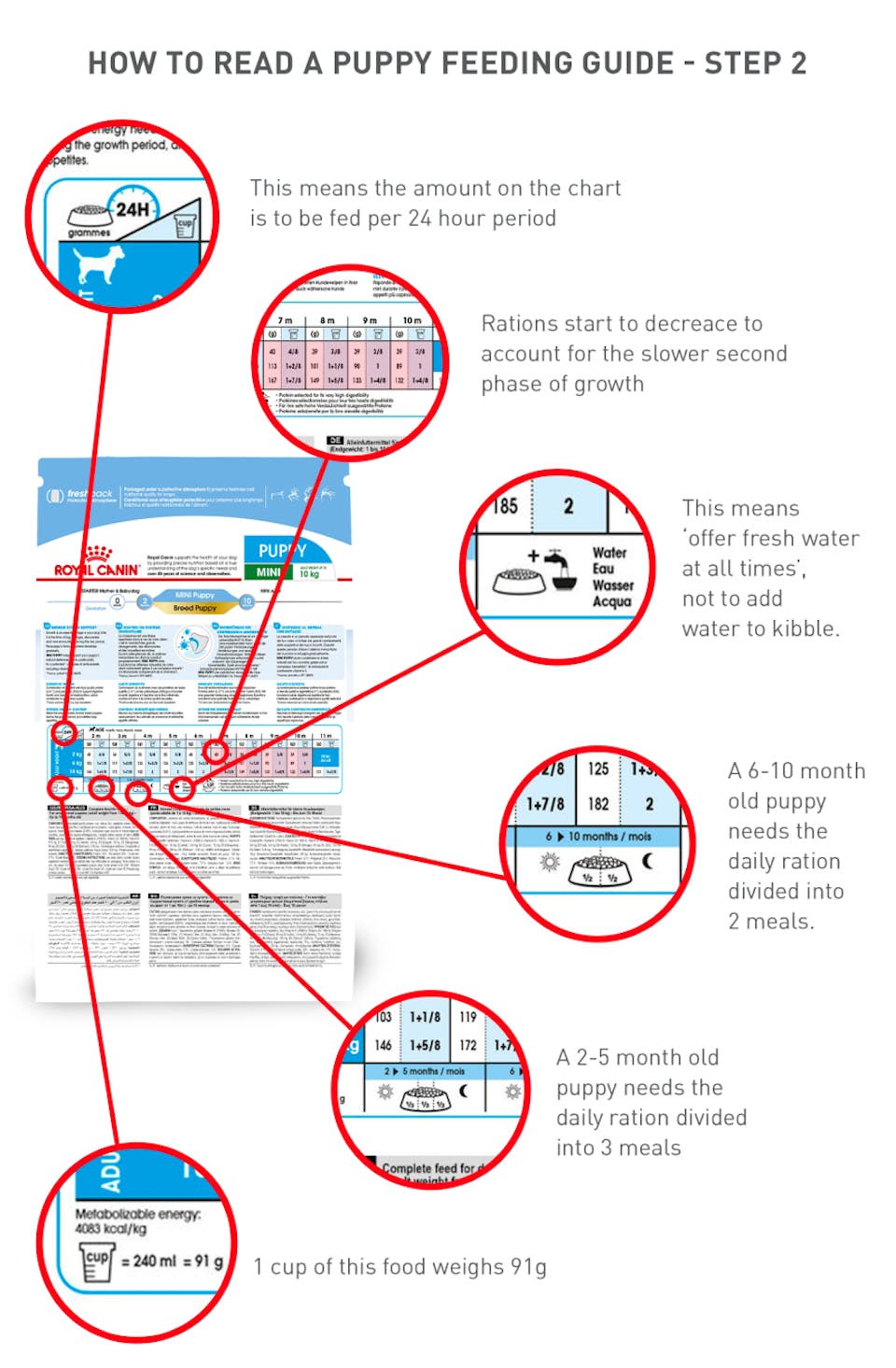 If you have any questions about our feeding guidelines, we are here to help. You can contact us: Here.