Urinary U/C
ROYAL CANIN® Urinary U/C - Complete dietetic feed for adult dogs. Formulated to reduce the formation of urate and cystine stones through its low level of protein and of purines, its high quality protein, its moderate level of sulphuramino acids and its urine alkalisin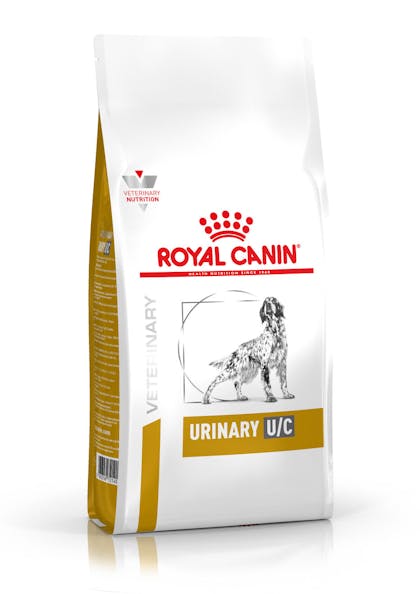 Urate control

A selection of proteins with low purine content helps reduce the formation of urate urinary stones.

Cystine control

A limited intake of proteins and certain amino acids helps limit the formation ofcystine urinary stones.

Skin barrier

A combination of active compounds to support the skin's barrier effect

Antioxidant complex

A synergistic complex of antioxidants to help neutralise free radicals.
Working towards a sustainable future
Our belief that pets make our world better inspires and gives life to our purpose of making a better A BETTER WORLD FOR PETS ™
Discover more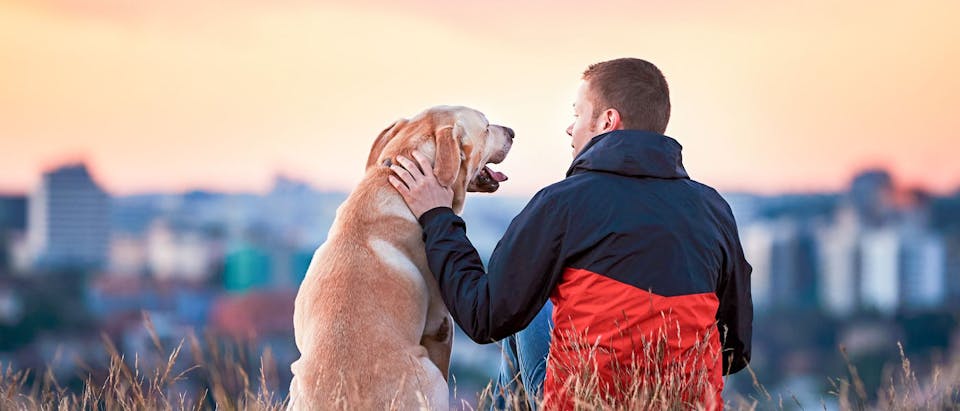 COMPOSITION: Rice, maize flour, wheat flour, animal fats, egg powder, wheat gluten*, maize gluten, minerals, vegetable fibres, fish oil, soya oil, fructo-oligo-saccharides, borage oil, marigold extract (source of lutein). Protein sources: egg powder, wheat gluten, maize gluten.

ADDITIVES (per kg): Nutritional additives: Vitamin A: 30000IU, Vitamin D3: 800IU, E1 (Iron): 63mg, E2 (Iodine): 5.3mg, E4 (Copper): 14mg, E5 (Manganese): 66mg, E6 (Zinc): 147mg, E8 (Selenium): 0.16mg - Preservatives-Antioxidants.

ANALYTICAL CONSTITUENTS: Protein: 18.0% - Fat content: 15.0% - Crude ash: 5.3% - Crude fibres: 2.2% - Sulphur amino acids: 0.89% - Sodium: 0.3% - Potassium: 0.9% - Chloride: 0.55% - Sulphur: 0.3% - Urine alkalising substances: calcium carbonate: 1.77% - potassium citrate: 0.2% .

* L.I.P. - protein selected for its very high digestibility.

USAGE: see table. Batch number, factory registration number and best before date: see information on packaging. To be stored in a cool, dry place.

| Weight of dog | Thin | cup | Normal | cup | Overweight | cup |
| --- | --- | --- | --- | --- | --- | --- |
| 2 kg | 55 g | 5/8 | 48 g | 4/8 | 42 g | 4/8 |
| 4 kg | 92 g | 1 | 81 g | 7/8 | 70 g | 6/8 |
| 6 kg | 125 g | 1+3/8 | 110 g | 1+2/8 | 95 g | 1 |
| 8 kg | 155 g | 1+6/8 | 137 g | 1+4/8 | 118 g | 1+2/8 |
| 10 kg | 184 g | 2 | 162 g | 1+6/8 | 140 g | 1+4/8 |
| 15 kg | 249 g | 2+6/8 | 219 g | 2+3/8 | 189 g | 2+1/8 |
| 20 kg | 309 g | 3+3/8 | 272 g | 3 | 235 g | 2+5/8 |
| 25 kg | 365 g | 4 | 321 g | 3+4/8 | 278 g | 3 |
| 30 kg | 419 g | 4+5/8 | 368 g | 4 | 318 g | 3+4/8 |
| 35 kg | 470 g | 5+1/8 | 414 g | 4+4/8 | 357 g | 3+7/8 |
| 40 kg | 520 g | 5+6/8 | 457 g | 5 | 395 g | 4+3/8 |
| 45 kg | 568 g | 6+2/8 | 499 g | 5+4/8 | 431 g | 4+6/8 |
| 50 kg | 614 g | 6+6/8 | 541 g | 5+7/8 | 467 g | 5+1/8 |
| 55 kg | 660 g | 7+2/8 | 581 g | 6+3/8 | 501 g | 5+4/8 |
| 60 kg | 704 g | 7+6/8 | 620 g | 6+6/8 | 535 g | 5+7/8 |
| 70 kg | 791 g | 8+5/8 | 696 g | 7+5/8 | 601 g | 6+5/8 |
| 80 kg | 874 g | 9+5/8 | 769 g | 8+3/8 | 664 g | 7+2/8 |