A HEALTHY START CAN BE LIFE-CHANGING
Each stage of puppy hood brings something new. For the first week, your puppy may not even open their eyes. But before you know it, they'll be exploring the whole world around them! While this time is full of discoveries, it's also the most delicate of your puppy's life.
Royal Canin's Puppy Growth Program supports your puppy's development and growing immune system at every stage, because we know that the right nutrition helps create the ideal foundation to a healthy life.

Newborn
From birth to 3 weeks
During their first few weeks of life, your puppy will sleep, eat, and sleep some more. Most puppies don't even open their eyes until they are around seven days old. But as they snooze, they're rapidly developing within!At this point, they'll start losing the protective antibodies they gained from their mother's milk, making your first nutritional decisions even more significant.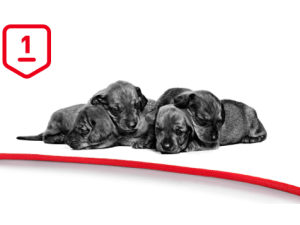 Socialization
From 4 weeks to 4.5 months
At this stage, your puppy will begin to walk and explore on their own. As they become more social and energetic, they'll requiremore energy-dense nutrition. Supporting your puppy's growing immune system and brain development through the right food helps lay the foundation for their healthy growth.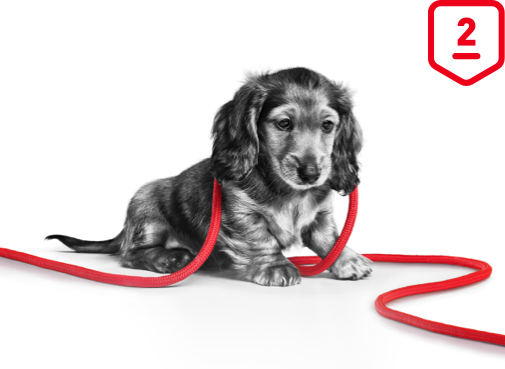 Juvenile
From 4.5 to 6 months
These next few months of puppy hood are full of heightened exploration and experimentation. As they play and interact with their surroundings, their physical coordination improves, and they get more confident asserting themselves (even with humans!). Getting the right nutritional mix of calcium and phosphorus is essential for your puppy's growing bones, that within just one year will be four times stronger than concrete!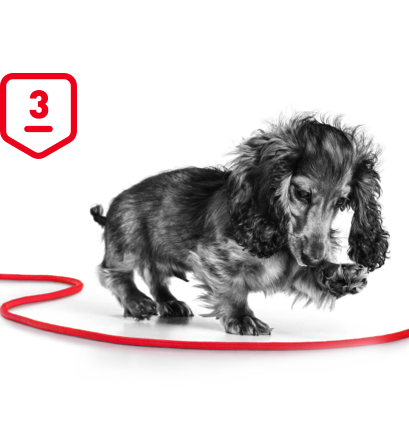 Adolescent
From 6 months to adulthood
By now your puppy is well on their way to adult hood.Though Stage 4 is defined by increased strength and size, it's important to remember that they are still a puppy and can't eat like a grown-up just yet. Each puppy requires different support depending on their breed or size, so make sure to pick the right tailored nutrition to satisfy their developmental and energy needs.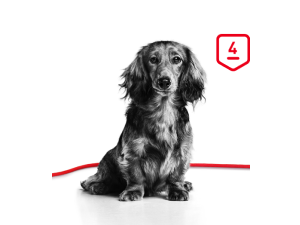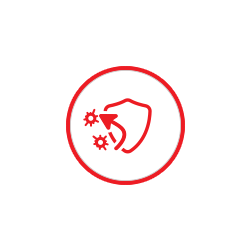 Immunity
A mother's milk has protective antibodies to support a puppy's natural defenses. But as they transition to eating solids, their immune systems are still developing, and the right mix of clinically proven antioxidants is needed to help them build their own strong immunity.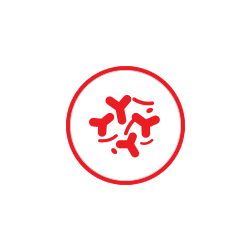 Microbiome Support
Your puppy's microbiome is like a mini-ecosystem that helps keep their digestive health in balance. Like humans, a puppy's gut health affects their overall well-being. A combination of prebiotics and highly digestible proteins helps promote a healthy and balanced microbiome.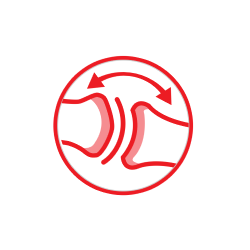 Brain development
The first year is an intense and key developmental time for the maturation of your puppy's brain, vision, and behavioral systems. Look for a nutritional formula rich in omega-3 fatty acids (DHA) to support their brain development.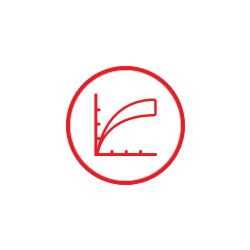 Weight Management
Keeping a steady feeding routine in their first year will help support their well-being for years to come. For small breeds especially, satisfying high energy needs over their first eight months of life while sustaining a healthy weight is key for creating the foundation to a healthy life.
Royal Canin Puppy Growth Program
As your puppy grows, their smell and taste are also developing. Each type of food comes with its own set of benefits and by offering your puppy a variety of sensorial experiences, you can make their feeding time even more stimulating.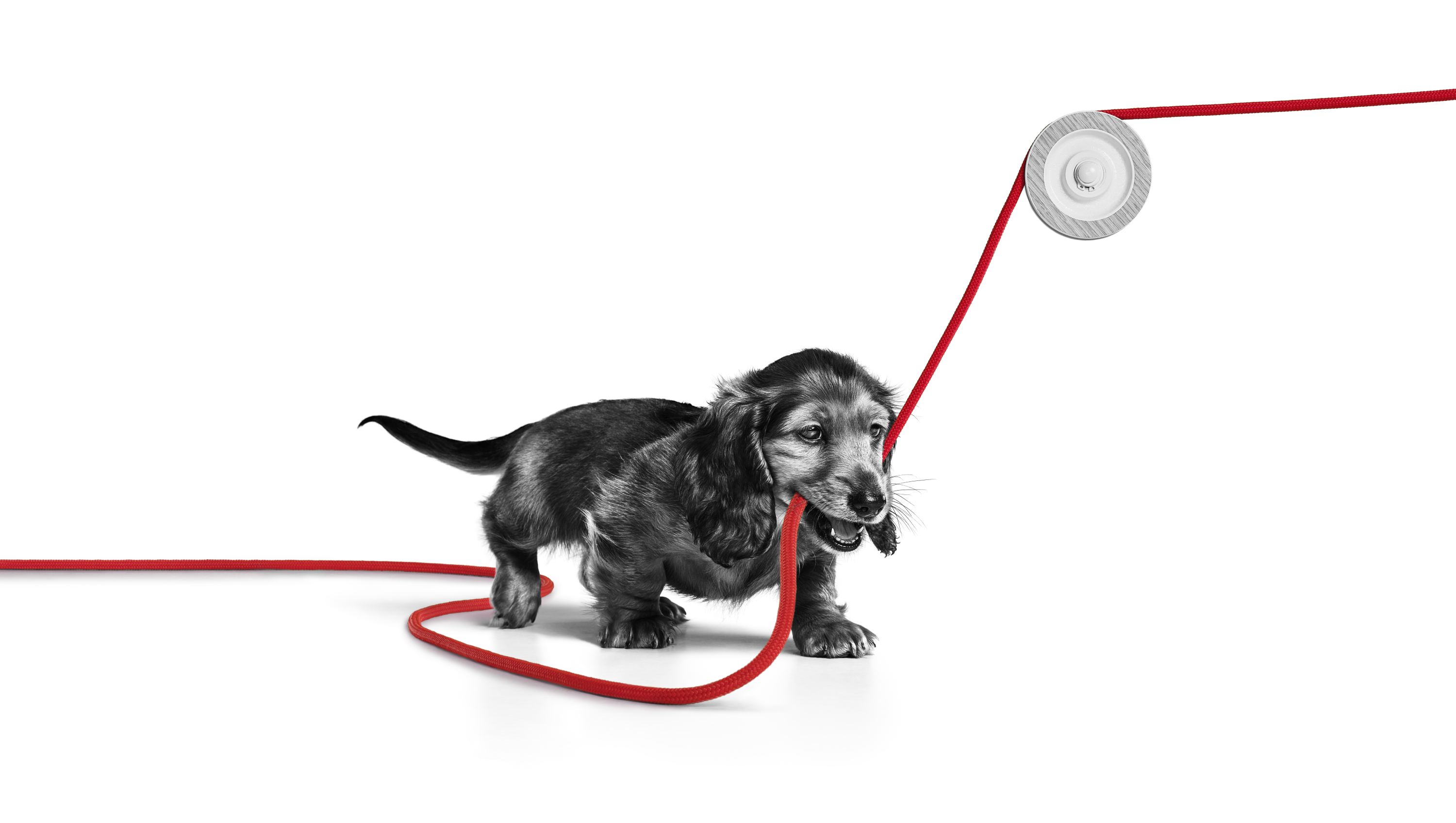 Need a little support?
Sign up for emails to receive nutritional guidance, pet care tips, and a special welcome offer!